Things have been very busy recently at the law office of Ayo & Iken as our attorneys have been tackling some tough issues. Our attorneys dealt with serious child custody issues, advocated for a client at trial, and had victory in a parental rights case that is very rare in Florida. Also, one of our attorneys has achieved the honor of also teaching at a local college and we welcomed a new legal mind to the firm with decades of experience practicing law. Here is a look at what we have been up to:
A Trial: It proved to be a very busy week for Ayo & Iken Attorney Jeana Vogel who advocated for her client during a two-day trial at the Tampa courthouse. Vogel's case of her client seeking alimony from her ex-husband led to a complex trial during which she entered dozens of financial records into evidence and battled the opposition, who fought tooth-and-nail objecting to keep many of them out of the record. A judge will be ruling on the case in the coming days so we will keep you posted.
Victory: Attorney Vogel's trial is not the only case on which she has been working. She also recently scored a major victory in a parental rights case, a ruling that is very rare in Florida.
Vogel successfully found a way to restore the parental rights of a mother wishing desperately to be part of her child's life. The mother in the past had signed off on an adoption that she thought to be temporary while the child's grandmother cared for the 3-year-old for a time. The problem proved to be the mother's discovery that adoptions are never temporary in nature and she had been misled into signing away her parental rights. Vogel proved her client's signing off on the adoption took place under misinformation and duress. Legally setting aside an adoption is very difficult and so rare that Attorney Vogel rejoiced in the victory.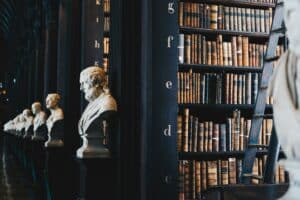 Request a Free Consultation
"These kinds of things almost never happen, so it was very satisfying to help my client," Vogel said.
A Legal Philosophy – This week Ayo & Iken Attorney Kate Newton-John took on a very difficult situation dealing with a child custody issue where emotions ran high for her client and the opposition.
Attorney Newton-John's case came to a deadlock between the parties over the issue of finding a therapist for their child as a divorce is proceeding. The parties agreed on one thing, that the child needs therapy, but that was about it.
A battle ensued over which therapist the child would see – one selected by the mother, or one selected by the father. Unfortunately, neither side could agree on a therapist to the see the child, so it fell to the decision of a judge, who assigned a therapist neither party knew.
It proved to be a situation where an unresolvable dispute led to the child being ordered treatment from a practitioner with no knowledge of the child, which in Newton-John's estimate may not have been ideal for either side. It is a cautionary tale to take note of, she said, as sometimes failing to allow for any kind of agreement in an emotionally charged case could be a negative for those involved.
"As an attorney, I always look to find some kind of agreement on issues for my client. If you don't, in the end it will be up to a judge to make the decision. And you never know what that decision will be and how it will affect you," Newton-John said.
Knowledge is Power: It is an exciting time for Attorney Newton-John on another front as she has added to her impressive resume by taking on a position teaching. She has signed on as an adjunct professor at St. Petersburg College teaching paralegal studies. The position is addition to also serving as a guardian ad litem protecting the children of Florida.
A New Face: Ayo & Iken is proud to announce the addition of Attorney Lee Feinberg to our growing staff of legal minds.
Feinberg brings a wealth of family law experience to the table with over two decades serving as an attorney. Feinberg said he prides himself on being a tough fighter for his clients. Read his impressive bio here: