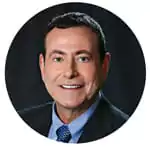 Author's note from Attorney Howard Iken: This article provides guidance on court appearances for criminal, civil, and family law cases, emphasizing the need for legal representation due to the complexity of court procedures. Prior to a court date, individuals should observe similar cases, understand their court papers and evidence, limit discussions about the case, and consider testifying. On the court date, professionalism, punctuality, and proper courtroom etiquette are necessary.
For criminal trials, the process includes jury selection, opening statements, witness testimonies, closing arguments, jury instructions, and verdicts. The importance of direct and circumstantial evidence and cross-examination is highlighted.
In civil or family law trials, the process also includes the submission of a case brief, jury selection, presentation of evidence, witness testimonies, closing arguments, jury instructions, and verdicts. The plaintiff bears the burden of proof, which is lower than in criminal cases. Divorce trials are decided solely by a judge.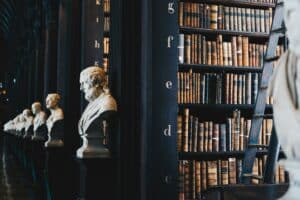 Request a Free Consultation
Introduction
Of course, the type of case you have will dictate how you prepare yourself for an upcoming court date, but there are some general guidelines that apply to most court appearances. As an example, if you are in court for a divorce or child custody case, then the information regarding a jury may not be applicable, or if you are involved in a small claims case, you will not be concerned about the rules of evidence. As such, prior to your actual court date, you will want to discuss any concerns or questions you have regarding your court appearance with your Ayo and Iken attorney.
If you are wondering whether you can appear in court on your own, without an attorney by your side, it is strongly recommended you have one of our experienced Florida attorneys by your side. Getting ready for and taking part in a trial or hearing is extremely complex—the laws and the legal process are complicated and can be frustrating to those without legal experience. There are rules and procedures which must be followed in court, as well as motions and other paperwork which must be filed in a timely manner prior to the court date. Each person must know what they are doing when they go to court, even if they appear without an attorney. Many people expect the court staff or judge to look after their best interests if they appear without an attorney, however, this is not the case. If you believe the outcome of your trial is important, then a knowledgeable attorney could be equally important.
Things to Think About Prior to Your Court Date
Some of the things you can take care of prior to your court date—which will make the actual trial go much more smoothly—include the following:
If you are able, observe a trial or hearing ahead of time, if possible in front of the same judge you will go before, or at least the same type of case. Watch those involved in the trial, especially the attorneys and the judge. Note how the witnesses answer questions and how the judge and jury react to different witnesses. Technically, all court proceedings are open to the public. But the reality is that you may have a difficult time getting into a proceeding held in "chambers" which is a much smaller room.
Read through all your court papers, and ensure you thoroughly understand everything, especially how the other side has responded. If yours is a criminal case, make sure you fully understand the charges against you.
Get together with your attorney, and go through all your evidence. If there is anything your attorney needs from you to complete the evidence, make sure you provide it in plenty of time.
For a criminal case, you may discuss plea offers with your attorney, however, if no acceptable plea agreement is reached, you will have a trial. While waiting for that trial, make sure you follow all court orders.
Whether criminal or civil, avoid talking about your case with family and friends. Avoid posting on social media about your case. Writing "I hate the police," or something similar on your Facebook page could be used at trial to portray you in a negative light. If you need to discuss your case with someone, call your attorney and set up a meeting. Otherwise, keep your thoughts about the case to yourself until after the trial has concluded. In any type of divorce or custody case you should avoid talking about the case or making public statements concerning the opposing side. Keep in mind the saying: "The walls have ears."
Discuss with your attorney whether you will testify if your case is a criminal case. While your attorney will certainly have thoughts on the issue, the decision ultimately rests with you. There are benefits to testifying, most notably the fact that many jurors assume a person who does not take the stand on their own behalf must be guilty, however, there may be compelling reasons testifying might not be in your best interests. By testifying, you expose yourself to cross-examination, and prosecutors are skilled at making people look bad on the witness stand.
If you do decide to testify, practice with your attorney until you feel comfortable with the questions and your own answers.
Getting Through Your Day in Court
On the day of your court date, you are likely to be very nervous and anxious—and this is perfectly normal. If you will be in court on criminal charges, your entire future may depend on how this day turns out. If you are in court for a divorce or a custody case, the results of the trial could also have far-reaching repercussions – especially to your estate, your finances, and your parenting rights. If you are appearing in court as the victim of the negligence of another, the results of the trial could affect your health, your financial situation, and whether you get the medical care you need. In other words, no matter what type of case you are involved in, the outcome of your trial is likely extremely crucial to your future. Some tips which can make your day a bit less stressful include:
Dress as though you are going to a job interview—neatly and respectfully. Right or wrong, we are judged on our appearance and a judge and jury are much more likely to look at you in a positive manner if you are clean, neat, and nicely dressed.
Never, ever be late for your own trial. Allow extra time for traffic and other potential delays. If you do have an unavoidable emergency, contact the court clerk and your own attorney immediately.
Make sure your cell phone is turned off when you enter the courtroom.
While most of these appear pretty self-evident, once inside the courtroom do not eat, drink, chew gum, sleep, wear a hat, listen to earphones, use your cell phone or camera, or read a newspaper.
Whatever type of case you are going to trial for, you must be well-organized and alert and must listen carefully to your attorney. Most people find it helpful to write things down in order to organize their thoughts.
Do not drink or take substances unless you absolutely need your previously prescribed meds to address anxiety. Make sure your eyes are not red or watery. You should look and act sharp.
Stand when the judge enters the courtroom; pay attention to cues from your attorney for other times you should stand.
Never interrupt the judge. Speak to the judge respectfully, and always use the phrase "your honor," when you address him or her. A good way to avoid interrupting the judge is to watch his or her mouth. If their mouth is still moving – do not talk at the same time.
While on the witness stand, be polite and don't get angry or defensive. Even if you feel as though the prosecutor is attacking you (and he may be doing so), remain calm.
Look at the jury when answering a question. Try your best to make eye contact with the jurors.
If you don't know the answer to a question, simply say so.
If you are stating dates, times, or places, be specific. If you cannot be specific, state you are only estimating.
Keep your answers short and to the point. Don't over-explain, and don't offer information you have not been asked for.
While you may bring friends and family for moral support, those people are not allowed to speak once your case is in progress. If the hearing is in chambers many judges will not allow company.
During a civil trial, do not leave the courtroom if you are not sure what the judge's orders were. Talk to your attorney in order to fully understand the outcome of the trial.
Once the judge makes a decision, control your emotions to the extent possible. Don't make faces, speak to the judge, or express gratitude or disagreement.
Don't announce your plans to appeal in court. While you have the right to appeal, this is a decision you will want to discuss with your attorney and not during or immediately after your trial.
When everything is done do not start to talk to your attorney about what just happened. Walk out of the room and down the hallway before you start your discussion.
How Your Criminal Trial Will Proceed
If you have criminal charges pending, you may be facing a criminal trial. During a criminal trial, the jury must examine the evidence in order to decide guilt or innocence beyond a reasonable doubt. Your trial is the government's opportunity to argue its case (with the hope of convicting you), while also affording you the opportunity to refute the government's evidence. After both sides have presented arguments, the jury will determine your guilt or innocence. A criminal trial generally consists of six phases. First, a jury will be chosen. Next, opening statements may be made, and third, witness testimony will be heard, with cross-examination. Closing arguments will be given by both attorneys, and the judge will present jury instructions. Finally, the jury will deliberate and a verdict will be reached.
As the defendant, you will be present—with your attorney—for all these phases. Since the government has the burden of proof, the prosecutor's statement is first and maybe more detailed than that of your own attorney. The prosecutor will tell the jury what they think you did, as well as how and why you did it. Opening statements should be confined to facts that will be proven by evidence and cannot be argumentative. Your attorney will present another interpretation of the facts, setting the stage for rebutting government evidence and presenting legal defenses for your crime.
In some instances, the defense may reserve its opening statement until the end of the government's case. The heart of your criminal case lies in the presentation of evidence, whether direct or circumstantial. Direct evidence speaks for itself; confessions, a weapon or an eyewitness account are all considered direct evidence. Circumstantial evidence suggests a fact by implication or inference. Circumstantial evidence could include evidence that suggests criminal activity, a connection or link to a crime, or evidence which suggests a fact by inference or implication. Circumstantial evidence is probably used more often than direct evidence, however, either evidence can come in the form of oral testimony of witnesses, fingerprints, test results, documents, and physical exhibits.
Witnesses will be called and will be cross-examined. Witnesses called by the prosecution will be asked questions, known as direct examination. Witnesses may testify to matters of fact, and, in a limited capacity, may provide opinions. Witnesses may also be asked to identify documents, photographs or other items entered into evidence. Your attorney has the right to cross-examine these witnesses. In the same way, the witnesses your attorney calls on your behalf—and you, should you choose to testify—can be cross-examined by the prosecutor. If you and your attorney have agreed it is in your best interests, you will testify on your own behalf. The government must prove beyond a reasonable doubt you are guilty of the crime you have been charged with. Closing arguments will take place, the judge will issue jury instructions and the jury will engage in deliberation as they consider the case. Finally, the verdict will be announced in open court.
How Your Civil or Family Law Trial Will Proceed
Should your civil lawsuit go to trial, your attorney will submit a brief to the judge which outlines the articles and evidence which will be used during the trial. Bench trials don't involve a jury and are decided by the judge alone. Jury trials are preceded by a juror selection process known as "voir dire." Each side will present an "outline" of the case in opening statements, then evidence pertaining to the case will be presented. The statements are merely an account of the actions and roles of each party. Witnesses may be called by either side and documents and exhibits produced to support positions. Expert witnesses may be called in some cases, and after all, evidence has been presented and witnesses called and cross-examined, closing arguments will take place. Each party questions their own witness, then the other side's attorney is allowed to cross-examine the witness. Cross-examination is done in order to look for holes in the witness's story or to determine whether false information is being presented or information is missing. In a civil trial, the plaintiff has the burden of proof, and must generally prove liability by a preponderance of the evidence. The degree of proof which is required in a civil case is less stringent than the level of proof required in a criminal case. The judge will issue instructions to the jury, who will then deliberate and reach a decision or verdict. In the case of divorce trials, there is no jury, only a judge. Your "job" during a civil trial is to dress neatly, be polite, answer questions truthfully, and ask your attorney questions about anything you don't understand.