Ready to Protect You in your Real Estate Purchase
Ayo and Iken can give you all the combined advantages of an experienced Real Estate Broker / Realtor and a Florida Attorney, all for no cost to you – the buyer. We are currently helping clients with real estate transactions in Trinity, Champion's Club, New Port Richey, and the Seven Springs area of Pasco County. This service is also available for all new home purchases. All commissions are traditionally paid by the builder. Call about availability for other areas. Our service works to your advantage in the following ways:
No fee to the buyer-seller pays all fees
Loyal, honest guidance through the purchase process
Preparation of purchase documents – by a Florida attorney
Attendance at closing (if needed)
Continuous, helpful advice to assist you in an intelligent decision
** Typically when you call a listing agent's number off a real estate listing sign – you will be dealing with an agent that was hired to promote the best interests of the seller. That person is required to deal honestly and within established ethical guidelines. But they can never directly represent your personal interests. That is a problem most people are unaware of. A buyer's agent provides you with your own dedicated representation. A buyer's agent is required to look out for your personal interests. There is no cost to the buyer for this service because the seller is normally obligated to pay the buyer's agent fees.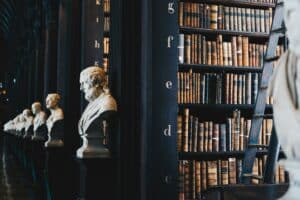 Request a Free Consultation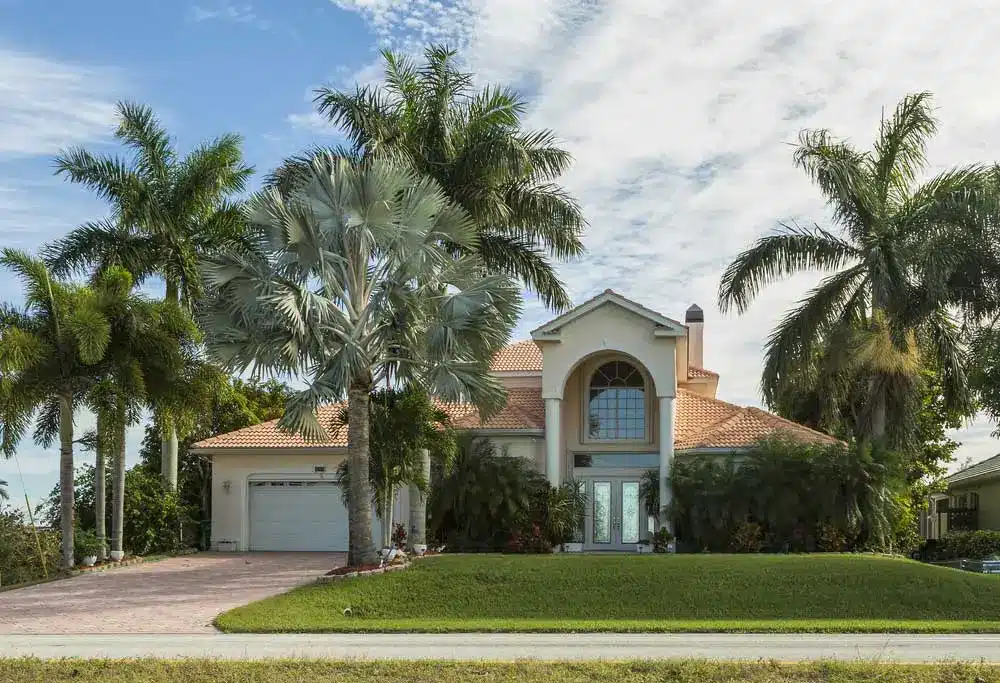 Advantages of Using a Buyer's Agent
Although the real estate market in Florida has steadily recovered since the housing bubble burst, home prices exhibit an incredible range, spanning from $37.36 to $546.77 per square foot. The differences in housing prices depend on the landscape, atmosphere, amenities and popularity of each particular city or neighborhood. Low-price areas that are still in recovery have the potential to net buyers a quick turnaround in profits or incredible savings on a long-term residence. To avoid financial downfall, buyers must acquire inside information about the overall outlook of the particular area's market and potentially influential changes on the horizon. Homebuyers also benefit from receiving targeted information about each area's unique characteristics, including crime rate, school quality, landscape features, and walkability scores. Although a skilled and experienced real estate agent can provide these metrics and lead homebuyers to an ideal property, it is not enough to simply pull up to an open house event and work with the agent inside. In fact, Florida statutes prevent real estate professionals from acting as dual agents representing both buyers and sellers. Instead, the agent would need to act as a transactional broker who only provides non-personalized, fair assistance to both parties.
Most Real Estate Agents Act as Transactional Brokers – With No Duty of Loyalty to Their Client
If the seller does not agree to release their representative to act as a transactional agent, the buyer would be denied and sent to find a different agent and property. To avoid this situation, and acquire personalized service from the beginning of the process, homebuyers should always seek out and retain a buyer's agent.
History of Real Estate Agents
Homebuyers and sellers did not always work with real estate agents to find and obtain the perfect plot of land. Although real estate has been hotly contested since 334 BCE when Alexander the Great forcefully took Persian land as his own, actual transaction assistance was not required until the 1800s. In response to this developing need for a dedicated real estate representative, Baird Warner became the first brokerage with its inception in 1855. From that time on, buying and selling of real estate property has long been overseen by the scrutiny of skilled real estate professionals.
Worrying about losing investment funds to unexpected market crashes inspired real estate buyers and sellers to further rely on the skills of real estate agents. State-level legislatures across the country, including Florida, demanded a separation of agents representing buyers and sellers to give both parties a fair chance at getting a great deal. The evolution of licensing requirements also helped streamline the profession and ensure all real estate transactions were completed by the book.
In addition to abiding by state licensure requirements, today's real estate agents operate under one of many organizations targeted toward assisting property buyers and sellers. These organizations place additional requirements on enrolled agents. The National Association of Exclusive Buyer Agents, for example, only accepts registration from individuals and firms acting on behalf of real estate buyers. Agents involved with The National Association of Realtors have to pledge to a specific code of ethics to retain their membership with that organization.
Modern Reality for Home Buying
In today's volatile real estate climate, forging ahead into the market without an agent far too often results in the downfall of that individual's financial portfolio. The established 18-year pattern of housing bubbles and economic crashes, starting in 1800, ensured that hiring a dedicated real estate agent evolved from a smart option to almost a necessity.
As demand for housing in Florida continues to rise, and supply dwindles, netting an ideal property often requires lightning-fast decision-making skills. Buyers often do not have time to research the property and area themselves before a better-prepared individual takes the listing off the market. In high-demand areas, like Orlando, homes may only remain on the market for two months, which may not be enough time to do comprehensive research on market trends and competitively bid on the property.
As real estate tourism further invades the beautiful, tropical expanses of Florida, homes could start to fly off the market in record time. In Seattle, for example, where foreign investors are buying properties in droves, homes only remain on the market for just five days and often exceed their asking prices by thousands of dollars. Since these investors target waterfront properties in particular, much of Florida's real estate remains in the sights of foreign investors.
Dangers of Forgoing an Agent
Without a dedicated agent, missing out on an ideal property becomes a complete reality, often several times over, throughout the buying process. Real estate agents closely monitor properties as they hit the Multiple Listing Service, or MLS, to identify homes within their clients' specifications. Agents can match the property to each expectation to find one that fits the client's vision while remaining in the right price range. Furthermore, agents maintain a close working knowledge of appropriate home prices dependent on a slew of important factors. Without an agent, buyers may not know the property at hand should be listed thousands of dollars lower due to a lack of adequate transportation options or potentially repairable damage to the structure. Agents negotiate on their client's behalf to point out these problems and obtain a better price. Through these negotiations, buyers have the ability to significantly lower the asking price. Within the agent's negotiated agreement, buyers often receive additional time to have inspections and appraisals performed before the contract signing date to further reduce the risk of financial repercussions.
Buyer's Agent Service Overview
Not just any real estate agent will do, of course. Working with a transactional agent instead often removes the potential benefits of having a real estate agent at all. Homebuyers can give themselves the best chance at finding their perfect property at an ideal price point by securing the services of a buyer's agent. A buyer's agent remains focused on the homebuyer's best interests while identifying property matches, negotiating contract terms, and completing the transaction. The buyer's agent must operate within the confines of Florida's statutes, which require loyalty, honesty, and diligence above all else. These agents disclose pertinent information about the property and transaction to keep homebuyers well-informed so they can make the best financial and personal decisions possible. Buyer's agent services are designed to keep homebuyers from feeling confused, stressed or unsure about the process of finding and purchasing their perfect property.
Market Research
Continued development throughout Florida frequently impacts the market conditions for specific neighborhoods. Neighborhoods throughout Sarasota that were once considered rundown and unattractive are receiving upgrades to their downtown hubs, which immediately increased popularity, driving up home prices and area aesthetics. Real estate professionals keep their ear to the ground to determine the markets, like Sarasota, that is next in line for big improvements.
Listing Review
The average buyer tends to start a solo search online for available properties in their target area without much success. Available real estate posted online for individual viewers is frequently spread across several listing agencies, which can take an immense amount of browsing time to review. Furthermore, homebuyers absolutely cannot access the comprehensive MLS listings, which show every available property on the market, without assistance from a real estate agent. When working with a buyer's agent, homebuyers can rest assured that their hired professional is diligently comparing their ideal parameters to each and every listing on the MLS as it hits the marketplace. With the buyer's agent services, the potential 11-week search time can be reduced considerably (National Association of Realtors).
Negotiations
A buyer's agent will protect the best interests of their client by negotiating a lower purchase price on the selected property. The negotiation process may require offers and counteroffers with changing pricing and purchase terms. The purchase terms often include inspection waiver or inclusion, appraisal reviews, and potential property repairs before the transaction goes through. The real estate professional will attempt to push the pricing agreement lower than the buyer's budgeted price to free up additional funds for necessary repairs and emergency savings accounts. The agent can even work the closing costs into the price of the home to reduce the amount buyers have to pay upfront for the property.
Contract Completion
Buyer's agents draw up and complete all of the legal contracts and other paperwork required for the home purchase process. Every interaction with other parties involved in the transaction requires a paper trail. Therefore, agents have the responsibility to document the negotiation process and other events leading up to the final transaction and transfer of the property to the buyer. With buyers often needing to work within a 90-day buying window, it is of utmost importance that everyone quickly approaches closing without any unnecessary delays. Therefore, the buyer's agent works with the other parties to ensure everyone reviews, signs, and submits the paperwork by the provided deadlines.
The agent must maintain a state license to provide real estate services across all counties in Florida. In addition to the license, the agent may sign up with representative agencies, such as The National Association of Realtors which have their own set of requirements to follow. The agent's professional strengths also play a huge role in their suitability as a representative for homebuyers. With Florida's housing prices fluctuating rapidly, especially from county to county, it is more important than ever that buyer's agents remain tough in negotiations to net their clients the best price.
Finding and Hiring a Buyer's Agent
Homebuyers need to seek out a buyer's agent who can provide the level of service expected throughout the home-buying process. The agent and homebuyer's personalities play a huge role in identifying a compatible agent. Homebuyers who want constant updates and guidance throughout the process will select a different agent than those just looking for basic information and a tough negotiator.
The first thing to do when finding a buyer's agent is to identify the expected qualities and services. From there, buyers can search through the databases provided by real estate agent organizations or by asking for a referral from friends or family members. Homebuyers should interview each potential agent to find a good match. The agents should be asked about their real estate experience, knowledge of Florida's market trends, current and expected workloads, negotiating tactics and success in the industry. Upon identifying a suitable buyer's agent, homebuyers should request and verify all licenses and agency memberships for that professional before completing the hiring process.
Taking the time to find the best buyer's agent for the job often ensures the home buying process proceeds smoothly without unexpected difficulties. Of course, if the agent does not live up to expectations, it is possible to switch to a different representative, though that decision can delay the real estate acquisition process considerably.
No Risk Compensation
The typical real estate agent commission rate is 6%, split across all agents involved in the transaction. For a home listed at $220,000, the average in Florida, the total commission paid on the sale would total $13,200 ("Housing Market"). Transactions handled by both seller's and buyer's agents would net each professional $6,600 for that sale. Fortunately for homebuyers, the full commission rate comes out of the sale price of the property. Since the seller is responsible for the commission payment, homebuyers do not need to pay a dime to hire a buyer's agent. Therefore, homebuyers do not face any additional financial risk by involving this professional in the process of finding and obtaining real estate property.
Making the Choice
The allure of having a no-cost representative attuned to protecting the best interests of the homebuyer is definitely an attractive proposition. The lack of any real risk in hiring a buyer's agent really seals the deal for people looking to navigate the tough waters of Florida's real estate market. After all, individuals not thoroughly impressed with the agent's services can always make the switch to a different professional or forgo hiring one altogether.
With nearly half of all homebuyers utilizing the services of a dedicated agent, the truth of the matter suddenly becomes clear – buyer's agents have the ability to turn the tides of the real estate transaction to ensure the outcome fully benefits the homebuyer. Without buyer's agent services, homebuyers have to solely navigate the tough task of identifying market trends, finding a suitable home, and closing the sale without suffering immense stress and potential financial devastation along the way.