Experienced, Aggressive Attorneys Ready to Fight For You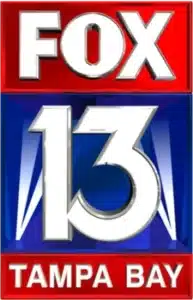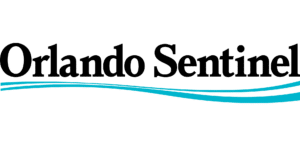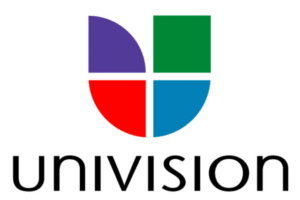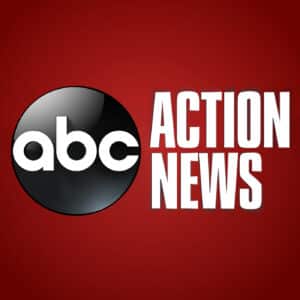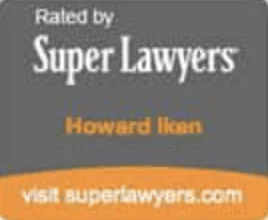 Have you been arrested or are you facing criminal charges? Your freedom is at risk and you need a aggressive, loyal defender to protect you against the prosecutor's office. Your entire career and future may be on the line. At this moment in time you need to hire the right person to protest your best interests.
You need a local Pasco County criminal defense attorney that knows the local courtroom and is accustomed to practicing in New Port Richey. At Ayo and Iken PLC we have an experienced team of attorneys to guide you through the criminal law process and to help you achieve favorable outcomes for your case. We have a former public defender and a former prosecutor on staff so we are familiar with both sides of the legal process. Our lead attorneys will work closely with you to have your charges dismissed or reduced. We have over 35 years of combined experience and that will be your greatest assets in your fight against criminal charges. We promise to go to bat for you both outside and inside the courtroom. Our legal team also speaks spanish. Our office is just across the street from the Pasco criminal law courts.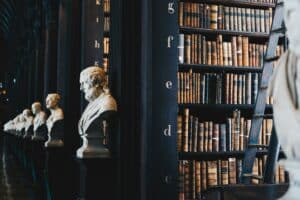 Request a Free Consultation
Recent Supreme Court Cases Revisit the Issue of Juvenile Sentencing
In the wake of the U.S. Supreme Court decision Graham v. Florida, 560 U.S. 48 (2010), the Florida Supreme Court has reviewed the sentencing of juveniles. In Graham, the Supreme Court of the United States held as unconstitutional a Florida law that allowed juveniles to be sentenced to life without parole for non-homicide crimes. The basis of the court's decision was that juveniles do not have the maturity to counteract the influence of outside forces and are therefore incapable of truly appreciating the "reprehensible" nature of their behavior like an adult would.
Traditionally, an offender that is given a life sentence without parole is considered one of the worst kind and deserving of the worst penalties. But many Courts, including the U.S. Supreme Court have stated that a juvenile offender, simply by being a juvenile, cannot be reasonably considered an offender of the worst kind and is therefore not deserving of an immutable sentence such as life without parole. Such a sentence, they reckon, is cruel and unusual in violation of the Eighth Amendment of the U.S. Constitution.
The Court took note when it reviewed Graham that there were 129 people currently serving life sentences without parole for non-homicide crimes they committed as juveniles in the United States. Of those, 77 were in Florida and the rest scattered among only 10 other states. The reason for Florida's high rate is that it effectively eliminated parole in 1983. This disparity in the number of Juvenile non-homicide offenders serving life sentences without parole was one of the several reasons the Court decided to hear the case and meant that their decision would impact Florida more than any other state. Graham's sentence was eventually reduced from life to 25 years.
On March 19, the Florida Supreme Court issued opinions in two cases involving just such cases involving juveniles having been sentenced to life without parole.
Henry v. State
In Henry v. State (SC12-578) Leighdon Henry, a seventeen year old, was found guilty of multiple non-homicide crimes. He was sentenced to life without parole. After having such cases declared unconstitutional, Henry's sentence was reduced to ninety years, effectively a life sentence for someone nearly twenty years old already. Though not technically a sentence without parole, the terms of Henry's sentence were such that he would not be eligible for release until he was ninety-five years old. After the Fifth District Court of Appeal reviewed and upheld the sentence, the case was then reviewed by the Florida Supreme Court de novo. Understanding the real intent behind the change of sentencing, the court found that the ninety year sentence provided Henry without a "meaningful opportunity to obtain release." The court then remanded the case for resentencing in line with the intent of Graham.
Gridine v. State
The other case before the court involved a fourteen year old, Shimeek Gridine who was sentenced to seventy years for attempted first-degree murder and another sentence of twenty-five years for attempted armed robbery. Both sentences carried a mandatory minimum prison term of twenty-five years. After the First District Court of Appeals upheld the sentence, the Florida Supreme Court reviewed Gridine v. State (SC12-1223) de novo. The Florida Supreme Court applied the theory to less harsh sentences than life without parole when reviewing Gridine's case and agreed with Graham when Justice Kennedy wrote that "defendants who do not kill, intend to kill, or foresee that life will be taken are categorically less deserving of the most serious forms of punishment than are murderers."
Though technically not the harsh sentence of life without parole or an effective life sentence as in Henry, the court considered the double mandatory minimum to be akin to Henry's ninety year sentence, finding Gridine's sentence just as cruel and unusual. Though the state tried to argue that attempted homicide should be considered a homicide offense, the court disagreed stating that under Florida Law the offense must result in death to be considered homicide.
The Florida Supreme Court also addressed the issue of retroactive applicability of the Graham decision under the U.S. Supreme Court decision in Miller v. Alabama, 132 S. Ct. 2455 (U.S. 2012, holding that mandatory life without parole sentences for juvenile offenders in cases including murder was unconstitutional in violation of the Eighth Amendment protection against cruel and unusual punishment), when they reviewed two cases, Falcon v. State, (SC13-865) and Horsley v. State, (SC13-1938), addressed the application of Miller to juvenile sentences and convictions finalized prior to that decision.
In Falcon the Florida Supreme Court held that Miller applied retroactively to juvenile sentences and convictions already finalized. Though there is conflict in Florida and Federal Courts, the Court found that because the Miller decision emanates from United States Supreme Court, is constitutional in nature, and is of fundamental significance, the retroactive application strikes a balance between the finality of sentences with fairness.
In Horsley the Florida Supreme Court looked at what remedy should apply to those juvenile offenders sentenced and convicted prior to the Miller decision. In 2014 Florida amended its Criminal Code and sentencing guidelines to conform to the constitutional requirement in Miller and so the question of legislative intent was moot. Therefore, the Court found that each juvenile offender deserves individual consideration, rather than statutory consideration, before the state can impose a life sentence. Furthermore, the Court held that even after being sentenced, juvenile offenders are eligible for a subsequent judicial review of that sentence.
Both cases were then remanded to ensure that the sentences comply with the 2014 law and sentencing guidelines.