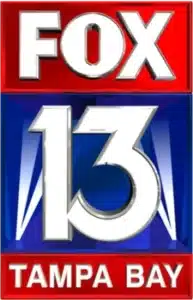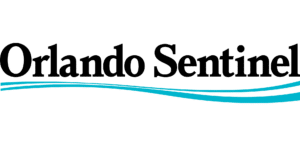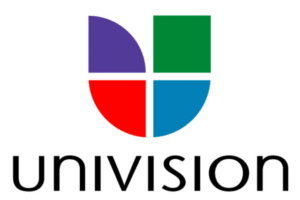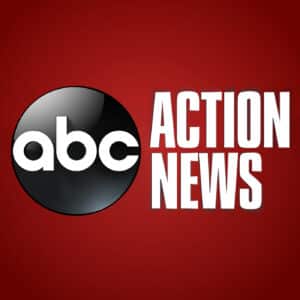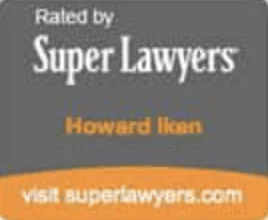 It makes me MAD when I see creditors harass and abuse normal, everyday people.

That is why I created this law firm, Ayo and Iken PLC. There is nothing sadder to see: working people, some with families that are afraid to answer the phone or open the mail. Bankruptcy attorney Howard Iken is here to help you through this difficult time in your life. We offer free telephone consultations to determine whether filing for bankruptcy makes sense for you. The good news: if you qualify, a Chapter 7 bankruptcy filing will erase practically all of your debt and give you the fresh start you deserve.

Tampa Bankruptcy Attorney Howard Iken
Free Bankruptcy Consultation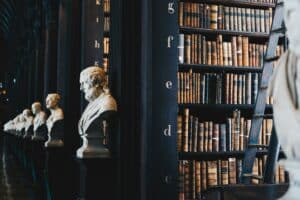 Request a Free Consultation
Attorney Howard Iken is our Tampa Bankruptcy Attorney. Mr. Iken is experienced in consumer bankruptcy, chapter 7 bankruptcy, credit card lawsuit defense, and foreclosure defense. Mr. Iken will work with you personally from your first meeting – to the successful end of your bankruptcy case. Chapter 7 Bankruptcy can be a very beneficial, low stress procedure that can eliminate credit card debt, repossessed vehicle debt, and residual debt from surrendered homes. Bankruptcy will also eliminate most lawsuits and judgments. Our consultations are always free. Call us at 813-774-4529 for a free, no obligation consultation.
Why Filing a Bankruptcy Could Be the First Step to Improving Your Credit
The prospect of living under a mountain of debt that an individual has no hope of repaying can be so stressful that a debtor feels almost paralyzed by anxiety, uncertainty and fear. These intense overwhelming emotions often motivate debtors to ignore collection letters, lawsuit paperwork and other aggressive debt collection threats that can have dire consequences. Many Tampa residents delay seeking legal advice until they cannot pay their mortgage, put gas in their car or buy groceries because creditors have levied against their bank account and/or garnished their paycheck. Ironically, many debtors experience these oppressive financial hardships that could have prevented some or all of their problems by talking to a Tampa bankruptcy attorney about their options.
There are many reasons that people are hesitant to consider a Chapter 7 or Chapter 13 bankruptcy, but one of the most common explanations we hear from consumers focuses on the fear that debtors will permanently destroy their credit so that they can never again obtain a department store charge account, credit card, car loan or mortgage. The irony of this situation is that by the time many debtors seek legal advice their credit report is inundated with late payments and charge offs so that they have lost any realistic capacity to obtain credit during the time they have put off a decision about bankruptcy. The Tampa court is literally clogged with creditors that have filed suit against debtors. Frequently, it is only at that point that people see a consultation from a bankruptcy attorney.
Many people bravely try to "rob Peter to pay Paul" by making minimum interest only payments, living without basic household necessities and suffering through an endless number of sleepless nights. However, these heroic efforts to avoid bankruptcy protection typically are counter-productive for those worried about their creditworthiness because a Chapter 7 or Chapter 13 bankruptcy can be the most effective way back into the good graces of potential creditors.
This notion is so counter-intuitive to many of those who contact us that the information is usually greeted with a blank stare. Although bankruptcy frequently is regarded by debtors as the end of their credit life, it is more accurately characterized as a life-raft to rescue one from financial isolation and re-establish control of an individual's financial future. The ability to obtain credit, purchase a home and finance a car are important components of the path back to financial security for many consumers.
Despite the paradox that many perceive when confronted with the idea of filing bankruptcy to start rebuilding credit, the notion is easier to understand than it might appear at first blush. If you receive a bankruptcy discharge, all of your unsecured financial obligations are extinguished with a few exceptions for such items as child support, alimony, court imposed fines and a few other isolated examples. This means that you have no legal obligation to repay credit cards, unsecured credit lines, hospital bills, department store accounts and other unsecured non-priority obligations. The elimination of this debt means that your income to debt ratio, which is an important component in your credit rating, will improve instantly.
In the interest of candor, bankruptcy will adversely impact you credit in the short-term, but these negative effects will become less significant as time passes provided that you do not incur more bad debt after your bankruptcy discharge. Potential creditors will look at your credit report and distinguish financial obligations that were included in your bankruptcy from financial obligations incurred after bankruptcy. If you maintain your payments on any financial obligations incurred after bankruptcy, which initially may involve using credit cards secured by a bank account, potential creditors typically will start to contact you regarding unsecured credit offers. When considering secured credit card offers or initial unsecured credit card solicitations, it is important to carefully analyze the paperwork because the cards may have high interest rates or other unfavorable terms. If you budget carefully and make payments on time, the offers will improve.
There is another important reason that bankruptcy can help you rebuild your credit. This rationale might be fairly characterized as the "one bite at the apple rule." Whether you receive you a discharge in Chapter 7 or Chapter 13, there is a mandatory waiting period before you become eligible to obtain another discharge. This waiting period can make you a more favorable credit risk than someone who has the option of immediately filing bankruptcy. The fundamental takeaway from this discussion is that there is no reason to endure extreme financial hardships because you are concerned about your ability to obtain future credit, bankruptcy may be the first step in resurrecting credit options that have already been foreclosed by your existing financial hardships.
Our consultations are absolutely free and you can meet face to face with Tampa Bankruptcy Attorney Howard Iken. Call us now at 813-774-4529