Experienced, Aggressive New Port Richey Attorneys Ready to Fight For You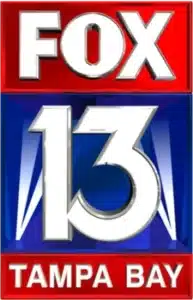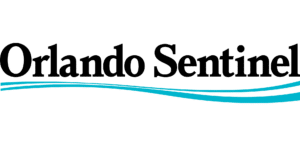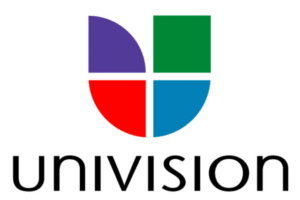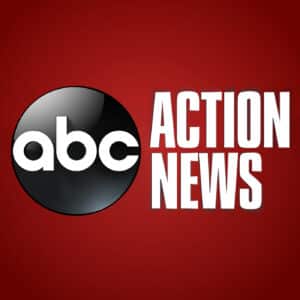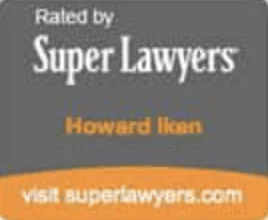 Attorneys Howard Ellzey, Jeremy Simons, and Howard Iken are our New Port Richey divorce lawyers. All have years of experience in divorce, custody, support, and alimony law in the New Port Richey courthouse. And both appear frequently enough to be recognized by the local judges.
Howard Iken was recently designated as a Rising Star with SuperLawyers. To qualify for that designation Mr. Iken was selected by practicing attorneys, reviewed for ethics and professionalism, and ranked against other attorneys. Mr. Iken is the managing and founding member of our firm. He began practice as a divorce attorney in New Port Richey and currently splits his schedule with our Tampa office.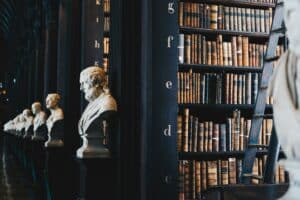 Request a Free Consultation
Howard Ellzey has years of varied experience defending the rights of client in various areas of law. Mr. Ellzey is an experienced divorce attorney with extensive knowledge of the New Port Richey area. He appears frequently at the Pasco courthouse, is known to local attorneys and judges, and is well respected in the area.
Jeremy Simons has many years of fighting difficult cases. He has also had great success in the Federal and Appellate courts. Mr. Simons is a tough, experienced fighter in the family law court and will put his experience to work for you.
The New Port Richey family law courts consist of a very small number of judges that decide divorce, custody, and support cases. There has been two Circuit Court Judges over the family law division and that number has remained consistent for a decade. There is one family law Magistrate in New Port Richey. And there is one Child Support Hearing Officer in New Port Richey. The two Circuit Court Judges handle the vast majority of divorce cases where attorneys are involved. When choosing your attorney, it is vital that you retain an attorney that normally practices in front of the local judges. We have that experience and are able to effectively help you with your case.
Divorce in New Port Richey is handled at the Courthouse at 7540 Little Road in New Port Richey. Once your case is assigned to the New Port Richey side, your case will be handled there throughout the future. The New Port Richey divorce court is handled primarily by two judges. There is a large flow of cases but most hearings can be scheduled in a reasonable amount of time.
At Ayo and Iken we use a team approach that:
Staffs your divorce case with several experienced people that get to know you
Gives you a maximum amount of information about your case
Helps you maximize your available money to get the most effect in your case.
Free Consultations with our Divorce Attorneys
Hiring a divorce attorney is the most stressful time of your life
You may be thinking of getting a divorce, modifying your divorce judgment, or enforcing your judgment. We can honestly say the next few months will not be the best time in your life. But we can make a difference for you. Your bad situation may become better if you hire the best divorce attorneys for your situation. We can help.
Our goal is to make the experience better. We offer more information. We have a dedicated team of divorce attorneys.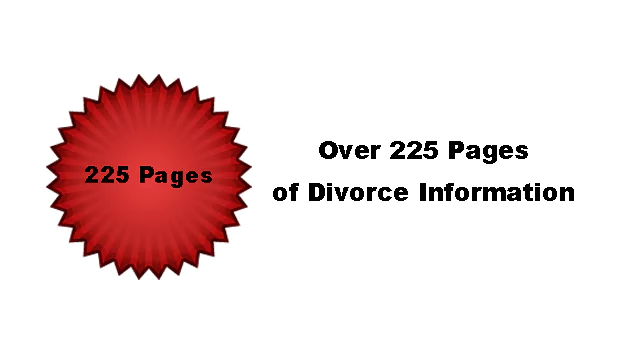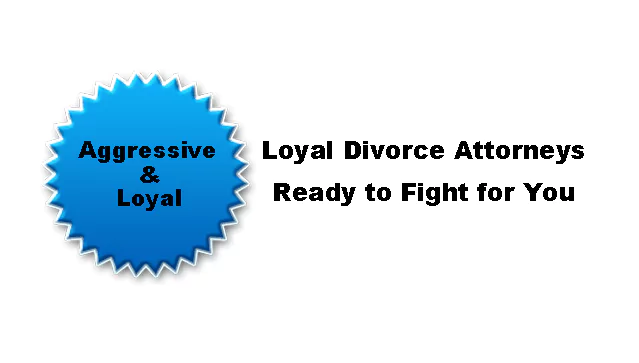 Why Hire Ayo and Iken?
If you are considering divorce, or have made that difficult decision, the next step in the process should be to consult an experienced Ayo and Iken New Port Richey divorce attorney. The issues which go along with divorce are serious issues—and issues which will have an effect on you now, and an effect on your future. You will likely have some level of asset division, and you may be asked to provide spousal support, or you may be entitled to receive spousal support. If you have children, the complexities of your Florida divorce multiply exponentially. You will have to decide where the children will primarily live, who will have legal custody—or whether it will be shared—and even which holidays the children will spend with which parent, and how pickups and drop-offs will be handled.
A solid divorce attorney has the resources you can count on during your divorce, whether you need forensic accounting, professional appraisers, mediation services, child counseling, or any other resources you could possibly need during this difficult time. You may have a fairly "normal" divorce, or yours may be particularly complex, with disputed facts, hidden assets, or high net worth. No matter your divorce issue, have a knowledgeable Ayo and Iken divorce attorney by your side who has the drive, dedication, and experience to handle your divorce can make a significant difference in the final outcome.
Divorce Facts
While we have heard for decades that half of all marriages end in divorce, in fact, the divorce rates in the United States actually peaked at about 40 percent in 1980, and has declined since that time. Because many of those in the U.S. are married multiple times—and because second and subsequent marriages have a dismal rate of success—marriage statistics are somewhat skewered. In fact, the likelihood of a first marriage lasting at least a decade is 68 percent for women, and 70 percent for men.
That number drops when you look at it from the likelihood of a marriage lasting 20 years—52 percent for women and 56 percent for men. The divorce rate changes significantly based on education level, income level, location and other factors, and several cities in the Sunshine State have made the top 50 for the worst divorce rates in the past. In fact, in 2010, four of the top ten cities listed as those with the worst divorce rates were in the state of Florida, including Miami at number 3 and Tampa at number 2.
Residency Requirements and Grounds for Divorce in the State of Florida
Your Ayo and Iken attorney can provide you with all the details necessary for filing a divorce Petition, however, generally speaking, you or your spouse must have resided in the Florida county you intend to file in for at least six months.
In 1969, then-Governor of California, Ronald Reagan signed the nation's first no-fault divorce bill which eliminated the necessity for couples to name fault during a divorce. Perhaps one reason for this decision was the fact that in 1948 Reagan's first wife, Jane Wyman, accused him of "mental cruelty" when filing for divorce. Since that time nearly every state in the United States followed California's lead, enacting no-fault divorce laws. Today, residents of Florida may either file for a no-fault divorce, citing "irreconcilable differences," or that the marriage is "irretrievably broken," or they can claim their spouse has been mentally incapacitated for a period of at least three years prior to the divorce.
Uncontested Divorce vs. Contested Divorce
While the government does not keep tabs on how many contested divorces there are, as opposed to uncontested divorces (nor do they have statistics on the cost for each type), Forbes claims a contested divorce averages about $20,000, with a range from $3,500 to beyond $100,000. These numbers fail to add in assets one spouse may have lost in a divorce settlement—particularly when that spouse had no divorce attorney. A simple, uncontested divorce—usually only applicable for a couple with a relatively short marriage, few, if any marital assets, and no children—averages about $500. While a fair number of divorces begin as uncontested, many of those end up being not only contested but hotly contested. Once a couple begins dividing up assets, and determining where the children will live and how they will be raised, emotions run high, and the divorce becomes contested.
Process of Divorce in Florida
Either you or your spouse will file a Petition for Dissolution to start the divorce process. Some spouses are blindsided when they receive the Petition for Dissolution as they may have had no idea a divorce was imminent, however in most cases, it is really no surprise. Many spouses even determine between themselves, who will file the Petition. Once the other spouse is served with the Petition, which sets forth what the filing spouse wants out of the divorce, he or she has 20 days to reply. Certain assets may be requested, and spousal support and child custody issues may be requested as well.
Once the response to the Petition is filed, both sides will deliver certain information to one another, including a financial affidavit. If no settlement can be reached between the parties, the case may end up before a judge in the New Port Richey courthouse. The judge may require both spouses to attend divorce mediation, and if agreements are still unable to be reached, the judge will make those determinations for the couple. It is really in the best interests of a couple to set aside their emotions and hash out an agreeable divorce settlement, ecause what the judge decides may not be to either spouse's liking.
Division of Assets and Liabilities
The division of assets between spouses is often fraught with negative emotions. In many cases, a specific item can become a sticking point, dragging out the divorce for months and even years. Many people may find it more difficult to divvy up the pots and pans, stereos, books, lawn mowers and the living room sofa than they do the big things like the house, car and bank accounts. While it would seem the household items would actually be the easiest to divide, in truth many people attach much more sentimentality to the butter dish they received on their tenth anniversary than to the car they drive.
If a couple began their married life building a rich collection of music which they both enjoyed, dividing up that collection can bring about disagreements and emotions. As most divorce attorneys can attest to, couples will spend thousands of dollars in legal fees fighting over the painting on the living room wall, yet divide the business, house, and cars with little or no disagreement. Psychologists say that a certain amount of fighting over these relatively unimportant items signifies an unwillingness to let go of the relationship. If this is true, then a couple can fight for a very long time over sheets, towels, toasters and lamps.
If you find that you and your spouse are in a gridlock over household items, step back from the situation and ask yourself why. Is it a power struggle? Are there unresolved feelings between the two of you, or are one or both of you not certain about the divorce? If you are absolutely certain about your divorce, then take a deep breath and come up with a workable system for dividing the things which every married couple accumulates over the years.
The state of Florida operates under equitable distribution laws rather than community property laws. In a community property state, the assets of a couple are divided right down the middle, 50/50, regardless of each spouse's contribution to those assets. Under the laws of equitable distribution, the assets are divided fairly, which might not be equally.
The only way a division of assets during the divorce can be fair is if everything is on the table, above board and honest. Courts are unable to divide what they don't know exists. If you feel you and your attorney are unable to get to the bottom of the hidden assets, hire a private investigator to help find assets; although this can be expensive, if you find hidden assets you can ask the courts to make your ex pay for investigative services. Your attorney will ensure you are not shortchanged during the asset division of your divorce.
Spousal Support in Florida
If you believe you are entitled to financial assistance from your spouse, or your spouse is requesting financial assistance (spousal support, or alimony) from you, it is particularly important that you have an experienced Florida divorce attorney handling the legalities of your divorce. In the state of Florida, there are several types of alimony, including the following:
In marriages lasting longer than 17 years, one spouse could be entitled to permanent alimony, particularly in cases where that spouse has worked very little, or not at all, during the marriage.
Rehabilitative alimony is sometimes awarded in marriages of medium duration (7-17 years), and is meant to help the receiving spouse acquire the necessary education, work experience or training to obtain a good job.
Durational alimony will provide one spouse with financial assistance for a specific amount of time, and is usually awarded in marriages of short or medium duration.
Some spouses may receive short-term alimony (up to 24 months), to help ease the transition from married life to single life. Short-term alimony is also known as bridge-the-gap alimony.
Temporary alimony is often awarded for the period of time between when the Petition for Dissolution is filed, and a Final Judgment is issued.
Some spouses may be entitled to lump-sum alimony as a method of equalizing asset distribution.
Same-Sex Marriage and Divorce in New Port Richey
Same-sex divorce in the state of Florida can be fraught with complexities, even though same-sex marriage is now allowed in all states in the nation. It is imperative that you have an experienced divorce attorney by your side from start to finish if you are filing for a same-sex divorce. Whether your issues are about child custody, asset division, spousal support or child support, judges in the state have no clear guidelines for same-sex divorce, therefore you definitely need an advocate during this time.
Child Custody in Florida
Although the state now prefers the term "parental responsibility," instead of custody, the state will still make decisions based on the best interests of the children. One or both parents may share legal custody, which includes making decisions regarding religious, educational, medical and disciplinary issues. The children may primarily reside with one parent, while the other parent will have liberal visitation. Some parents will share physical custody, meaning the children split their time between two homes, although this rarely works well unless the parents live in close proximity to one another. A Parenting Plan will lay out the details of the custody arrangement, including where the children will spend holidays, and even pickup and drop-off locations and procedures. Sometimes a modification of an existing custody agreement is necessary, and a judge will determine whether the changes in one parent's situation warrants revisiting the original parenting plan.
Adoption
Adoption laws are notoriously both complex and challenging, therefore having an experienced Ayo and Iken – New Port Richey adoption lawyer to help you through each hurdle can be a huge help. Assistance may be required in any of the following areas:
Same-sex adoption
Second parent adoption
Special needs adoption
International adoption
Stepparent adoption
Interstate adoption
Relative adoption
Contested adoption issues
Minority adoption
Why You May Need a Family Law Attorney
Unfortunately, life is full of bumps and roadblocks. When family issues arise, having a knowledgeable, compassionate, experienced Ayo and Iken legal team member in your corner can make all the difference. We deal with such issues as:
Divorce
Spousal support
Child custody
Child support
Modifications of child support
Modifications of spousal support
Pre-nuptial agreements
Post-nuptial agreements
Paternity establishment
Adoptions
Restraining Orders
Other issues related to domestic violence
New Port Richey City Information
Although Aaron McLaughlin Richey is credited with settling the New Port Richey area, George Sims, who moved to the city in 1916, opening the Sims Land Office seems to have jump-started the development of New Port Richey. In 1924, Sims deeded land he owned around Orange Lake—a beautiful riverfront gathering spot in the center of town—to the city's residents. Later, Sims met Thomas Meighan, one of Hollywood's leading movie stars of the silent era, and persuaded him to build a home in New Port Richey. Soon, other movie stars were calling New Port Richey home—or at least visiting the city on a regular basis. These included Gloria Swanson, Babe Ruth and Irving Berlin who transformed New Port Richey into the "Hollywood of the East." Located along the Gulf of Mexico, some 35 miles northwest of Tampa, today's New Port Richey has more than 16,000 residents. New Port Richey's riverfront landscape blends small-town feel with restaurants, beaches, nature, culture and business.