When people think about divorce, many of them automatically think about alimony. It is the mechanism through which a spouse with greater financial resources supports a former spouse until he or she is able to establish the means to support him or herself. In Florida, this support is available and for many people, it is critical. Under Florida law, it also may be known as maintenance.
Under Florida law, alimony is granted to a spouse and it can be awarded to bridge the gap, be rehabilitative, i.e., intended to get the person to a position where he or she can take care of expenses without assistance, durational, or permanent. Although people often think of alimony as paid on a monthly basis, it can be awarded in a lump sum or be a combination of the two. In making a determination of whether or not to award alimony, the court may consider non-monetary factors.
Types of Alimony
Alimony or maintenance payments are not punitive in nature but are a recognition that one spouse may have more resources and skills than another to support him or herself going forward. Alimony is a means to level the playing field. The length of a marriage is very important in determining alimony. Marriages may be classified as short, moderate, or long-term. These are broken down as follows: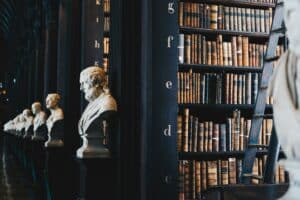 Request a Free Consultation
Short-term – A marriage that lasted fewer than seven (7) years;
Moderate-term – A marriage that lasts 7 or more years, but fewer than seventeen (17) years;
Long-term – A marriage that lasts 17 or more years.
The types of alimony are intended for different purposes:
Temporary alimony – This is an award of alimony during the divorce proceeding, also known as alimony pendent lite. This award is automatically terminated upon the entry of the formal divorce decree and may be replaced by one of the other types of alimony.
Bridge-the-gap alimony – This is transitional alimony. It is intended to help a spouse go from being married to being single by allocating the funds necessary to pay foreseeable and identifiable bills associated with restarting a life without a spouse.
Rehabilitative alimony – There are times when a spouse will need to pursue different educational programs or specific vocational skill training in order to obtain employment that will allow for self-sufficiency. When a court grants a party rehabilitative alimony, the order needs to include a specific plan. For instance, a person who enjoys working with horses may decide to pursue a career as a farrier and the plan will include the estimated length of time of the program, associated costs, required time as an apprentice, and the period of time before the spouse anticipates achieving self-sufficiency. The spouse receiving or paying the alimony may petition for a modification of the order if circumstances change or the receiving spouse deviates significantly from the plan.
Durational alimony – This often is awarded in the instance of a short or moderate-term marriage. It is available when the other types of alimony do not fit the circumstances of the divorcing couple. It is awarded as a set amount over a pre-determined period of time, not to exceed the length of the marriage. Therefore, if the couple getting a divorce was married for two (2) years, the award of durational alimony will not exceed 2 years. Either of the spouses may file for a modification of the award if there is a significant change in circumstances, but modification only will apply to the amount of the award and not the length of time.
Permanent alimony – This award usually will be granted in moderate and long-term marriages and will only be available for a short-term marriage under extraordinary circumstances. Permanent alimony is available to a spouse who does not have the ability to achieve the standard set by the marriage with regard to necessities of life and general needs. This is a very subjective standard as the court will review the couple's life during the marriage and determine what is reasonable. A person with extensive staff and luxuries may be awarded enough to reasonably maintain a similar lifestyle after the divorce. It is possible for a party to modify permanent alimony in the future if there is a significant change in circumstances or if the spouse receiving the alimony enters into a relationship where he or she is receiving support from someone living with them who is not related to him or her by blood or affinity.
Bridge-the-gap, durational, and permanent alimony will end upon the death of either the paying or the receiving spouse. If the person receiving the alimony remarries, the alimony also will cease. This does not apply to rehabilitative alimony.
Factors in the Award of Alimony
If one of the parties to the marriage committed adultery, the court may take this into account and consider the circumstances surrounding the adultery. The court will consider financial matters when setting alimony, including:
The standard of living that each spouse enjoyed during the marriage;
How long the marriage lasted;
The age of each spouse and any physical and emotional impairments that may hinder earning capacity and economic needs;
The economic position of each of the spouses, including marital and non-marital assets that are being distributed or retained under the divorce decree and the assumption of any debt incurred during the marriage;
Whether or not each spouse will require additional education or career training in order to find a job that will enable that spouse to support him or herself;
What contributions each spouse made to the marriage, both financial and otherwise, including:

Salary and other financial contributions;
Homemaking;
Child care;
Support of a spouse in obtaining an education; and
Assisting a spouse in building a business or career.
Alimony provides the means for one party to get back up on his or her feet. It is not meant to punish one party, although the ability of Florida judges to consider adultery when determining whether or not to award alimony and how much to order does permit an element of judgment for bad behavior. However, the main purpose is to assist one party in maintaining the standard of living established during the marriage. Approaching the issue of alimony in this manner will enable the party seeking this monetary support to present a clear case about why the award of alimony is justified.
Consult an Experienced Ayo and Iken Alimony Attorney
If you are filing for divorce in Florida or have been served with a Petition for Dissolution of Marriage, the skilled and compassionate attorneys at Ayo and Iken are ready to aggressively protect your rights and ensure that you receive everything that you deserve. Zealously representing the interests of our clients in Orlando, Miami, Tampa, Clearwater, Lakeland, Wesley, Chapel, and New Port Richey, Florida, we are committed to obtaining a fair and just resolution of the divorce proceedings. We understand how difficult this process is for you and invite you to meet with us for a free consultation, where we will listen to you and present your legal options. To schedule an appointment, please call us at 800-469-3486.