An uncontested divorce filing is defined as:
Both spouses desire to be single
Both spouses agree on the division of property
If there are children – there is a detailed parenting plan in place
The exact amount of child support is agreed upon
The subject of alimony is not in dispute
All other issues are settled
Everyone is willing to sign all documents
If you do NOT have every condition satisfied – you do NOT have an uncontested divorce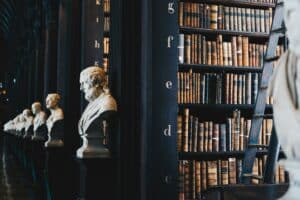 Request a Free Consultation
Benefits of a Florida Uncontested Divorce
There are many benefits of an uncontested divorce. If done properly, the entire case is packaged and settled long before it becomes a court case. Every contingency is discussed, prepared, signed, and settled. An uncontested divorce case in Florida usually proceeds rapidly to a final hearing that is characterized by happiness, and relaxation, and can even be fun. The fact is that judges, attorneys, bailiffs, and spouses are all happy and relaxed during an uncontested divorce hearing.
If there are children, the uncontested case also includes a detailed parenting plan. Parenting plans detail where the children will live, sleep, go to school, and where they will spend certain holidays. Many judges especially appreciate parents able to negotiate their own parenting agreement. Most family law professionals believe parents able to negotiate their own uncontested parenting plan have a high degree of success in future co-parenting.
The greatest benefit to successfully filing an uncontested divorce case is the lack of a "lifetime grudge match." There are no official statistics but it is very clear that contested cases produce a stream of court litigation in future disputes. People that are angry about their original case tend to feel the outcome was unfair and they continue to desire to correct the original injustice.
Florida Uncontested Divorce Requirements
An uncontested divorce is simple for an experienced attorney but can fail when the correct documents are not present. Many people mistakenly file for a Simplified Divorce after getting advice from a paralegal service. Simplified Divorces are uncontested – but they have certain requirements that can complicate the divorce process. That seems to not make sense – but it is an established fact. Uncontested divorces address a very serious situation and have serious consequences. Mistakes tend to surface years after the case is done, and are very difficult to fix.
Aside from a perfectly drafted petition, answer to the petition, and supporting documents, you will need a properly drafted marital settlement agreement and a good parenting plan. A frequent roadblock is the desire to set child support at a number that does not match legal requirements. To address that issue, you will need a Motion to Deviate from Child Support Guidelines, and a legally supportable reason for the deviation.
Many people confuse an "uncontested divorce" with the fact that both spouses agree to be single. But to truly satisfy the requirements, you must both have a plan for money, debt, parenting time, and division of personal items. The two of you must agree on every single issue. And the uncontested divorce filing must be a complete, properly drafted, all-encompassing set of documents that fulfill all court requirements.
We Can Help
Our attorneys have filed a large number of uncontested divorces in Florida. With large numbers comes the experience of addressing just about any possible problem that arises. That has helped us adjust and tailor our uncontested divorce services to provide fast, low-stress resolutions for clients. We file uncontested divorce cases in Tampa, Clearwater, Orlando, New Port Richey, Lakeland, and all surrounding areas.
Ayo and Iken can provide you with a guaranteed flat fee for your uncontested divorce case. Our consultations are free and we look forward to helping you with this positive step in your life.
Surviving the Process of Getting a Divorce
None of us get married anticipating that in one year, ten years or even thirty years we will have to deal with the devastating fact that our marriage has gone awry. When we're faced with this however, the process of getting a divorce is typically a contentious one and one that requires you to not only understand the laws in Florida but also means you are going to have to deal with a whole host of issues including:
Property division – from the home you own to your retirement accounts, your assets will be subject to some type of division. There are always arguments regarding how property will be divided and there are also legal and tax issues that must be considered
Children of the marriage – another worrisome aspect of divorce is children. The State of Florida has very specific rules regarding children's support and they can be extremely confusing. Add that to the long-term worries such as paying for health care, school and daycare costs and the bills continue to mount regardless of who has custody. Custody issues are also a bone of contention in most divorce cases
Show me the money – alimony payments may be awarded to either partner and the formula for alimony may not be what you think. There is a whole host of types of income that are included and must be considered when alimony is determined.
These are only a few of the things that you are going to have to deal with on top of dealing with the fact your marriage is coming to an end. At T the offices of Ayo and Iken, we'll help you with the entire process of your divorce including all matters relating to finances, property division, and child custody.