Getting records expunged allows certain individuals the opportunity to clean up their criminal record, although, eligibility guidelines must be met before a Florida expungement is granted. Many people mistakenly believe they automatically qualify for an expungement or to have their records sealed, but, in fact, it is a process that requires experienced legal assistance. To assist you with your decision, Ayo and Iken present this in-depth informational article on expungement in Florida.
What are the Differences Between "Sealed" and "Expunged"?
Although the two terms are often used interchangeably, when a record is sealed, the public does not have access to the records via government databases, which means the majority of employers will not be able to access that information. Even sealed records may be accessed by city, county, state, and federal governmental agencies, including the police and the military. Agencies that would have access to a sealed record can also see that criminal information has been expunged from your criminal record, but would require a court order to access that information. You can expunge a case if it was dropped or dismissed prior to a trial; if it was not, it will not qualify to be expunged, but may still qualify to be sealed.
The Benefits of Expunction
The primary benefit of having your criminal record expunged lies in the fact you can, under Florida law, legally deny or fail to acknowledge the arrests and convictions covered by the sealed, or expunged record. Other benefits of expungement include:
If you currently hold a professional certificate or license, an expungement allows you to retain those certificates and licenses.
An expungement could potentially have a positive effect on your credit rating.
An expungement allows you to legally state on a job application that you were never convicted of a crime.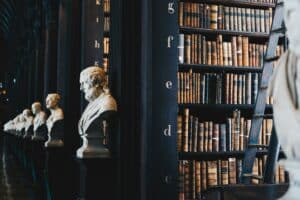 Request a Free Consultation
There are certain times that, even with an expungement, you cannot deny or fail to acknowledge your criminal arrest, including the following:
If you are applying for work at a criminal justice agency, you cannot deny your prior arrest, even with an expungement.
If you are applying for work with the Department of Children and Family Services, the Department of Education, the Department of Juvenile Justice, any charter school, any parochial school, any private school, any university, any district school board or any local governmental entity which licenses child care facilities, you cannot deny your prior arrest, even with an expungement.
If you are seeking employment in any position where you would have direct contact with children, the elderly, or the developmentally disabled, you cannot deny your prior arrest, even with an expungement.
If you are seeking employment or access to a seaport, you cannot deny your prior arrest, even with an expungement.
You probably cannot gain admission to the Florida Bar, even with an expungement. Or you will be guaranteed to experience a longer, more expensive, more nerve-wracking process.
Even if your criminal record in the state of Florida is sealed or expunged, it could potentially still be available through private or federal databases, meaning if the information was purchased by a private company from a state or county database, the public, as well as employers, could possibly have access to the information. An order of expungement will not necessarily affect private database vendors.
Some Things an Expungement Can Not Accomplish
As noted above, an expungement may not necessarily prevent the public from finding your old court case files, and the conviction, while showing as a dismissal, will remain in the FBI database. Your expungement may or may not allow you to own firearms, however, if you have a non-violent felony conviction reduced to a misdemeanor, your right to own a firearm could be reinstated. If you choose to apply for a government-issued license, you will be required to reveal your original conviction and subsequent expungement in your application. If your original conviction prohibited you from holding a public office, an expungement cannot change that. If you commit another crime, your conviction, even though technically dismissed—may still be considered a "prior" in sentencing determinations. Your original conviction may be used by the Florida DMV to suspend or revoke driving privileges, despite your expungement. If you are an illegal immigrant, your original conviction can be used by Immigration when considering removal from the country.
Who Qualifies for a Florida Expungement?
Before you consider the expungement of your criminal record, you must determine whether you meet the Florida qualifications. If you can answer "no" to the following questions, then you may be eligible for a Florida expungement or sealing of your records:
Have you ever obtained a prior sealing or expungement?
Have you ever been adjudicated guilty (found guilty) of a criminal offense?
Are you currently under any type of probation, house arrest or pretrial release?
Did you enter a "guilty" or "no contest" plea to an offense that is ineligible for expungement?
The list of ineligible criminal offenses if a fairly lengthy one, however, if you were only charged or arrested for any of these offenses you may still be eligible to have your criminal records expunged. Ineligible criminal offenses include:
Aircraft piracy;
Terrorism;
Arson;
Sexual misconduct;
Aggravated assault;
Aggravated battery;
Stalking or aggravated stalking;
Sexual battery;
Home burglary;
Prostitution;
Robbery and home invasion;
Public employee or public officer offenses;
Carjacking;
Child abuse or child sexual abuse;
Manslaughter;
Obscenity, including providing obscenity to minors, computer pornography and buying or selling minors under Florida obscenity laws;
Violations of the Communications Fraud Act;
Any type of domestic violence which results in an injury;
Murder;
Kidnapping;
Lewd or lascivious acts on children or the elderly;
Drug trafficking;
Abuse or aggravated abuse of the elderly, and
Illegal use of explosives.
Further issues which could disqualify you from an expunction include: 1) being placed on probation and violating the terms of your probation, 2) having the judge convert a "withhold" to an "adjudication," 3) having a prior record sealed or expunged in any jurisdiction, including another state, 4) having a seal or expunge petition pending in another case, 5) having an open criminal case, 6) owing community service hours, or 6)having unsatisfied court-ordered financial obligations.
What Does Qualify for a Florida Expunction?
After reading the above lists, you may wonder exactly what does qualify for an expunction. Any charge which resulted in an acquittal (not guilty verdict) following a trial or a withholding of adjudication cannot be expunged until it has first been sealed for at least ten years. A charge which was dismissed before trial (no information, nolle prosequi, no bill) may be eligible for expungement, so long as all charges related to your arrest were so disposed of and your record is otherwise eligible.
Other Issues Related to a Florida Expunction
Residents of Florida are at a distinct disadvantage in the respect that they are only allowed to petition one time to seal or expunge a criminal record. Even in the case of an acquittal by a jury, you may only petition one time to have a criminal record sealed or expunged. There is one exception to this rule, which is that more than one record may be sealed or expunged in the same court proceeding, if the court, at its discretion, finds the arrests directly related. Records that were deemed ineligible for expunction could become eligible after being sealed for a period of ten years. If, however, you meet all other guidelines, it has been at least a year since your conviction, and you successfully completed all terms of your sentence, then you may be eligible for an expunction.
Certificate of Eligibility Application
If you qualify for an expunction, you must obtain a certificate of eligibility to petition the court for your expunction or seal. You must complete section A of the application, signing it before a notary public. You must have fingerprints taken by authorized law enforcement personnel and submit the properly completed fingerprint card with the application. You must provide a certified disposition of the case you are applying to have sealed or expunged, obtained from the Clerk of the Court in the county in which your charges were brought. If applicable, you must provide a certified copy of Termination of Probation, and you must include a nonrefundable money order or cashier's check in the amount of $75.00.
If requesting an expunction of a criminal history record, you must have the state attorney or state prosecutor complete section B of your application. Any missing portion of your application packet will result in your application being returned, unprocessed. You will also complete a declaration in which you will thoroughly detail how the conviction has hurt your career and employment opportunities, how your life has changed, your future plans, education and training received since the conviction, perhaps the reason(s) you offended, and any 12-step or religious affiliations you have. Currently, the processing time for a certificate of eligibility application is approximately 90 days from the time the application is received. If you are issued the Certificate of Eligibility, you will then file a petition for relief, along with the Certificate and the required affidavit in the court in the county of your arrest. If you are approved for the expunction or sealing of your records, the FDLE will expunge or seal the criminal history record in question, then will send a notification letter to the agencies involved with your case. The State Attorney's Office or the Statewide Prosecutor's Office will also receive copies of the court order for expunction or seal. The arresting agency is responsible for sending a certified copy of the expunction court order to all agencies known to have received the criminal history information.
What if My Application for a Certificate of Eligibility to Expunge is Denied?
If you have reason to believe your denial is a mistake, you can ask for a review. If your denial is based on criminal history information which you believe to be inaccurate or incomplete, you must follow the procedure for review and correction to those records, detailed under Florida laws. If you have reason to believe your criminal history information is correct, but that the law has been incorrectly applied to your case, you may appeal the decision. Your Ayo and Iken attorney can assist you in preparing your appeal.
Juvenile Expungement in the State of Florida
Florida does have automatic expunction of juvenile records at age 24 or 26, depending on the prior history and arrest or conviction as an adult. Juvenile felony arrest records prior to October 1, 1994, and juvenile misdemeanor arrest records prior to July 1, 1996, are not available to the general public unless the minor was charged as an adult. If specific qualifications are met, then juvenile records will automatically be expunged after the specified period of time, however, juveniles who successfully complete a qualified diversion program may qualify for expunction sooner than that period of time. The procedure for a juvenile to obtain an expungement is similar to the procedure used for adults.
What About Clemency, Pardons, and Civil Rights Restoration?
While it might seem a full pardon for your crime would qualify you for expunction under Florida law, unless the pardon clearly indicates you have the right to have your record sealed or expunged, then you fall under the same rules as any other person when seeking an expunction. Receiving clemency for your crime also does not automatically entitle you to an expunction. Having your civil rights restored requires a conviction for a felony which caused you to lose those civil rights. A felony conviction makes you ineligible for expunction or seal of your criminal history, no matter whether you have had your civil rights restored or not.
Having a record expunged or sealed is a complex procedure that requires the assistance of a Florida criminal defense attorney. Any mistake on your application for a Certificate of Eligibility can either add considerable time to the process or could result in a denial of your request. This means it is extremely important that all paperwork be filled out properly and filed in a timely manner to the proper court. Your Florida attorney will take care of all the many details associated with having your criminal record expunged.