The Most Common Myths Associated with Being Charged with a DUI in Florida
Although facing a DUI charge in Florida can be extremely frightening, it does not mean that your life is forever ruined or that you are without recourse to challenge your case. Undoubtedly, there are serious consequences associated with being charged with a DUI, including having a permanent criminal record, difficulty finding employment and potential jail time.
However, there are numerous myths associated with DUIs in Florida that people choose to believe, leading a great deal of unnecessary anxiety and confusion. In other words, while dealing with a DUI charge is certainly no laughing matter, your situation may not be quite as hopeless as you think. Accordingly, the following are the top five most common DUI myths:
Reality: Many people incorrectly assume that if they are convicted of a DUI in Florida, that they will be subjected to the most severe form of punishment. This is not true, especially when a person is represented by an experienced criminal defense attorney. Specifically, a skilled attorney will be able to pinpoint the "holes" in your case, including that the police officer may not have had reasonable grounds to stop you, your blood sample was mishandled, or the police officer improperly administrated your field sobriety test. Once an attorney is able to raise these challenges, it is highly likely that the prosecutor will be willing to enter a plea bargain rather than bring the case to trial. This means that the offender can agree to reduced charges or even have his or her case dismissed, depending upon the circumstances.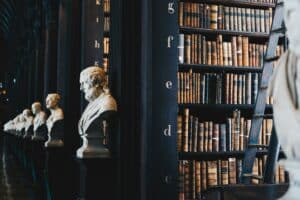 Request a Free Consultation
Reality: This is certainly not true. People who frequently consume alcohol are often less impaired at a specific BAL level than those who only drink occasionally. That is why it is not recommended that a person assume a BAL level to be fully accurate when it comes to one's impairment level.
Reality: Breathalyzer tests are not the most reliable and consistent indicators of blood alcohol content, as there are many factors that affect these readings. Specifically, blood alcohol content varies from person to person and also depends upon the specific situation. Also, it is important to realize that when a Breathalyzer test is administered can also provide an inaccurate reading of one's blood alcohol content.
Reality: Less than ten percent of DUI cases actually make it to trial in Florida. As mentioned above, an experienced Florida DUI attorney should be able to negotiate the most favorable outcome before your case is brought to trial.
Reality: Absolutely not. Despite what some attorneys may lead you to believe, it is not wise to simply hire the first attorney that comes along. Only an experienced Florida DUI attorney can have the most positive impact in your case. In other words, they have the skills necessary to possibly reduce your charges or even have them dismissed.
Reality: This is not necessarily true. While being cooperative is helpful, it does not mean that you have to answer the police officer's questions. Remember that you have the right to remain silent and that anything you say or do will definitely be used against you. As such, assert your rights and do not say anything further until you have consulted with a qualified criminal defense attorney. For more information, or if you are facing DUI charges in Florida, call the Port Richey law firm of Ayo and Iken now to schedule your free and completely confidential initial consultation at 1-844-691-1434 or feel free to email us. We look forward to helping you fight for your rights and protecting your interests, every step of the way.