Experienced, Aggressive St Petersburg Divorce Lawyers Ready to Fight For You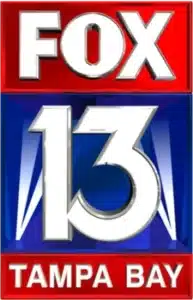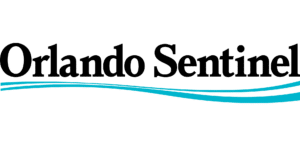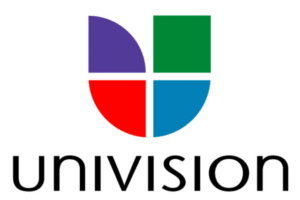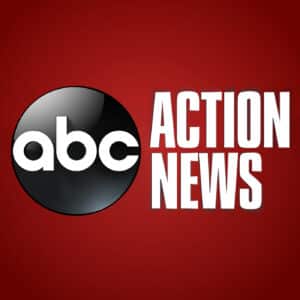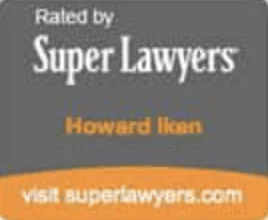 In the St Petersburg area of Pinellas County, Ayo and Iken PLC has an experienced team of lawyers ready to move your case forward. Our team understands that clients do not retain us to come in second place. By retaining us you gain access to one of the largest family law firms in the state of Florida. We will put our many combined years of experience to work for you immediately.
In our St Petersburg office, we use a team approach that: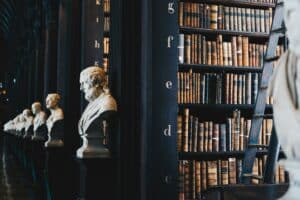 Request a Free Consultation
Ensures your attorney has the backing of a leading Florida law firm
Gives you the advantage of having input from a group of experienced family law attorneys
Offers their legal team training to stay on the cutting edge of legal practice.
Can rise to any level of competition needed to prevail in your case
Free Consultations with our Divorce Attorneys
Hiring a divorce attorney is the most stressful time of your life
You may be thinking of getting a divorce, modifying your divorce judgment, or enforcing your judgment. We can honestly say the next few months will not be the best time in your life. But we can make a difference for you. Your bad situation may become better if you hire the best divorce attorneys for your situation. We can help.
Our goal is to make the experience better. We offer more information. We have a dedicated team of divorce attorneys.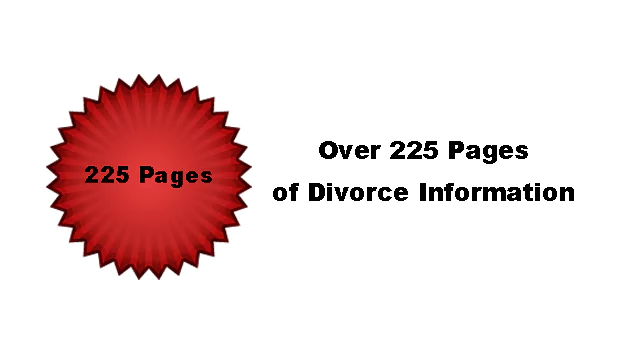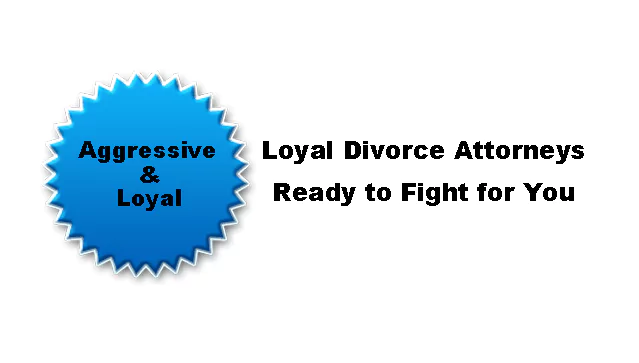 Are you contemplating divorce? Have you come to the conclusion there is no "fixing" your marriage, but you worry about whether you will be treated fairly in a divorce? If these questions have been on your mind, then it could be time to contact an experienced Ayo & Iken St. Petersburg divorce attorney. Your divorce may certainly dissolve the relationship you share with your spouse, but in return, you may garner a new set of rights and obligations. If you are dealing with child custody issues, visitation, spousal support, asset division, and tax ramifications, there is a good chance there are significant emotional feelings involved in these decisions.
It is important during such an emotional time that you have a solid legal professional standing by your side from start to finish who will ensure your rights are protected. You may not fully recognize that the decisions you make during the divorce process can follow you for many, many years to come. If you inadvertently give up certain rights when making those decisions, the impact can be devastating.
The number one priority of your St. Petersburg divorce attorney will be to properly guard your rights, working for a more positive outcome to your divorce and, by extension, a brighter future. While it may be tempting during a difficult divorce to simply sign whatever your spouse puts in front of you in order to end the pain, this is never a good idea. Despite your desire to put your divorce behind you and move on with your life, remember that how your future life plays out is highly dependent on receiving a fair share of your marital assets.
St. Petersburg Florida City Information
The city of St. Petersburg is best known for its pleasant, sunny weather (averaging 361 days of sunshine annually), making it a popular spot for beach-goers, boaters, golfers and those who enjoy fishing. The St. Petersburg waterfront parks host the Museum of Fine Arts, the Dali Museum, and the Mahaffey Theater, which is home to the Florida Orchestra. As of 2015, there were approximately a quarter of a million residents in St. Petersburg, making it the fifth-largest city in the Sunshine State, and the second-largest city in the Tampa Bay area. St. Petersburg lies on a peninsula between the Gulf of Mexico and Tampa Bay, and was founded in 1888 by John C. Williams and Peter Demens. In addition to the amazing weather, St. Petersburg offers a relatively low cost of living, making it a popular retirement destination.
Divorce Facts
Every 13 seconds a divorce occurs in the United States, resulting in our nation ranking number 6 on the global divorce rate scale. Divorce is most common during the first four or five years of a marriage, although the so-called "gray divorce,"—divorce among older Americans—has steadily increased since the 1990's. Perhaps divorce has increased because of the higher level of financial, professional and familial demands which jockey for attention, or perhaps it is simply more acceptable to divorce in this day and age. An article in Science in Healthy Aging and Healthcare related depression and substance abuse to a significant increase in divorce however this in no way means that those who suffer from depression or substance abuse are absolutely headed for divorce, only that those issues can add an additional layer of stress to a marriage.
Some studies have found a correlation between education and staying married—those who have earned at least a Bachelor's degree have a better chance of avoiding divorce, and when both spouses have at least a Bachelor's degree they are about 10 percent less likely to divorce than those without any education past high school. Finally, spouses whose own parents were divorced have an almost fifty percent higher risk of being divorced themselves. Researchers are not exactly sure of the reason for this higher rate of divorce among those with divorced parents, but some believe these children of divorce absorbed the message that commitment was not sustainable over the long haul.
Grounds for Divorce in the State of Florida
If you have determined your marriage is not salvageable, then either you or your spouse will file a Petition for Dissolution to start the divorce process. You or your spouse must have lived in the Florida county in which you intend to file for at least six months. While at one time, couples were required to name fault in their divorce, no-fault divorce is now available in almost every state in the U.S. No-fault divorce simply means the couple will state their marriage is "irretrievably broken." In the state of Florida, couples can either file a no-fault divorce, or, if one spouse has been mentally incapacitated for a period of three years, that mental incapacitation can be named as the reason for the divorce.
Uncontested vs Contested
Your divorce may be uncontested—meaning you and your spouse agree on all the terms of your divorce—or contested, meaning you disagree on one or more issues. Many divorces begin as an uncontested divorce, then quickly morph into a hotly contested divorce. Typically, an uncontested divorce occurs when the marriage has lasted a short period of time, there are few assets to divide, and there are no children of the marriage. Couples are likely to disagree about some aspect of the division of assets, custody issues or spousal support, and some couples have dragged their divorce out for years, arguing over these issues.
The Process of Divorce in Florida
As noted, your divorce begins with a Petition for Dissolution. This Petition notifies the other spouse that a divorce is in the works, and sets forth all your requests related to asset division, child custody and spousal support. If you are the spouse who files for divorce, then your husband or wife will be served with the Petition, and will have 20 days in which to file a response. If a response is not filed within that 20 days, the spouse who filed for divorce is likely to have all of his or her requests agreed to by the judge.
After a response to the Petition is filed, information will be exchanged between the parties. This is known as discovery, and will, at the very least, include a financial affidavit. In some cases, there will also be depositions and interrogatories which go back and forth between the parties. If no resolution can be reached on these issues, the judge may ask the couple to engage in mediation. If the divorce has dragged on with no agreement between the parties, then a St. Petersburg judge may make decisions regarding spousal support, asset division and child custody for the couple.
Division of Assets and Liabilities
Most states now operate under equitable distribution guidelines rather than community property guidelines. Under community property rules, a couple's assets are divided right down the middle, 50/50. Under equitable distribution rules, the court will consider a variety of factors, and will divide the assets fairly—which may not be equally. Under equitable distribution, one spouse may receive between one-third and two-thirds of the marital assets depending on such issues as the financial situation of each spouse, the earning capacity of each spouse, and whether one spouse put the other through school, or stayed home to raise children. Community property laws are currently observed in only ten states: Wisconsin, California, Arizona, Washington, Texas, New Mexico, Nevada, Louisiana, Idaho, and Alaska, by agreement.
Spousal Support
Florida alimony, or spousal support, tends to be somewhat more generous than that of many other states, even awarding permanent spousal support in some instances. If a spouse believes he or she is entitled to spousal support following the divorce, it will be requested in the Petition for Dissolution. There are several different types of Florida alimony including:
In a long-term marriage (17 plus years), for a spouse who did not work outside the home—or worked very little outside the home during the marriage, permanent alimony could be awarded.
Rehabilitative alimony is generally awarded to those marriages which have lasted between 7 and 17 years, and is intended to help one spouse gain work experience, training or education which will increase their earning capacity in the future.
Durational alimony is meant to provide one spouse with financial assistance for a specific length of time, usually for a marriage which was of short or medium duration.
Short-term alimony (24 months or less) can be awarded as a method of bridging the gap between married life and single life.
Temporary alimony covers one spouse's financial needs from the time the Petition is filed until the divorce is final.
A judge may also utilize lump-sum alimony to equalize the division of assets. In other words, if one spouse wants the marital home, he or she may pay the other spouse a lump-sum amount for that spouse's equity in the home.
Gay Marriage and Divorce
Same-sex marriage is legal in every state in the nation, however, because it is still relatively new, judges are left with little guidance on approaching same-sex divorce. There are a number of "challenges," which can occur during a same-sex divorce, particularly issues related to child custody, spousal support and asset division. The same-sex couple may have been married in a state which allowed same-sex marriages long before the state of Florida did so, or may have lived together as a couple for decades, yet when a divorce occurs, the law may only recognize the time since same-sex marriage became legal in Florida. If one of the spouses is the actual birth parent of a child, the other spouse may have few rights concerning that child even though he or she has been a parent in every sense of the word. It is crucial during this time to have an experienced St. Petersburg attorney who can interpret Florida state laws and ensure you are treated fairly.
Types of Child Custody
When children are involved, divorces typically become much more contentious. Custody—now generally known as "parental responsibility,"—must be determined, and a parenting plan hashed out. If the parents are unable to come to agreements regarding the children on their own, a judge will make those decisions for them. A parenting plan typically includes which parent has physical custody, which has visitation rights, whether one or both parents have legal custody, which holidays will be spent with which parent, and even how pickups and drop offs will be handled.
Modifications of Child Custody or Spousal Support
If your circumstances have significantly changed since the decisions were made at the time of your divorce, you can file a petition with the court to make changes in child custody, child support or spousal support. Such changes can include the loss of a job, one parent obtaining a higher-paying job, an illness or a disability. Once a petition for such a modification is filed with the court, the judge will hold a hearing to determine whether the issue warrants revisiting.
Adoption
Whether you are a birth parent searching for the perfect family for your baby, or a family considering your adoption options, Florida adoption is a complex area of the law which requires meticulous attention to detail, as well as experience and in-depth knowledge. Your Florida adoption services could include matching and placement services, step parent, second parent, grandparent, relative or same-sex adoption or interstate, domestic, contested, minority, special needs or international adoption issues. It is almost a given that your adoption issues will have a more favorable outcome when you have an experienced St. Petersburg adoption attorney by your side.
Why You May Need an Ayo & Iken Attorney
When family issues, such as divorce, child custody, child support, spousal support, modifications of spousal support or child support, pre and post-nuptial agreements domestic violence issues, adoptions, restraining orders or establishment of paternity arise, having a knowledgeable St. Petersburg family lawyer by your side can make all the difference. The outcome of your family law issue is much more likely to be a positive one when you have serious Ayo & Iken legal counsel in your corner.