Child custody can be an especially contentious issue in Florida divorces and separations. While many would agree that children should be kept out of disputes and disagreements their parents have with one another, the sad truth is that children are often brought into these disagreements by one parent or the other. It is not uncommon for one parent to threaten to cut off another parent's time with the child or to otherwise restrict access to the child as a way of "encouraging" the other parent to agree with him or her in and out of court. One parent may, for example, threaten to obtain "sole custody" over the child. But what exactly is "sole custody," and is it even possible for one parent to obtain sole custody in Florida?
Defining Sole Custody
Parenting a child comes with both rights and responsibilities. Not only does parenting encompass the right to develop a relationship with the child, but it also includes the responsibility to make decisions that affect the welfare of the child. In a similar vein, the concept of "custody" has two aspects: physical custody and legal custody.
Physical custody speaks to who has actual physical control over the child at any given moment and changes depending on which parent is exercising parenting time. When most parents speak of "sole custody," they most often mean sole physical custody. A parent seeking sole physical custody is wanting the child to live with him or her at all times and wants the ability to determine when – if ever – the other parent will be able to see the child.
Legal custody refers to a parent's ability to participate in the upbringing of the child and make decisions affecting the child's well being. This can involve decisions regarding what school the child will attend, what extracurricular activities in which the child will participate, what medical treatment the child will receive for his or her illnesses and injuries, and other such decisions. A parent who has sole legal custody has the authority to make these types of decisions without input from the other parent.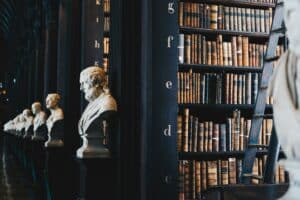 Request a Free Consultation
True "sole custody," then, is not only having physical custody of the child at all times and being able to control when the other parent sees the child but also being able to make decisions that affect the welfare and wellbeing of the child without input or approval from the other parent.
Can a Parent Get Sole Custody of a Child in Florida?
Realistically, a parent cannot easily obtain sole custody of a child in Florida – either sole physical custody or sole legal custody. Florida courts assume that a child needs the presence of both parents in his or her life and the ability to develop a parent-child relationship with each parent in order to develop and grow in a healthy and well-rounded manner. As a result, Florida courts will almost invariably resist efforts by one parent to exclude the other parent from the child's life or severely restrict the other parent's ability to exercise parenting time. Efforts to prevent any visitation time, to prevent overnight visits, or other similar efforts will likely be opposed by the court.
In a similar fashion, Florida courts do not look kindly on a parent's efforts to exclude the other parent from being able to participate in making important decisions regarding the child absent some emergency. For example, if a child falls and breaks his or her leg the child obviously will need immediate medical care: in this instance, a court will likely forgive a parent for taking the child to a hospital without first consulting with the other parent. But a parent who routinely fails to inform the other parent of doctor's appointments, school conferences, and disciplinary problems will not be looked upon kindly by the courts.
In some extreme cases – i.e., in cases of abuse and neglect – a court may award sole legal and/or sole physical custody to one parent. That is, if the other parent is found to have abused the child in some manner or the court finds that the child is in danger of abuse if the other parent was allowed to have custody, the court may then restrict the other parent's access to the child. The court may do this by:
Denying the other parent any visitation time until further order of the court;
Allowing only supervised visitation between the child and the other parent;
Denying the other parent from having overnight visitation with the child;
Allowing one parent to make decisions regarding the welfare of the child if it appears that the other parent is incapable of making decisions that are in the best interest of the child (i.e., a parent who refuses to take a child to a doctor for a serious injury because he or she says the child must "toughen up");
Other measures designed to protect the health and wellbeing of the child.
"Best Interest of the Child"
In all custody-related decisions, the court makes decisions based on what it believes to be in the "best interest of the child." Courts will not restrict or cut off another parent from having physical or legal custody of the child simply because:
One parent makes more money than the other;
One parent has a nicer house or can buy more things for the child;
One parent is bad with money or is on financial assistance;
The child does not want to spend time with the other parent.
A court is tasked with making its own independent determination as to what the best interest of the child is in any given circumstance. Even where the parents agree as to what is in the child's best interest, a court is free to disregard this and make its own determination (so long as it can point to facts supporting its decision). Although it is not obligated to do so, a court can consult with professionals and/or appoint a guardian ad litem to help the court determine the child's best interests.
Is There Any Way to Get "Sole Custody"?
Aside from showing that the other parent is unable to make positive decisions when it comes to the care and control of the child and that the other parent is engaging in abusive behavior toward the child, obtaining sole legal and physical custody is not likely to occur. However, there are some solutions one or both parties can adopt that can approximate sole custody:
A Negotiated Parenting Plan
Courts like when parents work cooperatively to decide what is in the best interest of their child. In most cases parents can enter into a parenting plan that approximates a sole custody arrangement and have the court adopt this plan so long as they have good, articulable reasons for doing so. In other words, if the parents create a parenting time agreement that gives one parent significantly more custody rights than the other but the parties can articulate why this agreement is in the best interest of the child. A court is still free to disregard a parenting plan even if both parents agreed to it, but so long as the proposed plan does not deviate too far from court guidelines, a court will likely accept the plan.
If parents opt for this route, the parent who stands to benefit under the proposed plan might wish to include a "poison pill" provision in the plan that discourages the other parent from attempting to modify the plan. Because courts generally favor custody arrangements where both parents are able to exercise physical and legal custody over the child, the parent receiving less custody under an agreed plan would usually be able to file a successful motion to modify the agreed plan at a later date. A "poison pill" provision is simply some negative consequence that operates if one parent attempts to modify the plan.
Dependency Court
The purpose of dependency courts (which exist in every Florida county) is to remove children from parents who are unfit to care for them. Child Protective Services is often involved in dependency court cases. Dependency court operates parallel to a custody case, but the decisions made in a dependency court can supersede those made in the custody case.
Parents should think very carefully about whether to open a dependency court case in order to attempt to get sole custody over their child. These cases can move very quickly and even the parent who receives full custody can be required to cooperate with services provided by Child Protective Services. Not only this, but parents can request a free attorney in a dependency case: thus, a parent who may not have been able to obtain legal counsel previously would have access to such counsel in a dependency court case.
Modifying an Order for Sole Custody
Where a court has previously entered or approved a plan providing for sole custody, the disadvantaged spouse is often able to file a motion with the court and ask the court to modify this order. This is true even if the parties previously agreed to a parenting plan that mimicked a sole custody arrangement. This is because courts will most often return to the basic proposition that a child needs both parents to be active in its life in order to mature and develop properly.
If the other parent is seeking to modify a court's prior orders that gave you sole or near-sole custody and you wish to resist such a motion, you face an uphill battle. Even with legal assistance from an experienced family lawyer, the chances of your efforts succeeding are not great. Some things you may wish to try include:
If the child is seeing a therapist because of past actions of the other parent, speak with the therapist regarding his or her opinion of contact with the child. If the therapist believes such contact would be harmful to the child, ask the therapist to prepare a report stating as much and/or appear and testify at the hearing on the motion;
Focus your efforts on discovering evidence of behavior that is detrimental to a child. In custody disputes one or both parents have a tendency to try to paint the other parent as a "bad" parent. These efforts are rarely successful unless the evidence is such that it would be harmful to a child to be around such behavior. Drugs, drunk driving, child abuse, sexual misconduct, and violent criminal activity are types of crimes and bad behavior that may give a court pause before deciding whether to allow contact between the other parent and the child. You must support these allegations with evidence or testimony in order for them to have much effect on the court: simply stating you heard a rumor that the other parent was arrested for domestic battery, for instance, will likely carry little weight with the court.
Be prepared to address alternative arrangements if the court suggests these. Remember a court can order visitation without overnight visits and/or supervised visitation in lieu of completely cutting off the other parent from the child. Be prepared to discuss these alternative measures with the court and your reasons for either agreeing with them or opposing them.
Conclusion
Custody can refer to either physical custody (whom a child lives with) or legal custody (who can make decisions on the child's behalf). Courts in Florida generally assume that a child needs the influence and presence of both of his or her parents in order to fully grow and mature. While it is possible to obtain sole custody over a child, it is difficult to do. A court must usually find that there is something about the other parent that makes contact with that parent and/or allowing that parent to participate in making decisions for the child detrimental to the child's health and wellbeing. While parents may be able to negotiate a parenting plan that allows one parent to have something akin to sole custody, these agreements can usually be later modified by either parent.