Divorce Law in Florida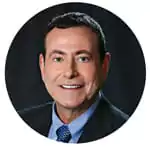 Author's note from Attorney Howard Iken: Divorce laws in Florida cover a range of issues. Key decisions include parenting arrangements, division of assets and debts, alimony, and child support. Parenting plans are required, and the best interests of the children are prioritized. Assets and debts acquired during the marriage are divided based on equitable distribution. Alimony can be a contentious issue and may involve ongoing financial support. Child support is typically required, with predefined amounts. Other issues include property division, domestic violence protection, child relocation, and more. It's important to consult a knowledgeable Florida divorce attorney for guidance.
Introduction
A Florida divorce case ends up with a court order dissolving the marriage, dividing the assets, and requiring a plan for the kids. But once a divorce is filed, hundreds of issues must be settled or decided upon. Marriage and kids are a complicated combination and untangling the life of two adults becomes an extremely complex issue. There is an entire statute that deals with divorce, known to attorneys as Chapter 61. While Chapter 61 attempts to lay out the guidelines for Florida divorce law – it would be impossible to cover every potential situation. That is why we also have a system of tracking past court decisions as a way of guiding future decisions. That process is called common law, or case law. A good Florida divorce attorney always consults past case decisions before any important hearing.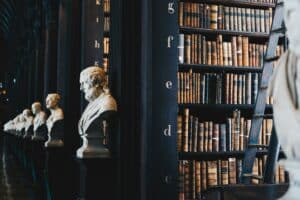 Request a Free Consultation
Some of the major decisions to be made by a divorce court:
Parenting
This category covers everything about the kids. In Florida a document known as a parenting plan must exist by the time final judgment rolls around. It could be created by agreement or imposed by a decision of the court. A parenting plan is a long, comprehensive plan that lays out where the kids sleep, where they eat, where they go to school, holidays, travel, religion, medical, etc, etc. Florida divorce law has a special place for children and judges always consider the best interests of the kids. If you have an active divorce case with children – you can be sure a large portion of the case will be devoted to deciding what is best for the children.
Division of Assets and Debts:
The second biggest issue is how to divide assets and debts. The starting point for assets and debts: anything created during the marriage is divided and anything created before the marriage is not divided. But then we tinker with that basic starting point to try to bring "fairness" to the end result. Florida divorce law uses a system called equitable distribution. That system incorporates many different exceptions to the basic starting point. For example, if a spouse used a large amount of money that existed before the marriage to buy a house during the marriage – that spouse can possibly claim a larger share of the marital home. Division of debts is tricky and must incorporate creativity. And a universal rule is that larger amounts of money create more fighting.
Alimony
Alimony is a very emotional subject because it creates obligations and privileges that last far beyond the end of the marriage. We have situations where the alimony fight overshadows all other issues. Alimony is not just a male-to-female issue anymore. Now, more than ever, men are seeking alimony. And to make it even more complex, there is an alimony reform law hanging in the air. If the marriage is fairly long-term, and the spouses earn dramatically different incomes then alimony will be a big issue.
Child Support
Where kids go money follows. In other words, the parent that gets the kids most of the time will also receive monthly support from the other spouse. Some say child support is inevitable, others say it is black and white. We don't agree with that statement but it is true that every case with children will have child support as a major issue. The Florida divorce law absolutely requires child support in most situations. And there is a predefined table of child support amounts. If you have a parenting case you also will have a child support case.
All Other Issues
All other issues are a mouthful in a Florida divorce. because that one phrase encompasses hundreds of issues. A sample of "all other issues" :
Who gets the vehicles?
Which spouse lives in the house during the case?
How will we operate the family business?
Who gets the animals?
How will we protect a spouse from domestic violence?
Can the children be relocated?
What medical procedure will the children receive?
Which church will we use?
Who pays the bills during the case?
This list can go on and on. In a marriage that has lasted a dozen years or more, there is an impossible entanglement of personal issues. The court must sort through those issues and decide how each spouse will live as a single adult. Kids add even more complications.
The process of divorce in Florida seems like a cookie-cutter, predictable process. But the sheer amount of complications makes the practice of divorce law a specialty. Attorneys who practice in divorce and custody are a special group. They must balance the law, the desires of their clients, and the safety of the children. As if this was not complex enough, there are hundreds of courts in the state, each with different-minded judges that all seem to rule differently.
Your Game Plan for a Florida Divorce
Learn everything you can about divorce and custody. Look around our website and read everything available. Gain the maximum amount of knowledge so you can control your own life and make critical decisions.
Call us today for a free consultation with one of our dedicated divorce and custody attorneys at 800-469-3486