Experienced, Aggressive Tampa Attorneys Ready to Fight For You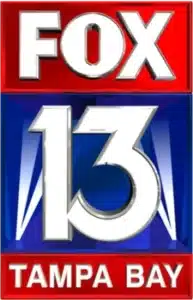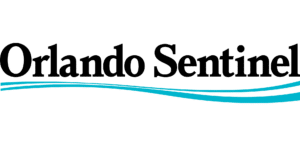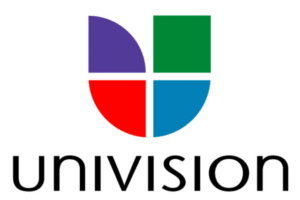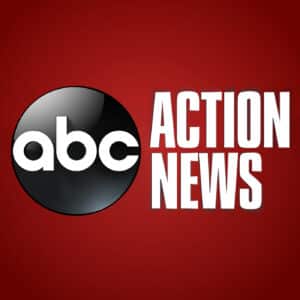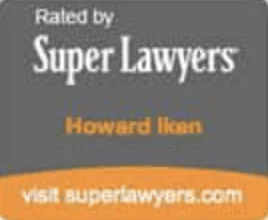 Hiring an Experienced Tampa Criminal Defense Attorney
Individuals who reside in Florida and have been accused of a criminal offense should immediately start looking for a locally based criminal defense attorney. After all, it is one of your rights, and it is important to have someone right by your side to protect those rights regardless of whether or not you are charged and or convicted. It is in your best interest to have someone available as soon as possible, but it is also important to take care and use caution when you make your selection.
We've put together some suggestions to use in order to help you find a good criminal defense attorney who can be the best fit for your needs. Floridians have quite a large selection of attorneys, so it is a good idea to do a little homework before making your choice.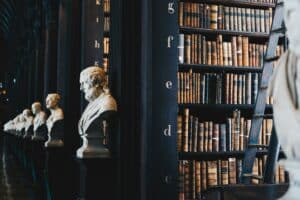 Request a Free Consultation
The first thing to keep in mind is that you need an actual criminal defense attorney, not just a lawyer that a friend or neighbor knows and recommends. It's also not a good idea to do the blindfolded point your finger at a telephone book listing choice. An actual criminal defense attorney will focus their practice on that type of defense, and are usually familiar with the prosecutors involved, which can be advantageous.
Once you think you may have located an attorney that will work well, find out if he or she specializes in the type of defense that you need. Make sure that they are willing to spend time learning about your case and your defense.
In some situations it is possible that any type of criminal defense attorney will work, but you may need to decide what type of qualities will work best for you. Would you prefer to work with a young lawyer who is less experienced, but is energetic and willing to make up for that shortfall with hard work? Or will you feel better finding a more experienced lawyer with a well-known reputation and credentials?
Check into their membership in any legal organizations to get an idea of their interest in that type of defense specialty. You can also find out if he or she ever held an office in a legal organization as an indication of the attitude his or her colleagues have about them.
It is critical for anyone in Florida who is facing a criminal accusation to obtain a well-qualified criminal defense attorney as soon as possible, to work with you every step of the way and help protect your rights.
Disorderly Conduct and Obstruction of Justice
With increased attention on police tactics and training and its relation to the numerous cases of police involved shootings and jail deaths which have gripped the media since the death of Michael Brown in Ferguson, it is apt to remind the public about some commonplace crimes that may be used to arrest and even prosecute those who are either uncooperative with police or who take certain other actions against the police. The most common of those offenses are disorderly conduct, obstruction of justice and/or resisting arrest.
People are often not aware that they may be arrested by merely asking questions to officers who are arresting someone else and even filming the police as well. If one wishes to confront an officer, especially during an investigation or arrest, the best advice is to attempt to observe and gather from a distance, as much information about the incident as possible. After getting as much as you can from there, try to obtain the name of the officer or the number of his or her squad car. Be very aware to not interfere. Do not put yourself between an officer and a suspect under arrest. As mentioned, people may be arrested for "disorderly conduct," "obstruction," or "resisting arrest without violence" for merely asking questions directed to law enforcement about why the officers may be arresting their friends or loved ones.
Obstruction Generally
Obstruction of justice can take many forms and casts a wide net of offenses. Under Chapter 843 of the Florida Statutes Obstruction can be any of the following:
Resisting officer with violence to his or her person.
Resisting officer without violence to his or her person.
Unlawful possession of a concealed handcuff key.
Depriving officer of means of protection or communication.
Obstruction by disguised person.
Refusing to assist prison officers in arresting escaped convicts.
Resisting timber agent.
Neglect or refusal to aid peace officers.
Falsely personating officer, etc.
Prohibited use of certain lights; penalty.
Unlawful use of police badges or other indicia of authority.
Criminal actions under color of law or through use of simulated legal process.
Escape through voluntary action of officer.
Escape by negligence of officer.
Conveying tools into jail to aid escape; forcible rescue.
Aiding escape.
Aiding escape of juvenile inmates of correctional institutions.
Compounding felony.
Failure of defendant on bail to appear.
Unlawful to install or transport radio equipment using assigned frequency of state or law enforcement officers; definitions; exceptions; penalties.
Unauthorized transmissions to and interference with governmental and associated radio frequencies prohibited; penalties; exceptions.
Unlawful use of police communications; enhanced penalties.
Publishing name and address of law enforcement officer.
Boats; fleeing or attempting to elude a law enforcement officer.
Offenses against police dogs, fire dogs, SAR dogs, or police horses.
Harassment of participant of neighborhood crime watch program prohibited; penalty; definitions.
Disorderly Conduct
Chapter 877 of the Florida Statutes outlines the very broad and vague crime of "Disorderly Conduct" also known as a "breach of the peace" crime. These laws attempt to prohibit public acts that "corrupt public morals," violate standards of public decency, or affect the peace and quiet of other people. The most common examples of disorderly conduct charges include public arguments, public intoxication, and non-violent encounters with police.
Florida disorderly conduct laws also allow the prosecution of individuals who take part in public fights or brawls. While normally a minor misdemeanor, disorderly conduct involving an "affray" or a fight, may be charged more seriously. In general, Florida prosecutes a breach of the peace or disorderly conduct as a second degree misdemeanor. That means the defendant may receive a sentence for a term of imprisonment lasting up to sixty days. The state may also impose a fine in an amount up to $500.
If a person assists in starting or instigating a riot, essentially a large enough brawl or wanton destruction of property, then they may be charged with a felony disorderly conduct charge. A public fight charged as a first degree misdemeanor or a riot charged as a third degree felony will likely result in a more severe penalty. A first degree misdemeanor can result in a term of imprisonment for up to one year.
Common Examples of Disorderly Conduct Crimes
Inciting a Riot
Disturbance of the Peace
Loitering in Certain Areas
Fighting or Physical Altercations
Obstructing Traffic
Use of Extremely Obscene or Abusive Language
Loud or Unreasonable Noise
Resisting Arrest
Chapter 843.02 of the Florida Statutes outlines the charge of resisting an officer without violence. More recently, the case of Sandra Bland's encounter with a Texas police officer that resulted in an arrest, having been stopped for a missing tail light, is an example of how a simple encounter can turn into a charge very quickly. In Bland's case, the end result of her being arrested and put in jail was her death. Though not usually as grave, resisting an arrest may lead to some serious consequences.
Defining Resisting
Oftentimes a misdemeanor resisting without violence is simply a failure to obey the lawful command of a police officer. Most of us think of lying to the police as the most common form of resisting, where as a physical altercation, though less common, is what many of us think of as resisting arrest. Though it may sound strange, sometimes it's perfectly legal to lie to the police, and sometimes it's a crime.
One clear example is from the 1998 case of Burdess v. State 724 So.2d 604 (1998). In that case the defendant was convicted of resisting an officer without violence because he gave a fake name to the police. However, the court found that the false information did not use up any additional officer's time in any way because the information wasn't used before it was corrected. Therefore, the appeals court threw out the conviction.
The jury instruction for Resisting an Officer Without Violence mandates that the state prove three (3) elements must each be proven beyond every reasonable doubt:
1) The Defendant resisted/obstructed/opposed the victim
2) At the time, the victim was engaged in the execution of legal process or the lawful execution of a legal duty, and
3) At the time the victim was an officer.
If the charge is a felony Resisting an Officer With Violence, section 2) and 3) remain the same, but section 1) changes as follows:
1) Defendant knowingly and willfully resisted/obstructed/opposed victim by [offering to do him violence][doing violence to him].
Legal Duty
The first and third parts of the instruction may seem obvious, but the second element is crucial to getting a conviction. The question is always to be asked, was the officer doing his legal duty and doing it lawfully? In order for a law enforcement officer to arrest someone for disorderly conduct or resisting arrest without violence, which is sometimes referred to as "obstruction of justice," the officer must be engaged in a lawful duty and must have reasonable suspicion that the person arrested after "asking questions" had committed, was committing, or was in the process of committing a crime.
Whether the officer was engaged in a lawful duty depends on whether the officer had a reasonable suspicion the person had committed, was committing, or was about to commit the act of disorderly conduct when the officer ordered the person to do a certain act, e.g. leave or, in the sit on the ground. A.T. v. State, 93 So. 3d 1159, 1160 (Fla. 4th DCA 2012). An officer must also comply with the legal regulations on the use of force. Keep in mind that these regulations are usually made to protect officers, even if the behavior is seemingly disproportionate. If the actions of the officer vary too far from accept or authorized actions, they may be unable to defend that the officer was doing his/her legal duty lawfully.
Whether we like it or not, we will all likely deal with a police officer. Normally these interactions are without incident. However, when there is disagreement between and officer and a suspect, or a simple misunderstanding, the stress of a police officer's work as well as the annoyance or frustration that dealing with them seemingly unjustifiably can collide to make the interactions between the police and members of the public more dangerous than they need be. The statutes protecting police officers from unruly suspects or those that get unreasonably irritated are many, and every member of the public should remember that the best advice when dealing with police is to cooperate. If you believe that you were arrested and charged with one of the discussed crimes without good reason, contact an Ayo and Iken attorney and speak with them immediately.