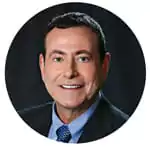 Author's note from Attorney Howard Iken: The mortgage industry collapse and slow economic recovery have led to widespread foreclosures. Bankruptcy offers options to protect homes, either through Chapter 7 or Chapter 13. Chapter 7 discharges certain debts, reducing monthly obligations. Chapter 13 allows catching up on mortgage payments over time. It's important to consult with experienced attorneys quickly to assess the best strategy for avoiding foreclosure.
Introduction
The mortgage industry collapse combined with a slow economic recovery has left many people facing foreclosure. People who had never made a single late payment on a credit card account let alone missed a mortgage payment found that they were suddenly buried in negative equity and unable to make their mortgage payment because of unfavorable adjustable rates, job loss or other factors.
If you are behind on your mortgage and facing possible foreclosure, you are in good company. Despite a slight improvement in the housing market nationally, Florida remains hard hit by the housing market collapse. Approximately, one in every 317 housing units in the U.S. was subject to a foreclosure filing in March of 2013, which is more than twice as high as the foreclosure rate nationally.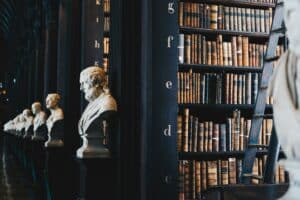 Request a Free Consultation
Bankruptcy Strategy to Save Your Home
Although receiving a notice of foreclosure is a scary prospect for families that may count their family home as their most valuable asset, bankruptcy can provide a number of options for protecting your home. Even if you have equity in your home, you may protect a substantial amount of equity by using the bankruptcy exemption for a family home. This means that if you qualify for Chapter 7 under the financial means test, you may be able to discharge credit card debts, creditor judgments, personal injury lawsuit judgments (except for DUI-related cases), unpaid hospital bills, and other forms of unsecured debt.
This strategy can allow you to ease your total monthly debt obligation so that you have more available funds to pay your mortgage and cover necessary living expenses.
A Chapter 7 bankruptcy also may free up financial resources by eliminating wage garnishments filed by judgment creditors and protecting your assets and bank accounts from being depleted by levies and property seizures. However, some forms of unsecured obligations are not dischargeable, which may include some taxes, child support, alimony, DUI personal injury settlements/judgments, fines by government entities, and other types of obligation, but an experienced Florida bankruptcy attorney can advise you regarding whether your debts qualify for discharge.
There are certain situations where a Chapter 13 repayment plan may provide a better option for protecting your home from foreclosure, such as:
Possessing too much equity in your home
Inability to qualify for Chapter 7 under the means test
Exposure of other non-exempt assets to bankruptcy liquidation
Insufficient time since a previous Chapter 7 discharge
In these situations, you may be able to pay past due payments toward your home over a three or five-year repayment plan. While the current monthly mortgage payments must be maintained along with a trustee payment that covers secured obligations, non-dischargeable unsecured debts (e.g. child support, etc.), and some portion toward unsecured ordinary debts, you may be able to use Chapter 13 to get your mortgage current and protect your home from a foreclosure sale.
Our experienced Florida bankruptcy attorneys offer a free consultation so that we can evaluate your situation and advise you regarding the best strategy to protect your home from foreclosure. Even if a foreclosure sale has been scheduled, we may still be able to help, but time is of the essence.