Experienced, Aggressive Tampa Attorneys Ready to Fight For You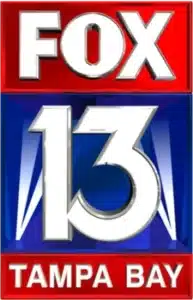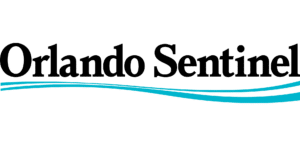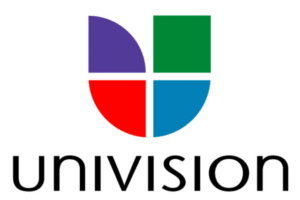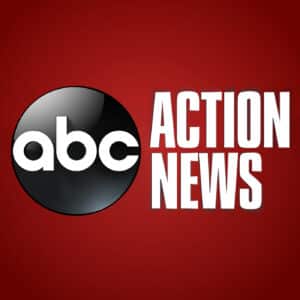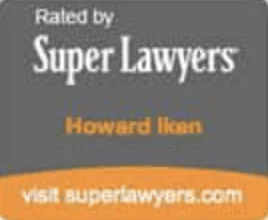 \
Ayo and Iken PLC has an experienced team of Tampa divorce lawyers ready to serve you. Between our various divorce attorneys in Tampa, we have many years of experience filing and defending family law cases.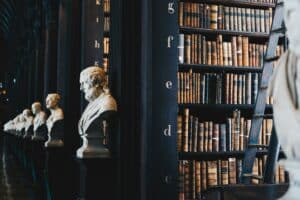 Request a Free Consultation
As you can tell from our various websites, we believe that Knowledge is power. You will find hundreds of pages of divorce, custody, alimony, and support information that you can use to help you with your case.
In our Tampa office, we use a team approach that:
Allows you to select from a variety of different Tampa divorce attorneys
Gives you the advantage of drawing upon the knowledge of multiple people
Provides representation in related areas of law – so you can get help all in one place
Free Consultations with our Divorce Attorneys
Hiring a divorce attorney is the most stressful time of your life
You may be thinking of getting a divorce, modifying your divorce judgment, or enforcing your judgment. We can honestly say the next few months will not be the best time in your life. But we can make a difference for you. Your bad situation may become better if you hire the best divorce attorneys for your situation. We can help.
Our goal is to make the experience better. We offer more information. We have a dedicated team of divorce attorneys.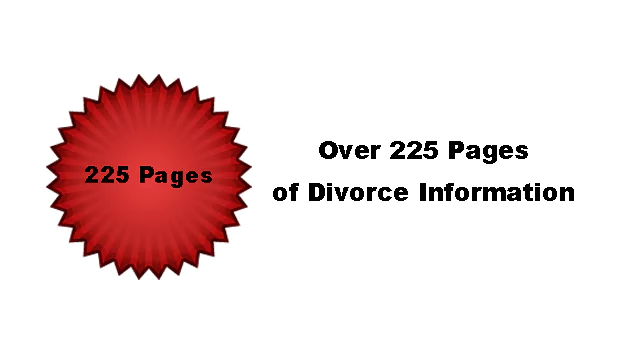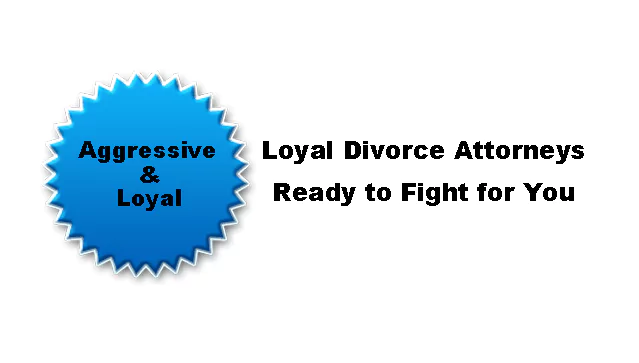 Why You Need an Ayo and Iken Divorce Attorney
Divorce is rarely simple or easy; most Tampa divorces involve some level of property division, and child custody issues when there are children involved. These issues almost always benefit from having an experienced divorce attorney by your side—someone with the knowledge and skills to watch out for you and your future. If significant assets, debts or other complex issues are involved, it is even more important to have an Ayo and Iken divorce attorney on your case from the very beginning. The decisions which are made during this time can have an impact on your future which could last years—or even decades.
Your Ayo and Iken attorney will have the necessary resources to secure any specialists necessary during your divorce, including forensic accountants when there may be hidden assets or professional appraisers. Whether there are disputed or particularly complex facts surrounding your divorce, or whether your divorce is fairly "normal," having a skilled divorce professional with the drive, dedication and expertise to handle your divorce can make a huge difference in the outcome.
Divorce Facts
In 2010 the Miami New Times ran the headlines "Florida Cities Dominate List of Divorce Capitols." The statistics came from The Daily Beast—a list compiling the 50 cities with the worst divorce rates. Four of the top ten cities were in the state of Florida, with seven additional Florida cities—including Tampa—making the top 50. Three years later, another report of the five American cities with the highest rate of divorce included Miami, at number 3 and Tampa at number 2. From studies like these, it would seem those living in the Sunshine State might be more likely to end up in a divorce than others in the U.S.
Who Gets Divorced?
While the old adage says that money doesn't buy happiness, research shows money can help keep a marriage together. According to data from a five-year survey done by the U.S. Census Bureau, money was a major deciding factor in whether a couple would divorce or stay together. Physicians, surgeons, chemical engineers, scientist, and actuaries had the lowest rate of divorce, and those with jobs which provided an annual salary of $97,000 per year or more had the lowest divorce rate, at 17 percent. Divorce rates were found to be considerably higher among the unemployed than working Americans, and among those with jobs, those making considerably less money had divorce rates as high as 52 percent.
Florida Grounds for Divorce
Prior to filing your Petition for Dissolution of Marriage in the state of Florida, your attorney will ensure the Circuit Court has jurisdiction over your case. In other words, you must meet the Florida residency requirements in order to be allowed to continue with your divorce in the state. Under those requirements, either you or your spouse must have resided in the state of Florida a minimum of six months prior to filing for divorce. Most commonly, you will file in the county where you live, although there are certain exceptions. Our legal team will be able to give you further information regarding residency requirements should you have questions.
Every state, including Florida, now offers no-fault divorce, which allows couples to claim "irreconcilable differences," rather than stating a specific reason for the divorce. Under Florida law, a mental illness on the part of one spouse, which has lasted at least three years or longer, is considered grounds for divorce, although two mental health experts must state there is no possibility of recovery or cure. Since asserting your marriage is over is sufficient, few people will use the specific "grounds" for divorce allowed in the state of Florida. In some specific cases, if a spouse committed adultery and dissipated marital assets as a result of that adultery, then it could potentially be advantageous to state adultery as the grounds for divorce, particularly when the judge is determining whether to award spousal support and how to split marital assets.
Uncontested vs Contested
There are basically two types of divorce—those which are contested, and those which are uncontested. Since an uncontested divorce depends on the spouses agreeing to absolutely everything, contested divorces are much more common in our society. Most often couples will disagree about at least one aspect of their divorce, whether it is the equitable division of assets and debts, a fair amount for alimony or child support, or the custody details of the children. Uncontested divorces are most common when there are no children involved, the marriage has been of a relatively short duration, and there are few assets or debts to divide.
Process of Divorce
Your divorce will begin with a Petition for Dissolution. The purpose of the Petition for Dissolution is both to notify your spouse and the court that you are seeking a divorce, as well as to set forth your requests as far as asset division, spousal support and child custody. Once you have your spouse served with the Petition or you are served with a Petition, there are only 20 days allowed for the filing of a response. Should a response not be filed within that window of time, the court may grant the person who filed the Petition everything he or she has requested.
After the response to the Petition is filed, both sides will receive information from the other, known as discovery, and both parties will be required to complete a financial affidavit. There may also be interrogatories and depositions, and if no settlement can be reached between the parties, the case will go before a judge, who will make determinations on such things as asset division, child custody and spousal support. In some cases, the judge may require the parties to go to divorce mediation.
Division of Assets and Liabilities
The state of Florida operates under the rule of equitable distribution, rather than community property—under community property, all income, assets, and debts are divided 50/50, while under equitable distribution, many factors are taken into consideration prior to splitting up the marital assets. This means that while the split may be "equitable," it may not be split down the middle. The court will look at the earning contributions of both spouses, factoring in the value associated with a spouse who stayed home to raise children or be a homemaker, possibly giving up education and a career of their own to do so.
Spousal Support
Those who believe they either need—or are entitled to—financial assistance from their spouse following the divorce can request spousal support, also known as alimony. There are a variety of situations in which alimony is appropriate, although Florida is one of the few states remaining which award permanent alimony. The state of Florida has several types of alimony which can be awarded, including:
Permanent alimony may be considered appropriate for the spouse in a long-term marriage who has not worked—or worked very little—during the entire marriage. Spouses in marriages of longer than 17 years are more likely to be awarded permanent alimony.
The second type of alimony is known as rehabilitative alimony and is often awarded in marriages of medium duration (7-17 years). This type of alimony is intended to help one spouse acquire necessary education, training or work experience.
When permanent alimony is not considered appropriate, durational alimony may be awarded. The goal of Florida durational alimony is to provide one spouse with financial assistance for a specific length of time following a marriage of short or medium duration.
Short-term alimony, not to exceed twenty-four months, may be awarded to one spouse as a means of easing the transition between married and single life. This type of alimony is known—appropriately—as "bridge-the-gap" alimony.
Temporary alimony is just that—a temporary financial award which is meant to cover the spouse's needs from the time the Petition for Divorce is filed until a Final Judgment is reached.
In some cases, judges may use lump-sum alimony in order to equalize asset distribution.
Gay Marriage and Divorce
Although same-sex marriage is now legal across the nation, it is still in its infancy, leaving judges with little guidance on how to approach same-sex divorce cases, as they must interpret laws written for heterosexual couples. There are unique challenges facing same-sex couples going through a divorce, particularly surrounding spousal support, as support is generally based on the amount of time the couple has been married, as well as the marital lifestyle. A same-sex couple may have been together for decades—or married in another state which allowed same-sex marriages long before the state of Florida did—yet under Florida law, they have only been married for a short period of time. Having a Tampa family law attorney who can interpret the state's laws correctly is imperative during a same-sex divorce to ensure all parties are treated fairly.
Types of Child Custody
Once known as "custody," Florida now prefers to use the term "parental responsibility," which covers co-parenting issues. Florida courts, like most all courts, will rule according to what is in the best interests of the child or children. The parent with legal custody is allowed to make disciplinary, medical, educational and religious decisions for the children, and the children will primarily live with the parent who has physical custody. One parent may have sole physical custody, while both have legal custody and the parent without physical custody has visitation. Or one parent may have both sole physical and legal custody. In some cases, parents will have shared legal and physical custody, with the children spending approximately the same amount of time with each parent, and both parents making legal decisions.
Parenting Plans
In the end, a parenting plan and a custody agreement have many things in common; a parenting plan is a binding, legal document created by the parents or the court (by default) which governs the relationship between the parents as that relationship pertains to the decisions which must be made regarding the child. Florida statute 61.13 (2)(b) details what must be included in a parenting plan. In most cases, you and your child's other parent will work together to create a parenting plan. Should you simply be unable to agree with one another on a workable plan, the court will create one for you, and it is likely that neither of you will be happy with the resulting plan. This means it is definitely in the best interests of both parents to put aside your differences and work out a plan that will be acceptable to all.
Modification of Existing Child Custody Plan
If circumstances have significantly changed since your custody and parenting plan was put into place, you can file a petition with the court to make those changes. The judge will hold a hearing to decide whether the living situation warrants revisiting the original parenting plan, but will only approve a change if it is in the best interests of the child.
Why You May Need an Ayo and Iken Family Lawyer
Life seldom goes smoothly 100 percent of the time, and when family issues arise, having an experienced family attorney to help you navigate the legalities of the situation can make all the difference. Family lawyers typically deal with divorce, child custody, child support, spousal support, modifications of spousal support, custody or child support, pre-and post-nuptial agreements, the establishment of paternity, adoptions, restraining orders and issues related to domestic violence.
Adoption
Florida adoption laws can be complex and challenging, requiring the dedication of an experienced Ayo and Iken attorney. Prospective adoptive parents may need assistance with international, special-needs, minority, same-sex, second parent, stepparent, relative, interstate, domestic and contested adoption issues, and the process will go much more smoothly when you have a knowledgeable adoption attorney in your corner. In fact, all family law issues will almost certainly have a more favorable outcome when you have an experienced family law attorney by your side.
Tampa City Information
With a population edging toward 400,000, Tampa, Florida has an enormous variety of attractions, including Busch Gardens, the Florida Aquarium, and the Tampa Bay Buccaneers. The wide array of white, sandy beaches surrounding breathtaking ocean views allow visitors and residents to engage in boating activities, sport fishing, jet skiing and parasailing. The museums in the area include the Gulf Coast World of Science, The Pioneer Florida Museum, The Yulee Sugar Mill Ruins, and the Salvador Dali Museum, and live theater and family-friendly parks in the area abound. Tampa is a thriving, multi-cultural city, known for its bright, sunny days and calm breezes and the variety of Tampa nightlife scenes will delight even the most dedicated homebody.