Experienced, Aggressive Fort Lauderdale Divorce Attorneys Ready to Fight For You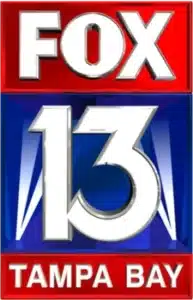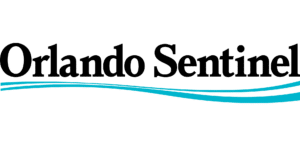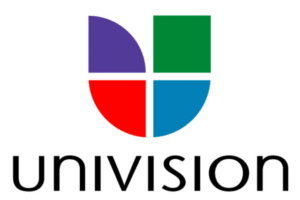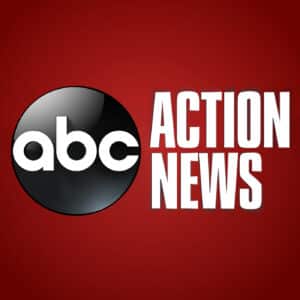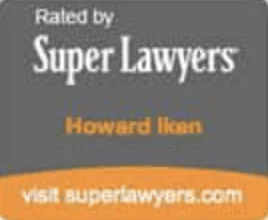 In the South Florida area, Ayo and Iken has an experienced team of lawyers ready to move your case forward. Our team understands that clients do not retain us to come in second place. By retaining us you gain access to one of the largest family law firms in the state of Florida. We will put our many combined years of experience to work for you immediately.
In our South Florida office, we use a team approach that: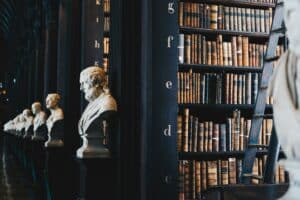 Request a Free Consultation
Ensures your attorney has the backing of the entire Ayo & Iken team
Gives you the advantage of having input from a group of experienced family law attorneys
Offers their legal team training to stay on the cutting edge of legal practice.
Can rise to any level of competition needed to prevail in your case
Free Consultations with our Divorce Attorneys
Hiring a divorce attorney is the most stressful time of your life
You may be thinking of getting a divorce, modifying your divorce judgment, or enforcing your judgment. We can honestly say the next few months will not be the best time in your life. But we can make a difference for you. Your bad situation may become better if you hire the best divorce attorneys for your situation. We can help.
Our goal is to make the experience better. We offer more information. We have a dedicated team of divorce attorneys.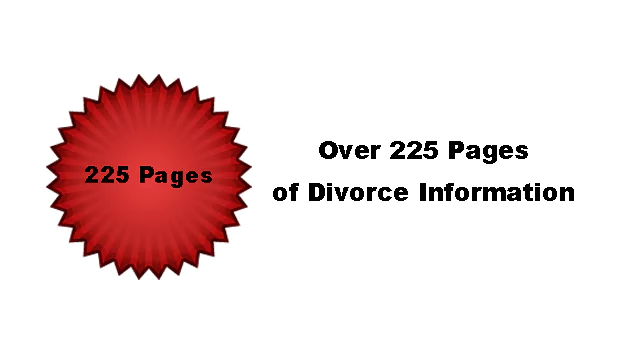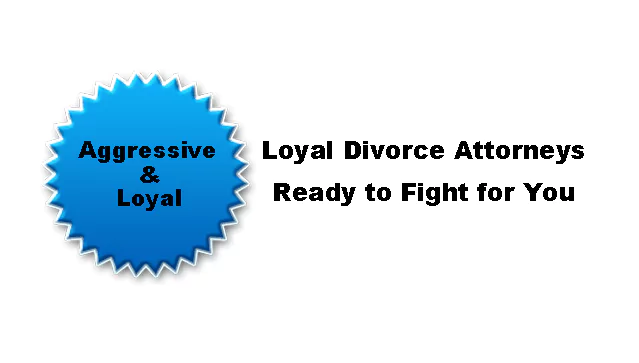 Why You Need an Ayo & Iken Attorney
Those facing a divorce may be feeling many emotions—anxiety, stress, apprehension, or perhaps a healthy dose of relief if the marriage has been rocky for a while. It can be extremely daunting to face the prospect of divorce—after all, even an uncontested divorce can take months to complete, while a contested divorce can drag out for more than a year. So, you are looking at a significant amount of time during which your life is likely to be in serious upheaval. Having a knowledgeable, compassionate Ayo & Iken Fort Lauderdale divorce attorney by your side during these difficult months can make a huge difference, not only in your emotional state during the divorce but in the outcome of the divorce which can follow you for decades.
It is normal that you may have times during your divorce when you want to simply give up and walk away. During those times, having a true advocate in your corner will make all the difference. You can take a little time away from the stressful situation, letting your Ayo & Iken divorce attorney continue to fight on your behalf. Our experienced attorneys have any number of resources at your disposal—resources which will ensure your divorce is handled professionally. Should you believe your spouse is hiding assets, or if you are looking at a high net worth divorce, your attorney will have forensic accountants at the ready, helping ensure your divorce settlement is fair and equitable.
Perhaps you have concerns about child custody or spousal support. Your Ayo & Iken attorney is well-acquainted with all the Florida divorce and custody laws and will fight for the very best outcome on your behalf. A divorce is not something you should ever attempt to go through on your own, rather speak to a dedicated Ayo & Iken attorney as soon as possible for a brighter future.
Fort Lauderdale City Information
Fort Lauderdale has Major William Lauderdale to thank for its name; Lauderdale led Tennessee volunteers south, along Florida's east coast, to capture Seminole agricultural lands and battle the Seminole Indian warriors. While control of the area changed between Spain, England, the U.S. and the Confederate States of America, the area remained largely undeveloped until the 20th century. The first settlement in the area was the site of a Second Seminole War massacre, an event which caused the first settlement to be abandoned and set back development by five decades.
Three forts were eventually constructed, the first at the New River fork, the second at Tarpon Bend, and the last on the beach at the site of Bahia Mar (none of which survive today). Fort Lauderdale's 36 square miles was eventually incorporated in 1911, with an approximate population of 176,000. Fort Lauderdale is now one of the ten largest cities in the state of Florida, living up to its designation as the "Venice of America." Today, Fort Lauderdale is a world-class international business center, supporting a diverse range of industries, including film and television production, high finance, technology, avionics, aerospace, real estate, insurance, and manufacturing.
With a semi-tropical climate (more than 3,000 hours of sunshine each year) and mild, year-round ocean breezes, Fort Lauderdale offers an outstanding quality of life. The world-famous Fort Lauderdale Beach offers relaxation, beauty, recreation, and enjoyment. The city's Riverwalk is the cornerstone of the city's cultural, science, arts and historic district, and Las Olas Blvd has gained acclaim across the globe as the center of fine dining, fashion, and entertainment. Downtown Fort Lauderdale hosts Florida Atlantic University, the Broward County Main Library, Broward Community College and Florida International University. Fort Lauderdale is about 23 miles north of Miami, and 42 miles south of Palm Beach, and is currently the eighth largest city in Florida.
Divorce in Fort Lauderdale
According to the Florida Times-Union, Florida had the dubious honor of having the third-highest divorce rate in the nation, making it one of the most "stressed" states. The news is not so bad for Fort Lauderdale in particular, as Road Snacks rated the city number 76 in the Sunshine State for divorce rates, at 14.8 percent. In case you are wondering, South Pasadena took top honors with a divorce rate of 22.3 percent.
Who Gets Divorced?
Most of us have heard that half of all marriages end in divorce. The National Survey of Family Growth found this is not exactly true—as it turns out, the divorce rates in the United States have actually been decreasing, rather than increasing. Around 1980, divorce rates peaked at 40 percent, and have been steadily declining since that time. The same survey found that the probability of a first marriage lasting at least a decade was 68 percent for women and 70 percent for men. The probability those marriages would make it to the 20-year mark was 52 percent for women and 56 percent for men, so these numbers are a bit closer to the "half of all marriages end in divorce," but not quite.
The age at which people marry has an effect on whether you will get divorced—those who marry prior to the age of 25 are more likely to divorce than those who marry after that age. The National Survey of Family Growth meta-analysis found that the "magic" age for those who want to stay married appears to be between the ages of 28 and 32. Education also appears to have a significant bearing on the likelihood of divorce—those with a college degree are about 10 percent less likely to divorce. Women who completed a college degree have a divorce rate of 14.2 divorces per 1,000, while those who only completed some college had a divorce rate of 23 per 1,000.
Grounds for Divorce in the State of Florida
No-fault divorces were introduced in the 1970's as a method of achieving a more amicable divorce. When spouses were no longer forced to claim infidelity, abandonment, incarceration, bigamy, drug or alcohol abuse or mental cruelty, they no longer had to prove those things—a process that could often get very ugly. Florida offers only two grounds for divorce—no-fault or mental incapacitation of one spouse. Under no-fault, the spouse filing for the divorce must only cite irreconcilable differences, meaning there are disputes or differences which are so serious they have caused the total breakdown of the marriage.
If mental illness is claimed, the filing spouse must have a judge's decision from at least three years prior to the filing stating the spouse is mentally incapacitated. Because of this, filing under mental incapacitation grounds is unusual. No-fault divorces shorten the length of time it takes to obtain a divorce, plus asset division does not hinge on whether one spouse committed adultery (unless there was clear dissipation of assets as a result of the infidelity). Besides filing under no-fault or mental incapacitation, at least one of the spouses must have resided in the state of Florida for a minimum of six months.
Contested Divorce vs. Uncontested Divorce in Broward County
Wil your divorce be contested or uncontested? That depends on how many issues you and your spouse are in agreement with, including spousal support, child custody, and asset division. A handful of couples are in total agreement about their divorce—getting the divorce, dividing the assets, custody of the children and financial support from one spouse to the other. These absolutely uncontested divorces are rare, as there always seem to be at least one issue spouses do not agree on. In some cases, the spouses agree on absolutely nothing. This is a contested divorce; contested divorces tend to take significantly more time than uncontested divorces, as there will be many negotiations between the Fort Lauderdale divorce attorneys as they attempt to reach a final settlement. For a few couples, there will simply never be agreement, therefore a judge will end up making these big decisions. It is important to remember that when a judge makes the decisions, neither spouse might end up happy with the outcome.
How Your Divorce Will Proceed
The spouse filing for divorce will file a Petition for Dissolution which will then be served to the other spouse. Once the other spouse receives the Florida Petition for Dissolution, he or she has 20 days in which to file a response. If the receiving spouse fails to file a response within that 20 days, a Fort Lauderdale judge could give the filing spouse everything he or she has asked for. In other words, if the filing spouse asked for the marital home, primary custody of the children and $1000 a month in spousal support, and the other spouse failed to file a response to the Petition within the 20 days, then the filing spouse might be given all those things by the judge.
This is even if the outcome might be considerably different if a response were filed. Once a response is filed, discovery will commence, with attorneys requesting information regarding assets and finances from both parties. Depending on the level of assets in the marriage, there may be interrogatories and depositions. Your Fort Lauderdale attorney will work hard to negotiate an equitable settlement on your behalf, however if no settlement can be reached, the divorce will go to trial.
Dividing Your Assets During Your Divorce
Some states operate under community property laws while others, like Florida, operate under equitable distribution laws. In a community property state, assets are divided exactly down the middle in a 50/50 split. Assets will be split in half regardless of whether such a split is fair to either party. In an equitable distribution state, however, assets are split fairly, which may or may not be equal. In the state of Florida, it will first be determined which assets are marital assets and which are non-marital assets. In general, assets owned by either spouse prior to the marriage remain their sole and separate property (non-marital) unless those assets were commingled with marital assets.
So, if one spouse received an inheritance prior to the marriage, and this inheritance was kept in a separate bank account under only the inheriting spouse's name, then at the time of a divorce, that spouse would be entitled to all the inheritance. If, however, the money were placed in a joint bank account, it would then be considered a marital asset, to be split during the divorce. Even if it were left in a bank account under the one spouse's name, the interest could be considered a marital asset. Marital assets also include gifts from one spouse to another, so never assume that the diamond necklace given to you by your spouse on your last birthday is actually 100 percent yours.
Marital assets include real estate, jewelry, art, cars, businesses and business interests, intellectual property, retirement accounts, bank accounts, pets, household items, stock options and even accrued sick and vacation pay. Marital liabilities can include credit card debt, car loans, tax liens, home mortgages and loans from family members if the loan was taken out during the marriage. Once it is determined which assets are marital and which are non-marital, the judge will consider the contributions by each spouse to the marriage, how long the marriage has lasted, the current economic circumstances of each spouse, whether careers or educational opportunities were interrupted by one spouse to further the career or education of another and whether one spouse engaged in dissipation of assets.
Spousal Support in a Divorce
Florida is well-known for awarding permanent spousal support in some cases. A spouse who believes he or she is entitled to financial assistance from the other spouse can request that spousal support be awarded. In general, the only times permanent spousal support would be awarded is in a very long-term marriage (more than 17 years) or when one spouse gave up a career or educational opportunity to allow the other spouse to have those opportunities. Rehabilitative spousal support is most likely to be awarded in a marriage lasting 7-17 years and is intended to help the receiving spouse obtain job training or education which will allow him or her to acquire a financially rewarding job. Durational spousal support is financial assistance for a specified period of time, and short-term spousal support is awarded to one spouse to help him or her make the transition from married life to single life.
Gay Marriage and Divorce
Same-sex marriage is now legal across the nation however judges have little in the way of guidance so far as LGBT divorce. This means there may be vastly different outcomes, especially regarding spousal support and child custody from one same-sex divorce to another. It can be extremely helpful to have an experienced Fort Lauderdale divorce attorney by your side who will ensure you are treated fairly.
Types of Child Custody
Parental responsibility is the preferred term under Florida child custody laws. The state of Florida—like most all states—endeavors to choose a situation which is in the best interests of the child. There are two types of custody—legal and physical. Legal custody encompasses issues such as education, medical, religious and disciplinary decisions. In some cases, both parents will make those big decisions together, while the children will primarily reside with one parent, visiting the other. The parents must have a comprehensive parenting plan which details where the children live, when they visit the other parent (or if physical custody is split 50/50, the details of that), when and how pickups and drop-offs will occur, and how each holiday will be handled.
How an Ayo & Iken Attorney Can Help
Your Ayo & Iken Fort Lauderdale attorney will help you through the process from start to finish, ensuring you are not taken advantage of during your divorce, and that you receive an equitable marital settlement. Family law attorneys handle such issues as divorce, adoption, domestic violence matters, custody and child support, spousal support, the establishment of paternity and pre and post-nuptial agreements. It can truly make all the difference in the outcome of your divorce or other family law matter to have an experienced, knowledgeable Fort Lauderdale divorce attorney working on your behalf.