If you are considering filing for bankruptcy in the state of Florida, you will want to become familiar with the term "automatic stay." After you file for bankruptcy, an automatic stay will immediately stop lawsuits or actions filed against you and your property (with a few exceptions). This means creditors, collection agencies, and government entities will no longer be able to foreclose on your property, repossess your vehicle, evict you from your home, turn off your utilities, or harass you for non-payment of debts. You will also no longer be at risk of being found in contempt of failing to pay child support, having your wages garnished, or losing important unemployment benefits once the automatic stay is in place. As you can see, an automatic stay can be a powerful reason to file for bankruptcy. The following will provide more information about what an automatic stay can and cannot accomplish.
An automatic stay in your Florida bankruptcy can do the following:
Allow you to keep your utilities connected even if you are in arrears on the monthly bills. The automatic stay can help prevent disconnection of your water, gas, telephone, or electric service for a minimum of 20 days. Of course, being behind on your utility bills should not be the sole reason for filing bankruptcy, but if you happen to be in the midst of a cold winter and are about to lose your heat, or in the middle of the hottest summer on record and you are in danger of having your electricity turned off, the automatic stay can give you a little breathing room on your utility payments.
Prevent you from being evicted from your home if you are renting. Changes in bankruptcy laws have made it easier for landlords to proceed with evictions for non-payment, and if your landlord has already obtained a judgment against you at the time you file for bankruptcy, the automatic stay probably won't help you. Further, if the landlord claims you have been using controlled substances on the property or damaging the property, then an automatic stay will not be useful. In some instances, however, the bankruptcy automatic stay may prevent you from being evicted from your home for anywhere from a few days to a few weeks.
Prevent your home from being foreclosed on. While it is true your mortgage holder will probably be allowed to proceed with the foreclosure eventually, an automatic stay could buy you some time, temporarily halting the foreclosure proceedings. If you want to keep your home, you are probably better off filing a Chapter 13 Florida bankruptcy than a Chapter 7 bankruptcy.
Halt wage garnishments. If you have been having your wages garnished to satisfy a court judgment, such as for child support or alimony, then filing for bankruptcy immediately halts these garnishments. Some people may have more than one garnishment on their monthly wages, finding out that working all month long does not leave them enough left over to pay the bills. By law, no more than 25 percent of a person's salary can be taken to satisfy court judgments or 50 percent for child support and alimony. The automatic stay could allow you to take home your entire salary, while you determine the best way to approach your financial obligations.
Prevent collection of public benefits overpayment. If you receive regular public benefits and were, for whatever reason, overpaid, normally that overpayment can be deducted from future checks. An automatic stay will prevent this type of collection.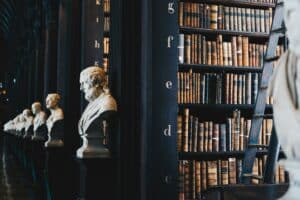 Request a Free Consultation
The Florida bankruptcy automatic stay cannot prevent the following actions:
Some tax proceedings. An automatic stay will not protect you from an IRS audit, and cannot stop the IRS from issuing a tax assessment, demanding your tax return, or demanding payment once a tax assessment has been issued. The automatic stay will stop the IRS from putting a tax lien on your property, seizing your bank account, or seizing your property.
The automatic stay will not protect any loans you took out against your pension plan such as a job-related pension or an IRA. Even if an automatic stay is issued, you may still have money withheld from your wages to repay the loan.
An automatic stay will not stop any actions instigated to establish paternity. An automatic stay will also not stop a lawsuit against you which is meant to modify, establish or collect child support or alimony.
Your automatic stay will not halt a criminal proceeding against you. In some instances, a criminal proceeding may have both criminal and financial (debt) components. As an example, if you are convicted for writing a bad check, none of the criminal penalties will be affected by an automatic stay, however, your financial obligations associated with the conviction (such as the fines and fees) could be stopped by the automatic stay.
While the automatic stay associated with your Florida bankruptcy can give you some much-needed relief, there are instances where your creditors may be able to work around the automatic stay. A creditor is allowed to petition the bankruptcy court to lift the stay if they can show the stay is not accomplishing the intended purpose. Assume you file for bankruptcy days before your car is set to be repossessed. You have virtually no equity in the car, are unable to pay your past arears, and, basically have no way of keeping your car. Your creditor could present this case to the bankruptcy court, and will likely be allowed to continue with the repossession.
How an Automatic Stay Affects Your Tax Lien
Assume your county government put a lien on your property because you did not pay your property taxes, or the IRS placed a lien on your home for non-payment of taxes. Once that lien is filed, the IRS, county or state government can sell your property to satisfy the debt. Automatic stays do not apply if your tax lien is for property taxes that were due after you file your Florida bankruptcy filing. The automatic stay will not apply if the taxes fall under the category of those which cannot be discharged in bankruptcy. The automatic stay does not apply to property that is exempt from the bankruptcy proceedings under Florida-allowed exemptions or property which has been abandoned. As an example, suppose you are filing for bankruptcy, and you owe $1,480 for your property taxes, but the taxes aren't technically due for several months. Even if you file for bankruptcy, and an automatic stay is issued, it will have no effect on the amount you owe for your property taxes.
Filing for Florida Bankruptcy After Your Landlord Receives a Possession Judgment
Although some states allow renters to temporarily stop an eviction and get caught up on their rent with an automatic stay, Florida is not one of those. The Bankruptcy Abuse Prevention and Consumer Protection Act of 2005 gave landlords the right to evict tenants when a judgment for possession of the property is in place prior to the bankruptcy filing. If you are behind on your monthly rent payments, but no judgment has yet been obtained by your landlord, an automatic stay could stall an eviction proceeding, at least for a time. Your landlord will not be allowed to start eviction proceedings until he or she has petitioned the court, asking them to remove the automatic stay. Some courts will lift the automatic stay to allow the eviction to proceed, others will not. If the automatic stay prevents eviction, you will need to bring your past-due payments current and continue to stay up-to-date on your rent payments.
Are There Exceptions to the Automatic Stay?
There are two exceptions that apply to the automatic stay, and these exceptions only apply to repeat bankruptcy filers. The automatic stay is in effect only for thirty days following the date you file for bankruptcy, if you filed for bankruptcy previously and the case was dismissed within the past twelve months. If you file for bankruptcy and had two or more prior bankruptcy cases dismissed within the past year, the automatic stay will not go into effect at all. This also includes those who initially filed under Chapter 7 and those who did not qualify under the Chapter 7 means test, so refiled under Chapter 13. If, however, you have "clear and convincing evidence," that you did not act in bad faith by filing multiple bankruptcy cases, you may still be able to ask the Florida bankruptcy court to impose the automatic stay and stop a foreclosure on your home.
Additional Information on How an Automatic Stay Can Help with Foreclosure
If you file for bankruptcy under Chapter 7, your assets will become a part of the bankruptcy estate. A trustee will be appointed in your Chapter 7 case. This trustee will be charged with liquidation of your assets, and paying your creditors. The automatic stay allows the trustee the necessary time to sell property that might otherwise be foreclosed—when such an action will benefit the estate and the estate's creditors. If you are attempting to keep your home, the automatic stay can give you extra time in which to borrow money from a friend or family member in order to reinstate your mortgage, or if this is not a possibility, it will give you time to find alternate housing. Should the trustee in your Chapter 7 Florida bankruptcy case sell your home for enough money, you may be entitled to the value of your homestead exemption after the mortgage and any valid liens are paid.
Under Chapter 13 bankruptcy filing, the automatic stay can give you the opportunity to restructure your debts, potentially stopping a foreclosure. You will repay your debts, whether fully or partially, during the repayment period under Chapter 13. Arrears on your home mortgage are among those debts which can be repaid under Chapter 13, and the automatic stay will help with this. In order for restructuring under Chapter 13 to be effective, you will have to have sufficient funds to allow you to keep up with your mortgage payments as well as paying regularly on your mortgage arrears. Should you fail to stay current with your mortgage or your mortgage arrears under your Chapter 13 repayment plan, your lender still has the right to foreclose your home.
Other Information on the Automatic Stay
Lenders and debtors may enter into specific agreements which change the terms of the automatic stay. These types of stipulations take away the time and expense associated with litigating stay relief motions. Under a Chapter 13 bankruptcy case, such an agreement or stipulation lets the debtor keep their home so long as payments are made when due, and arrears are paid regularly as promised. No stipulations regarding automatic stays are legal without the approval of a Florida bankruptcy court.
It is important to realize that an automatic stay is not absolute. Under certain circumstances, creditors can ask that the automatic stay be lifted, and, if successful, the creditor can proceed with collection efforts. Motions to lift automatic stays are not as common as you might think. Anytime a creditor files a motion to lift an automatic stay, you, as the debtor, are entitled to notice and hearing. Courts must be presented with a very compelling reason to lift an automatic stay, and will usually only do so in the following circumstances:
Debtors who neglect to make payments on secured debt unless the debtor can show how they will deal with the debt;
A secured debt is not adequately protected, meaning there is no insurance on the collateral, or there is a pretty high chance the debtor will not make future payments.
Unsecured debt such as child support obligations or spousal support.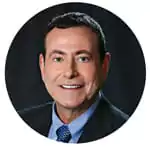 Author's note from Attorney Howard Iken: After filing for bankruptcy in Florida, an automatic stay goes into effect, which stops lawsuits and actions against you and your property, providing relief from creditors, collection agencies, and government entities. The automatic stay can prevent eviction, foreclosure, wage garnishments, and the collection of public benefits overpayments. However, it does not protect against tax proceedings, loans against pension plans, actions to establish paternity, or criminal proceedings. Creditors can petition to lift the automatic stay under certain circumstances. Repeat bankruptcy filers have exceptions to the automatic stay. It's important to note that the automatic stay is not absolute, and creditors can request its lifting.