In general, in a Florida divorce all property of the spouses that is deemed to be "marital property" will be divided between the spouses by the judge at the time of divorce. Florida is an "equitable" state, meaning the judge will attempt to divide the marital property in a fair manner between the parties. Settlements or awards of damages from personal injury suits can represent a significant asset of one of the parties as they frequently cover not just past medical bills but can also compensate for future loss of earnings, future pain and suffering, and future treatment costs. However, just because a spouse is injured while married and receives a settlement or award does not mean that the other spouse gets to share in this money when the spouses divorce.
How do Florida courts handle personal injury awards and settlements at divorce?
The General Rule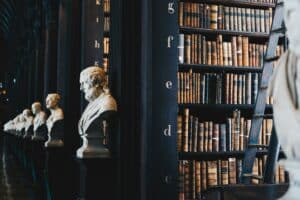 Request a Free Consultation
In general, personal injury awards and settlements are not considered marital property and are not divided during a divorce. The exception to this is rule is that if a portion of a settlement or award is itemized, or if it is awarded for loss of consortium (loss of companionship), then that portion would be considered marital property and would be divided in the divorce. Most personal injury awards and settlements are not itemized in this manner.
The general rule would likely be followed in cases where the injury that resulted in a settlement or award occurred prior to the marriage, or in cases where the non-injured spouse is the one that caused the injuries to the other spouse.
An Example of Division of a Personal Injury Award
For an example, suppose John and Jane are married in the State of Florida. About five years into their marriage, John is injured in a serious car wreck. John is rushed to the hospital, where doctors must amputate a limb in order to save his life. He is in the hospital for several days and does not return to work for several weeks. During this time, he incurs medical bills, physical therapy costs, as well as counseling fees (amongst other expenses). He is eventually able to return to work, but he must take a lower-paying job because he can no longer do the job he had prior to the accident. John sues the driver of the other car and wins an award of $500,000. The award is designed to compensate John for his medical treatment and expenses, the weeks he missed from work, his lower earning potential because of his disability, and his mental pain and suffering.
John and Jane eventually file for divorce. Jane is wondering what part of the $500,000 award will be hers. In this overly simplified case, Jane will get a portion of that part of the $500,000 award that reimbursed John for lost wages. So assume that because of his injury John lost wages totaling $20,000. Because these wages were lost during the marriage, the $20,000 will be split between John and Jane as marital property. (Assuming, of course, that the court can identify the amount of the award or settlement designated for this loss.) The remainder of the award – $480,000 – will not be split between the properties. It is designed to compensate John for future expenses and losses that he will experience because of his injury.
Exceptions to the General Rule
The above example is overly simplified and designed to show the general principles courts use when dividing personal injury settlements or awards received by a spouse during the course of the marriage. But there are certain events that can change the general rule, such as:
Itemized Awards or Settlements: As noted above, if the award or settlement is itemized – that is, it contains a description of what amount of the award is meant to cover which loss or expense – then the non-injured spouse may be able to recover a portion of the amount meant for lost wages that occurred during the marriage or a portion of the amount for loss of consortium.
Commingling of Funds: If the personal injury award or settlement is mixed with marital funds (such as occurs when it is deposited in a joint checking account, for example) and then used to pay marital debts, it may be difficult, if not impossible, for the court to determine what amount is marital funds and what amount belongs to the award or settlement.
Payment of Bills with Marital Funds: If marital funds were used to pay the medical bills initially, then a court may consider using more of the award or settlement money in order to compensate the marital estate for this payment. To use the example above, if Jane paid $50,000 in medical bills for John from the couple's joint checking account, the court may declare that an additional $50,000 is marital property to be divided.
Get Help; Division of Personal Injury Awards and Settlements is Complex
Division of property in a Florida divorce can be complex, and the division of personal injury awards and settlements is no different. The injured spouse will likely argue that the whole award is separate from the marital property. Conversely, the non-injured spouse will try to recover a portion of the award for lost wages or loss of consortium. This can result in sometimes lengthy disputes between the parties.
Where award or settlement money has been commingled, one or both parties may attempt to trace the money. This means attempting to show where the award or settlement money went after it entered the joint account. This is by no means an easy or inexpensive process. However, if successful, tracing can help the injured spouse keep more of his or her settlement or award money.
Although division of property in a Florida divorce seems like it would be easy, it can quickly become confusing. Determining what is non-marital property and what is marital property usually requires the assistance of an experienced family law attorney. By using the services of an attorney, you may be able to be awarded more property and possessions in the divorce.