Many people that are overwhelmed by financial obligations learn that they cannot qualify for Chapter 7 Liquidation Bankruptcy or that the financial obligations that are posing the biggest problems are not dischargeable in bankruptcy. Many people struggle to pay child support, alimony, unpaid taxes, student loans, and other types of obligations that are either not dischargeable or only subject to discharge under very narrow circumstances. Although you may not be able to extinguish this type of debt in bankruptcy or may not be able to qualify for Chapter 7 under the financial means test, this does not mean that bankruptcy cannot provide relief if you are overwhelmed with these kinds of financial obligations.
A Chapter 13 Filing Can Help Your Budget
If the debts that are causing you problems are non-dischargeable or you do not qualify for Chapter 7 under the means test, you may still file a Chapter 13, which would allow you to make monthly payments toward arrearages on past due child support, tax liabilities or other non-dischargeable debts. A Chapter 13 filing takes into account all of your obligations and payments – whether dischargeable or not. If you are able to get a payment plan confirmed and make your payments, you will be protected from collection enforcement tools like wage assignments, levies against your checking and savings accounts, and other oppressive debt enforcement mechanisms while making payments on your Chapter 13 plan.
The Chapter 13 Plan provides a framework to pay all of your obligations and bills monthly. Theoretically the payment plan allows sufficient "slack" in order to prevent you from defaulting on your bills.
A Chapter 13 bankruptcy is different than a Chapter 7
Because rather than simply extinguishing the obligation to pay most unsecured debts, you develop a repayment plan and make payments on the plan over a 3 or 5-year period. Generally, the balances on unsecured debts that would be dischargeable in Chapter 7 can still be discharged if you successfully complete payments on your Chapter 13 bankruptcy plan. If you can qualify under the means test for a Chapter 7 bankruptcy, you may still benefit from filing a Chapter 7 bankruptcy even if you have significant financial obligations that are non-dischargeable. Chapter 7 may provide a means to free up available financial resources to pay liabilities that are not dischargeable.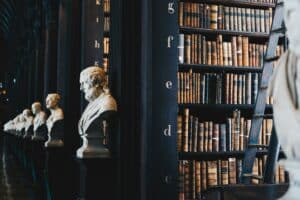 Request a Free Consultation
One effective strategy might be to file a Chapter 7 bankruptcy to discharge unsecured debt that qualify for bankruptcy and then file a subsequent Chapter 13 bankruptcy so that you can make payments on the past due balances on non-dischargeable debt. This strategy can buy you time to get current on these obligations while you are under the protection of bankruptcy. This may even let you get back in good standing on certain non-dischargeable obligations like student loans. Sometimes you can get student loans out of default status by using a Chapter 13 bankruptcy plan.
The fundamental point is that bankruptcy can offer help to many people who think that they are not a good candidate for bankruptcy relief. You never know until you ask – and our attorneys will be happy to discuss your potential options. Our experienced Florida bankruptcy attorneys offer a free consultation so that we can evaluate your situation and advise you regarding the best debt relief approach to your situation.