Experienced, Aggressive Attorneys Ready to Fight For You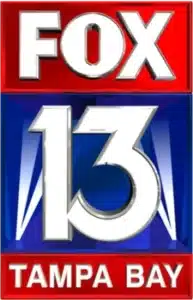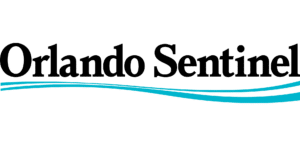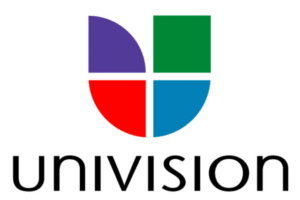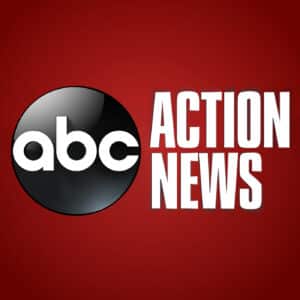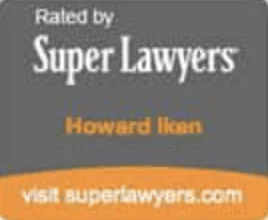 Ayo and Iken PLC has an experienced former Prosecutor that is part of our team. We have worked on both sides of criminal law and can use that experience to help you. Our experienced criminal defense team in New Port Richey, FL includes Howard Ellzey and Bruce Przepis. Mr. Przepis and Mr. Ellzey offer free consultations and convenient payment plans.
We handle drug charges, DUI, and theft charges. It is very important to retain a New Port Richey criminal defense lawyer quickly if you have been arrested. During this time, you should avoid making statements or confessions to the police.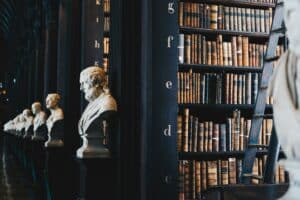 Request a Free Consultation
Criminal cases in New Port Richey are handled at the Courthouse at 7540 Little Road in New Port Richey. The county jail is in Land O Lakes. If you are arrested, your first appearance in court will most likely be by video feed. After that your case will be handled at the courthouse.
The New Port Richey criminal court is extremely busy and a large amount of cases proceed through the system. The most common type of hearing is a criminal Pre-trial. Many cases have up to four or five pretrial hearings. Many times the state attorneys office will offer settlement terms at pretrial hearings. A private criminal defense lawyer has the time to discuss your case and decide what would be best for you.
We use a team approach that:
Ensures you are well informed about your case
Gives you time to make critical decisions
Allows you to judge the effect of your criminal case on other personal situations
Our New Port Richey office is right across the street from the courthouse. Attorney Howard Ellzey and Attorney Bruce Przepis are always available to give free consultations. Call us today to schedule an appointment.
How Do Bail Bonds Work in Florida?
If you are arrested, you or your family will most likely deal with a Bail Bond company. Their services will allow you to be released from jail and remain free while your case is making its way through the court system.
As part of your arrest, a police officer will designate a bail amount. This is the amount of the bail bond that must be posted for you to be released from jail. The amount is normally set according to the offense for which you were arrested. If you stay in jail overnight, a judge will address the bail and may reduce the amount needed.
A bail bond company is basically a special type of insurance carrier. The bondsman issues a bond for you, which is a promise to the court system that you will appear for your hearings. Once a bond is issued in the required amount you will be released from jail.
Here is how a bail bond works. If the arresting officer lists a $5,000 bond, you or a family member must give a check for $5,000 in order to be released. If you successfully show up for all your court hearings, right to the end, the full amount of the bond will be returned to you.
A bail bondsman can get you released for less money up front. Their fee is 10% of the previously set amount for the bond. So for a $5,000 bond, you must be prepared to give the bondsman $500. You also must give the bondsman security for the entire amount of the bond. This could be a house, car, or some other asset that is worth the amount of the bond. You don't have to actually hand over the asset – but must be prepared to sign a contract stating the asset is security for the bond. The fact is that many people offer a house with no equity, or an asset not worth the stated amount. Most bondsmen do not investigate the asset before issuing a bond. The $500 never comes back to you – that is their fee.
The bail bond itself is actually an insurance policy that promises to pay the court the full amount of the bond if you do not appear for your hearings. In our example, that would be a policy to pay $5,000.
The unique thing about a bail bond is that the bondsman has some authority and control over you. They can require you to remain in a given area, to report your whereabouts, and to update them regularly about your situation. If you do not show up at one of your hearings, the bail bondsman is authorized to find you and arrest you with any force necessary.
If you disappear and do not attend your hearings, several things will happen. The court will issue an arrest warrant for your appearance (also called a capias), and the bond will be considered in default. If you paid the entire $5,000, the court will retain the entire amount. If you were released on bond, the bond company will have to pay the court $5,000 (or whatever amount was set for the bond). The bonding company may choose to sue you for their losses. Finally, the bondsman may look for you to return you to jail.
The fee for a bond is preset by Florida law at 10% of the listed bail. Most bond companies will not even discuss a discount so be prepared to present a check for the 10%.
No Bounty Hunters Allowed in Florida
The concept of bounty hunters has been popularized by television and movies. But Florida bans the activities of bounty hunters. The only person allowed to pursue and detain a "bail-jumper" in Florida is the authorized bond agent for that particular person. The Florida law reads as follows:
648.30 Licensure and appointment required.—
(1) A person may not act in the capacity of a bail bond agent or temporary bail bond agent or perform any of the functions, duties, or powers prescribed for bail bond agents or temporary bail bond agents under this chapter unless that person is qualified, licensed, and appointed as provided in this chapter.
(2) A person may not represent himself or herself to be a bail enforcement agent, bounty hunter, or other similar title in this state.
(3) A person, other than a certified law enforcement officer, may not apprehend, detain, or arrest a principal on a bond, wherever issued, unless that person is qualified, licensed, and appointed as provided in this chapter or licensed as a bail bond agent or bail bond enforcement agent, or holds an equivalent license by the state where the bond was written.
Reforms in Sentencing and Incarceration
A recent article from Florida Trend discusses the different solutions legislators are discussing and sometimes implementing to reduce the state prison population. These solutions involve changes in sentencing for different crimes, along with alternatives to straightforward incarceration.
Some of the issues under discussion include the following:
Recidivism rate:
Close to 30% of people who are incarcerated wind up back in prison within three years after being released. One solution for tackling the recidivism problem is to introduce more programs in jail to provide inmates with some education and job skills training, particularly for those who are younger and are serving shorter sentences. It could also include treatments for substance abuse, which is a common problem that both lands people in prison and prevents them from reintegrating into society.
Prison alternatives:
Some non-violent, low-level offenders may not be sent to prison at all, especially if it's their first conviction. Maybe the court will mandate them to undergo substance abuse treatments, do community service, or to be on probation, rather than serving time in jail.
Sentencing:
Florida has some harsh mandatory minimum sentencing laws. For instance, in charges of drug possession, if the substances found exceed a certain amount, this could automatically trigger decades in prison; it doesn't matter if you aren't affiliated with some sort of shadowy drug trafficking group or if you weren't violent in the course of your crime. Maybe in the future there will be changes to these sentencing laws, as they can result not only in more overpopulated prisons, but in personal devastation for low-level offenders and their families.
Changing the thresholds of different crimes:
For instance, a charge of grand theft in Florida, which is a third-degree felony, applies to cases where the value of stolen property exceeds 300 dollars. At some point in the future, there may be adjustments to thresholds of different crimes, so that it would take more to be convicted of something like grand theft and wind up with a longer prison term.
If you live in New Port Richey or the vicinity and are currently being charged with a crime, your best chances for a more favorable outcome is to work with a New Port Richey criminal defense lawyer. Regardless of the reforms being discussed or implemented, you need an attorney who will advocate for you and ensure that you're being treated fairly and appropriately by the judicial system.