When a couple gets married, they are not considering the possibility of divorce. It is with hope and optimism for a long future together that they begin to build a life, acquiring property and assets. However, when things happen and one or both parties initiate the dissolution of the marriage, there are many things that need to be divided between the two of them. The distribution of property can be the focus of a very protracted fight between spouses going through a divorce, so it is crucial to be armed with knowledge and retain experienced legal counsel.
Basic Rules for Division of Property
Florida is an equitable distribution state, which means that the court strives for an equal apportionment of the property and assets of the couple. The judge does have the discretion to make an unequal award of property depending on the specific factors of the case before him. These considerations include:
The manner in which each spouse contributed to the marriage, including a stay-at-home spouse's maintenance of the home and care and education of the children;
The financial position of each of the parties, including future earning capacity;
How long the marriage lasted;
Any sacrifices that one made for the marriage or the benefit of his or her spouse, including putting a professional career on hold or foregoing educational opportunities;
How one spouse supported his or her partner in achieving personal, educational, and professional success;
The nature of a particular asset or property and whether there is any benefit to be achieved by keeping it whole, intact, and free of any claims; e.g., a business interest, professional practice, or corporation;
Each spouse's personal contribution to the production of income and acquisition or improvement of an asset, whether that property is marital or non-marital;
Each spouse's personal impact and effect on incurring liabilities on marital and non-marital assets;
The importance of one party retaining possession of the marital residence, whether that is for the benefit of a minor or dependent child or the party who would keep the home. This only is a consideration if it is financially possible to retain the house until the child has reached the age of majority or until one party can take over sole responsibility for the residence;
Whether one or both parties acted knowingly or recklessly to dissipate, waste, deplete, or destroy marital assets after the filing of the Petition for Dissolution of Marriage. There is a two-year look-back provision that also applies under the understanding that one party may have anticipated the legal filing; and
A review of any other factors that may be necessary in order to achieve justice and equity for each of the parties.
(See Florida Statutes, Title VI-Civil Practice, and Procedure, Chapter 61).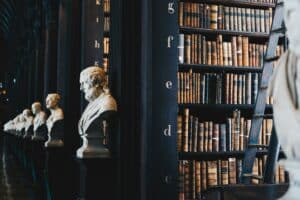 Request a Free Consultation
When a court is seeking to ensure equity between the parties, the judge also will consider child support payments, the Parenting Plan and time-sharing agreement between parents, any alimony that will be awarded, and a party's responsibility for the acquisition of debt and other liabilities during the marriage.
Types of Assets to Divide
In addition to a typical property, such as a house, cars, boat, furnishings, clothes and jewelry, artwork, savings and investment accounts, and equipment, other assets are subject to equitable distribution. This includes all rights, interests, funds, and vested and non-vested benefits relating to:
Retirement accounts;
Profit-sharing plans;
Deferred compensation plans; and
Insurance plans and programs.
Non-Marital Property
When a court is looking to distribute property, there are certain determinations that are made
at the outset. Not all assets are considered marital property. All property that is acquired by one of the parties prior to the marriage generally is designated non-marital, which also is referred to as separate. Moreover, a spouse who receives an inheritance or a personal gift during the marriage may exclude that from the marital estate. The parties also may have non-marital property created through the following:
A separate agreement that is a valid written document that defines specific assets and debts as non-marital. An example of this is a prenuptial or premarital agreement.
The income generated by non-marital property.
Items that were purchased with or exchanged for non-marital property. A spouse who receives an inheritance and purchases a 1967 Stingray Corvette with those inherited funds may be able to keep the car out of the assets to be divided between the spouses.
The designation of non-marital or separate property can be complicated when there has been a co-mingling of assets during the marriage, which makes it impossible for the court to make a clear determination of marital versus non-marital. At that point, the court simply may rule that the combined property has become a marital asset. Although a court may consider whether one spouse committed adultery when making a determination about alimony, the same thing is not true when looking at the equitable distribution of property. The only time this might factor into the court's calculations is when the adultery has resulted in a depletion of marital assets.
Equal or Non-Equal Division
The underlying premise in the distribution of property is to be equitable; however, this does not always mean equal. When a Petition for Dissolution of Marriage is filed with the court, it includes a general demand for the equitable distribution of property pursuant to Florida Statute 61.075. After making the general request, a party may plead specifically for an unequal distribution of assets based on certain factors. These justifications for inequity must be proven by the production of evidence during the discovery process. Since the judge does have some discretion and the ability to subjectively evaluate the evidence presented, there are times when the distribution of property does surprise the parties.
When a marriage ends, there are many different emotions experienced by the parties to the divorce. It is difficult to look past these hurt feelings and devastation over the destruction of a relationship that was supposed to last until death. However, staying focused on the distribution of the marital assets and drawing upon clear and impartial evidence to exclude non-marital property and make an argument for unequal division based on relevant factors will enable a spouse to walk away in the best position possible.
Consult an Experienced Florida Attorney for the Division of Property
Florida law involves many different analyses and calculations. In order to navigate the process, it is critical to retain experienced divorce attorneys. The knowledgeable attorneys at Ayo and Iken understand how the law works and will work with you to start your new life with a strong financial foundation. Zealously representing the interests of our clients in Miami, Orlando, Tampa, Clearwater, Lakeland, Wesley, Chapel, and New Port Richey, Florida, the skilled divorce attorneys at Ayo and Iken are committed to getting a fair resolution for our clients. This is a very difficult time; we invite you to come to our office for a free consultation, where you can unburden yourself and we can present your legal options. To schedule an appointment, please call us at 800-469-3486.
Whether you are attacking, defending, or creating a prenuptial agreement, we can help.