Unfortunately, for some employees in Florida and across the nation, harassment and discrimination in the workplace are realities they must face each day. Whether the harassment and discrimination are overt and obvious or whether they are subtle, neither one should be permitted in any workplace. Not only do these practices lower employee morale, decrease productivity and increase employee turnover, but both workplace harassment and discrimination are also prohibited by law. In fact, not only is it illegal to discriminate or harass against employees, it is also illegal to discriminate against an individual during the hiring process.
Protections against discrimination exist in both federal and state laws. In some cases, state law protects employees against more forms of discrimination than federal law. In those cases where both federal and state laws offer similar protections, an employee can pursue either federal or state remedies. Where only state law offers certain protections, then the employee must pursue only those remedies available under state law.
Federal Anti-Discrimination Laws
There are a number of federal laws that prohibit various forms of discrimination. The U.S. Equal Employment Opportunity Commission enforces these laws:
Title VII of the Civil Rights Act of 1964: The most well-known anti-discrimination law is Title VII of the Civil Rights Act of 1964, commonly referred to as Title VII. This law prohibits discrimination against an employee because of that employee's race, color, religion, national origin, or sex. Not only this but employers are required to reasonably accommodate applicants' and employees' sincerely held religious beliefs, so long as doing so would not impose an undue burden on the business.
The Pregnancy Discrimination Act: This is an amendment to Title VII and prohibits discrimination against a woman because of pregnancy, childbirth, or a medical condition that is related to pregnancy or childbirth.
The Equal Pay Act of 1963: Under this law, men and women must be paid equal wages if they perform the same type of work for the same employer.
Title I of the Americans with Disabilities Act of 1990: It is illegal to discriminate against a qualified individual with a disability in private and in state and local government employment. Employers must provide reasonable accommodations for physical or mental limitations of applicants and employees unless doing so would impose an undue burden on the employer.
The Genetic Information Nondiscrimination Act of 2008: This recent law prohibits discrimination against applicants or employees because of genetic information (such as a genetic disease or disorder discovered through genetic testing).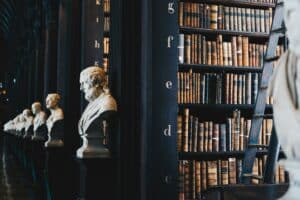 Request a Free Consultation
Every one of these laws also includes provisions protecting individuals from retaliation for either reporting discrimination or participating in a workplace discrimination investigation. For instance, if a worker reports to the proper authorities that she believes she is being discriminated against in violation of one of these federal laws, her employer is not permitted to retaliate against her by harassing her, demoting her, giving her menial jobs as "punishment," or taking any other similar action.
Florida Anti-Discrimination Laws
In addition to federal anti-discrimination laws, Florida has enacted its own anti-discrimination laws to protect Florida employees. In Florida, the law prohibits employers from discriminating against applicants or employees on the basis of:
Race;
Color;
National origin;
Religion;
Sex;
Disability or handicap;
Age;
Marital status (single, married, divorced, widowed, etc.);
AIDS/HIV; or
Sickle cell trait.
Like the federal anti-discrimination laws, Florida law also prohibits an employer from retaliating against an individual who alleges employment discrimination in violation of federal law. That is, an employer cannot take any adverse or negative action against an employee who is trying to protect his or her rights.
Protection for Employees and Applicants
In the case of the federal anti-discrimination laws, protections against discrimination are available not only to current employees but to job applicants as well. In other words, not only can an employer not discriminate against an employee because of her gender, but that employer cannot discriminate against a job applicant on account of his or her gender (or for other prohibited reasons). Employers typically violate federal anti-discrimination laws during the hiring process by asking improper questions such as:
How old are you?
Are you married or single?
Are you a member of a minority group?
Where were you born?
What religious holidays will you be taking off?
Do you have any handicaps?
Do you plan to have children?
Examples of Discrimination
Sometimes employers discriminate against employees or job applicants in overt ways; sometimes, however, the discrimination is not so apparent. That is why it is imperative that employees or applicants who feel they may have been discriminated against, or who simply feel a certain situation is "not quite right," should consult with an attorney or other professional familiar with discrimination law. For instance:
Is it discrimination in violation of the Pregnancy Discrimination Act to reassign a pregnant woman to new job tasks because she is unable to continue performing her traditional job tasks (which may have included heavy lifting or long periods of time on her feet)?
Is it discrimination for an employer to prohibit the wearing of a yarmulke or headdress (or other religious article of clothing) where the employer asserts the wearing of such items interferes with a "mandatory" hard hat policy?
Can an employer ask a job applicant how old he is and then refuse to hire that person because the employer feels the work is better suited to a younger person?
Would an employer be in violation of federal and state law if an employer hires a Caucasian applicant for a sales position and not a Hispanic or minority applicant because the majority of the business's customers are Caucasian and the business owner wants her customers to feel "comfortable"?
In those situations where it is difficult to determine whether discrimination is taking place in the workplace, employees should be alert for signs that can suggest discrimination is occurring. These signs include:
Low morale: Often a workplace that suffers from low morale does so because one or more employees are victims of discrimination. These employees lose any motivation to exert their best efforts on the job. This is contagious, and soon other employees cease giving their best efforts on the job. Or the discrimination is so noticeable that others fear being discriminated against or harassed as well.
Decreasing profits: If customers became aware of a business that engages in discrimination, it is likely that customers will begin to take their business elsewhere. Not only this, but workplaces with low morale typically are not very productive, meaning that these places generally do not produce as many products or render as many services as workplaces without discrimination.
Lack of diversity: Sooner or later, a discriminatory workplace will become obvious through a lack of diversity. Those being discriminated against (whether due to age, sex, religion, national origin, race, or color) will either be outright fired or written up for trivial infractions in an effort to convince them to quit.
Federal Discrimination Remedies
When an employer or potential employer discriminates against you in violation of your federal rights, you have the right to seek certain remedies. Depending on the particular form of discrimination and whether you are an employee or applicant, you may be entitled to certain remedies. These remedies can include:
Placement in the job you applied for (if you were discriminated against as an applicant, for instance);
Back pay and benefits (if you were denied a promotion because of discrimination, for example);
Orders that the employer cease the discriminatory practices;
Requirements that the employer take steps to prevent discrimination from happening again;
Compensatory damages to cover expenses incurred by the discrimination (such as expenses incurred in searching for another job);
Compensatory damages to address emotional harm, mental anguish, and suffering;
Punitive damages are designed to "punish" an employer who has acted especially recklessly; and
Attorney's fees and other costs.
These remedies are not limitless; in fact, the number of employees the particular employer employs will usually dictate the amount of compensatory and/or punitive damages that can be awarded.
Pursuing federal remedies begins with filing a complaint or charge with your local Equal Employment Opportunity Commission (EEOC). The EEOC will investigate the charge you filed. Depending on the particular facts and circumstances, the EEOC can suggest you and the employer participate in mediation or conduct an investigation into the allegations by visiting the employer, interviewing individuals, and issuing subpoenas.
If the EEOC does not find enough facts to support your charge, the EEOC will send you a Notice-of-Right-to-Sue. This notice allows you to pursue your claim in court. If the EEOC does find a violation of the law occurred, it may try to reach a settlement between you and your employer or it can choose to file a lawsuit. If the EEOC chooses not to file a lawsuit, you will be given a Notice-of-Right-to-Sue.
Florida Discrimination Remedies
Florida discrimination cases are investigated in a similar manner as federal discrimination complaints. A complaint can be filed with the Florida Commission on Human Relations where you have suffered discrimination within the previous year and there are no federal or local agencies responsible for accepting complaints of the alleged discrimination. So, for instance, where an individual believes he or she was discriminated against on the basis of his or her having HIV or AIDS, the process of seeking Florida remedies would begin with filing a complaint with the FCHR. If discrimination is shown, the individual discriminated against can recover back pay and costs of bringing the action. The employer can also be required to take action to ensure discrimination will not occur again.
Important Limitations on Seeking Remedies
Not all employers are subject to all federal and state discrimination laws. For instance, while most employers are subject to the Equal Pay Act, only employers who have had fifteen or more employees employed for at least twenty weeks are subject to federal prohibitions against race and national origin discrimination. Employees or applicants who are unsure about their exact rights can contact an employment law attorney, the EEOC, or the FCHR for assistance in determining what remedies are available to them.
Conclusion
Employers are subject to a number of federal and state laws that prohibit discrimination against both employees and job applicants. These laws prohibit employers from discriminating against employees or applicants on the basis of race, color, national origin, religion, age, gender, pregnancy, and disability. Both overt forms of discrimination (demotions or refusals to hire, firing for a discriminatory reason, etc.), as well as subtle forms of discrimination (asking inappropriate interview questions or reassigning an employee to another position after learning the employee is pregnant), are prohibited. Not only this, but the protections afforded by these laws generally extend to those individuals who report discrimination in the workplace or who assist with investigations.
Employees and applicants who have been the victims of discrimination may have remedies available to them. Depending on the type of discrimination and the harm suffered, they may be entitled to back pay and benefits, compensatory damages, and punitive damages. Not only this, but employers can be ordered to take steps to correct the discriminatory practices and prevent similar incidents from happening in the future. Finally, an employee that has been discriminated against may also be able to recover attorney's fees and other costs of bringing the action against the employer.
Pursuing remedies begins with filing a complaint with the EEOC or (if in doubt) with the FCHR. These agencies can investigate your claim and may try to reach a mediated agreement between you and the employer. In other cases, they may attempt to reach a settlement. If they either do not find enough evidence to support your claim or choose not to bring a lawsuit, the EEOC will issue a Notice-of-Right-to-Sue to the employee or applicant. This notice is the employee's or applicant's right to bring a civil suit in court against the employer.
Since employment laws and procedures for obtaining remedies can change periodically, those thinking of filing a discrimination charge may wish to consult with someone familiar with current employment laws. The Ayo and Iken legal team is ready to help!