Court Extends Same Sex Parental Rights
Robert Napper, Legal Correspondent
October 13th, 2016: Our New Port Richey legal team has won a major victory in the cutting edge legal area of same-sex marriage in Florida by securing parental rights for our client Kristen Ruckey. In an Oct. 11 order, Pasco County Circuit Judge Alicia Polk ruled that Ruckey is the legal parent of her two children, who were born of a legal same-sex marriage in 2010, in Connecticut. The case is a first in Florida and breaks legal ground as follows:
After Ruckey married her partner, they moved to Florida and had two children in 2010 and 2012 through a sperm donor, before the courts ruled same-sex marriage legal. This year divorce action began and Ruckey's partner took their two children, ages 6 and 4, and refused to give our client access to them or knowledge of their whereabouts. Ruckey's partner then filed a motion saying our client had no right to the children because she is not the biological mother, is not on the birth certificate, and did not legally adopt the children.
Our team argued Ruckey has rights to the children just as any other parent would of a legal marriage. Judge Polk agreed and outlined how groundbreaking these issues are in the courts calling it a "very new area of law."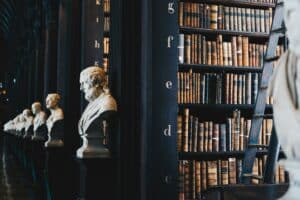 Request a Free Consultation
Polk wrote the mother "argues that the children are not born of the marriage because she is the one that gave birth to the children and there is no way that she and the mother, Kristen, were able to conceive a child. This argument fails. There are several heterosexual couples that are unable to conceive for several different reasons."
The judge then picks up on our main thrust in arguing for Ruckey's rights: "This is arguably the same as when one party of the marriage has an affair and becomes pregnant by the third party. Case law is very clear that even in those circumstances, the biological father does not have standing with regard to his biological child because the child was born of an intact marriage," Polk wrote.
Next up will be a hearing during which our attorneys will be arguing an emergency motion filed by Ayo and Iken for Ruckey to at last see her children. We will keep you posted.
October 14th, 2016 – Update: Yesterday we told you about our landmark case in which our legal team's hard work resulted in a judge's order securing parental rights for our client, Kristen Ruckey, of her two children. It is an order by Pasco County Circuit Judge Alicia Polk that is on the cutting legal edge dealing with same-sex marriage issues in court.
Today the firm's success in the Ruckey case continued. Judge Polk heard an emergency hearing on the heels of her order, as Ruckey has not seen her children in more than 5 months. Judge Polk ruled that Ruckey could pick up her children from school and have them for the entire weekend. It is a stunning victory for Ruckey, who prior to the hearing has been dealing with the crushing feeling of not even knowing the whereabouts of her children.
October 19th, 2016 – Update: More good news for our client in the groundbreaking same-sex marriage case our firm is handling. Judge Alicia Polk has issued a temporary time-sharing order in Kristen Ruckey's case that provides for significant access to her children after not being told of their whereabouts for nearly six months.
Following Polk's cutting edge ruling securing Ruckey's rights to her two young children even though she is not their biological mother but raised them as part of a legal marriage, the judge entered an order giving our client majority time-sharing of the children.
Polk ordered the children will have an uninterrupted two weeks with Ruckey to "re-establish the bond" between them without interference from Ruckey's partner, who took the children in May when our client filed for divorce. After that, Ruckey will have custody of the children during the week and every other weekend until a full evidentiary hearing is held, according to the order.