Experienced, Aggressive Attorneys Ready to Fight For You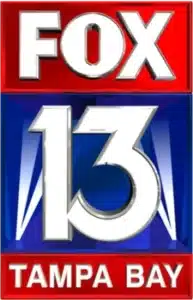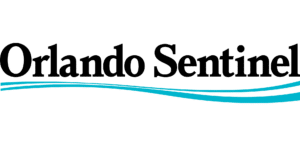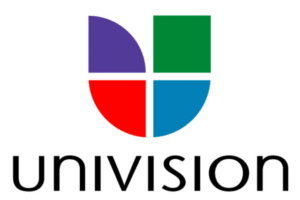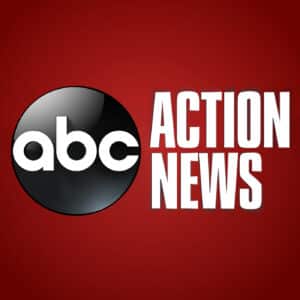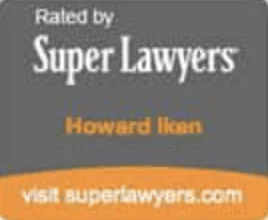 Polk County Criminal Defense Attorneys Jennifer Schulte, Alberto Ayo, Bruce Przepis, and Allison Belcher are available to immediately help you with any potential criminal charges. Ms. Hobbs is a former Orange County prosecutor and Ms. Belcher is a former Pasco County public defender. Mr. Ayo is a partner with our firm. We have worked on both sides of criminal law and can use that experience to help you. We handle domestic violence, drug charges, theft charges and DUI. If you have been arrested it is critically important to immediately retain a Polk County criminal defense attorney Avoid making incriminating statements to the police. If you request an attorney during any type of interview the police must stop until your attorney arrives.
Criminal cases in Polk county are handled at the Courthouse in Bartow. If you are arrested, your first appearance in court will probably be the next morning.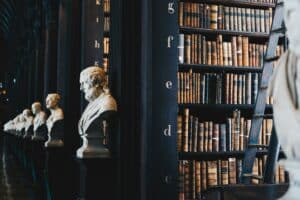 Request a Free Consultation
In Polk County, it is extremely important you retain a criminal defense attorney with knowledge of the local system. With proper representation, it is possible the police will delay making an arrest. You can also set up a path to negotiating a favorable deal with the Polk County prosecutors office. The attorneys at Ayo and Iken have successfully negotiated favorable deals long before the arrest stage. After your first appearance, you will probably have to attend several pretrial hearings. . Many times the state attorneys office will offer settlement terms at pretrial hearings. A private criminal defense lawyer has the time to discuss your case and decide what would be best for you.
We use a team approach that:
Helps you properly navigate the Polk County Criminal System
Gives you access to several attorneys so there is always someone available
Allows you access to maximum information to make critical life decisions.
Works proactively to try to end the controversy at an early stage.
Attorney Jennifer Schulte is always available to give free consultations. Call us today to schedule an appointment. She is also available to speak with you on all Lakeland divorce cases.
Jameis Winston Rape Case and the Role of Campus Police and Administrators
Campus Sexual Assaults have become a major issue for Universities and their police departments. One of the most high profile of these cases in Florida was the case against Florida State Quarterback Jameis Winston. That case reveals the breadth and scope that campus police and officials have in investigating and prosecuting rape cases on campus, especially with high-profile suspects. The nature of campus police departments, the intent of universities to control their own campuses and the difficulty of rape cases in general makes the issue of sexual assaults on campus a particularly difficult one to ensure justice is served.
How Campus Police Departments Work
In Florida, campus police are created through mutual aid agreements set up under Chapter 23 Florida statutes and work in conjunction with other local police organizations. They have all of the authorizations and obligations of any other police force. However, unlike city or county police which are under the authority of city or county political bodies, campus police are subsidiaries of the university for which they patrol. This relationship, along with the unique challenges of college campuses, makes campus police and the investigation conducted by college boards sometimes inadequate.
The Winston Case: A Series of Failures
Three weeks after Mr. Winston was publicly identified as the suspect in a reported rape the case was already foundering. The county prosecutor William N. Meggs announced that there was a lack of evidence to file charges. At the university, the case was not pursued, and Winston won the coveted Heisman Trophy and led Florida State to a national championship victory.
There remained questions as to why the prosecutor was unable to charge Winston Meggs eventually acknowledged a number of shortcomings in the police investigation. In fact, an examination by The New York Times found that there was virtually no investigation at all, either by the police or the university. Amazingly, the report found that the police never interviewed Winston or obtained his DNA which is standard practice. Additionally the police failed to follow obvious leads including interviewing witnesses and reviewing a videotape of the sexual encounter.
It was almost two months before the detective handling the case wrote a first report. After being so late to write a simple report, he suspended the investigation and failed to inform Winston's accuser. All of this conspired together to make a situation in which the prosecutor indeed did not have evidence, crucial evidence, which included the video of the sexual act, and which should have included a DNA test and a suspect statement.
Like the police, Florida State administrators did not promptly investigate either the rape accusation or the witness's admission that he had videotaped part of the encounter. This is violation of federal laws which mandate a university to do a rigorous investigation of all reported sexual assaults.
Florida State's athletic department knew about the rape accusation as early as January 2013, when the assistant athletic director called the police. But those in the university administration did nothing about it. Winston was allowed to play a full season without a single question asked by police or administrators. After getting their trophy, university officials finally asked Mr. Winston to discuss the case, but he declined on advice of his lawyer. The case went nowhere.
Incredibly, a month before Winston's rape accusation became public, a university's victim advocate learned that a second woman had sought counseling after a sexual encounter with Mr. Winston. That woman claimed it was not rape because she did not say "no." Still, the person sought treatment with a counselor regarding the emotional toll it took on her.
Florida State police investigated the case, but rather than submit it to a prosecutor, the college decided to hold a Student Code of Conduct hearing. At the hearing, Winston was cleared of accusations. This is not a new phenomenon. In Florida, an analysis of records has found that almost no one gets convicted of campus rape at Florida's public universities.
Surprising Statistics
In 2012 and 2013, 55 rapes were reported to campus police departments, show records reviewed by the Orlando Sentinel. Arrests were made only in five. Three were dismissed, and two remain open at Florida Gulf Coast University. At the University of Central Florida, 16 rape cases were reported in those two years. Four of them led to arrests. None led to rape convictions. There were 28 cases reported in Orlando's UCF from 2005 to 2011. Nine led to arrests, but there were no rape convictions. UCF told the Depart of Education about 11 reported campus rapes in 2012, while the police investigated just five.
One of the unique challenges of sexual assaults on campus is the age and maturity of the suspects and accusers combined with the prevalence of alcohol. Four of every five campus-rape cases involved what could be called "date rapes." In three of every four cases, the alleged victims reportedly were highly intoxicated.
Police, prosecutors, rape victims' advocates and social scientists all agree that the numbers show the difficulty of pursuing campus-rape allegations. Surveys, most notably the 2007 Campus Sexual Assault Study found 19 percent of female college students said they had been raped in college. Only one of 25 said they reported the rapes to police.
Universities often use, as they did with Winston, noncriminal student-discipline programs instead of courts. One of the reasons Universities claim for using this route is a lower standard of proof, but critics argue that this usually results in immunity for university students from criminal punishment. In the past three years, UCF's program handled 14 rape cases. Two alleged rapists were suspended for two years, one for two semesters, and one was placed on probation, one is left to wonder if these student are "guilty" or not.
Review of Campus Rape Cases by Authorities
The Tallahassee police's handling of a rape accusation against Florida State's famed quarterback Jameis Winston drew attention to the department's failure to adequately investigate despite available evidence such as bruises on the accuser and semen on her underwear. This is part of a larger closer scrutiny by federal authorities. The federal Department of Education has open reviews on several universities under Title IX which demands that students are not denied the ability to participate fully in educational and other opportunities due to sex. Additionally, the Department of Justice has established a website for colleges and students to help guide them on how to address sexual violence on campus. The fact that this is still necessary shows how far there is to go in campus investigations of rape.
In Florida, an examination of other cases from recent years shows a pattern to the handling of sexual assault complaints by Florida State students: After an accuser makes a police report and submits to a medical rape exam, the police ask if the victim wants them to investigate, and if the victim does not explicitly agree, the police drop the case, often calling the victim uncooperative.
There is serious concern and distrust of police. It is unknown how many Florida State University students report sexual assaults to the police. Most occur off campus and are reported to the Tallahassee Police Department, which does not tally which accusers are students, nor does the state attorney's office. Sixteen on-campus rapes were reported to the Florida State University police from 2011 through 2013, but those include nonstudent victims and exclude sex crimes other than rape.
All in all, the Winston case shows the pitfalls and perils of university investigation and "prosecutions" of sexual assaults. Even according to the prosecutor, the campus police and university administrators filed at almost every step. For the victim, the case was mishandled and forced her to go public with her accusations. The university process lead nowhere and allowed someone, who had two accusers with nothing but a Heisman trophy and a path to a million-dollar NFL contract.