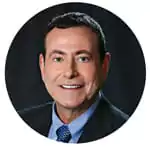 Author's note by Attorney Howard Iken: This article provides an overview of the different stages of a criminal case, including arrest, booking, first appearance, arraignment, formal charges, discovery, early resolution, pretrial intervention, motion to suppress, pretrial hearing, plea deal, depositions, trial, and sentencing. It emphasizes the importance of working closely with an attorney and understanding the options available at each stage of the process.
Introduction
If you are facing criminal charges, the sequence of events follows a similar pattern in every Florida county. It is always a good idea to educate yourself of the process so you can make intelligent decisions about your own situation.
Always be sure to look up the court public records to track your case, and closely follow the advice of your attorney.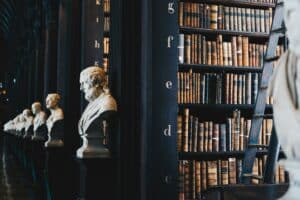 Request a Free Consultation
Arrest or Notices to Appear
A criminal case can begin in several different ways. The most common ways are an arrest by a police officer or a Notice to Appear. An arrest may occur if a police officer witnesses a crime or an investigation produces probable cause that you have committed a crime.
Occasionally charges will be filed directly by the State Attorney without the direct involvement of a police officer. The result will be a mailed Notice to Appear. If you get one and do not appear at the designated date, the court will most likely issue an arrest warrant for you.
Booking
After an arrest, the police will take you to a central booking building, usually at the site of the county jail. They will take a booking photo, inventory your possessions, and process you into the facility. Some people get in even more trouble at that point when contraband is discovered in their clothing.
First Appearance – Advisory
If you do not get bailed out during your first day of being in jail, a judge will review your bond within 24 hours of your arrest. The hearing is called an Advisory or a First Appearance. During the Advisory the judge has the ability to review the amount set for your bond and change it as appropriate. Many times the bond will be reduced. The judge will also advise you on what charges you are facing and any restrictions on your bond.
Arraignment
The Arraignment hearing is where a plea is given: not guilty, guilty, or no contest. More often than not your attorney submits your not-guilty plea in writing. Even if you do not plan to fight the charge, a not-guilty plea gives your attorney more time to work on your case. You may not have to attend the arraignment hearing but make sure to check with your attorney. When in doubt – show up at the hearing.
Formal Charges
If the prosecutor feels there is sufficient evidence to win, they will file formal charges, also called an "Information." The Information will list the exact charge they will be prosecuting. The charges that are listed may be more or less serious than what is shown in the original arrest report. On occasion, the charges could take months to appear. If the prosecutor declines to file formal charges, information will not be filed and the case is considered abandoned.
Discovery
At the same time your plea is filed, your attorney may file a Notice of Discovery and a Demand for Jury Trial. These are routine documents that are filed in the vast majority of cases. A Notice of Discovery triggers a duty by the prosecutor to give your attorney a copy of every single bit of evidence they have collected. Your attorney also must give the prosecutor available evidence. That includes police reports, witness statements, and documents. In a criminal court, there are no surprises – each side always knows what evidence the other side has.
Early Resolution
Some counties have an Early Resolution Program. An attorney working for the state reviews the case and where appropriate – brokers a deal with all the involved parties. The case ends early, with minimal time and cost. This is not a program that wipes away the charges. More often than not, your deal will involve the required conditions and a criminal record.
Pretrial Intervention
You may be eligible for a Pretrial Intervention Program (PTI). Many people that are first offenders, non-violent offenders, and that are on drug-related charges become eligible for PTI. The State Attorney's Office usually has a dedicated individual that reviews cases to determine eligibility.
If you enter the program you will be required to go through a preset list of requirements. The list could include drug court attendance, community service, financial restitution to a victim, or any combination.
If you successfully complete PTI, your charges are completely dismissed.
Motion to Suppress
There are situations where the police do not follow the law, or required procedures when collecting evidence. Some examples: improper search of your house, car, or person. Or seizure of confidential documents without a subpoena. During DUI stops, there are established procedures that must be followed.
If there is a problem with the way the police gathered their evidence, your attorney may choose to file a Motion to Suppress Evidence. A hearing will be held on the motion and if successful, certain evidence and/or statements may be "excluded" by the court. Excluded evidence is the same as if the evidence never existed. A successful hearing can cause the case to be completely dismissed.
Pretrial Hearing
At the pretrial hearing, the prosecutor and your attorney quickly discuss the case. In many counties, the courtroom is packed with many other people awaiting their pretrial. Plea offers may be discussed, accepted or refused. The pretrial hearings are a great way to get educated on what types of deals are routinely offered – for certain types of crimes. It may be a good idea to sit through a half day of pretrials to get educated.
Most judges encourage deals during pretrial hearings because their calendar is overloaded. If you can get a favorable deal, your case could be finalized at the pretrial.
You will probably observe the attorneys discuss what stage they are at in the Discovery process and if there are problems. Normally discovery has not been completed by the first pretrial. Also, the prosecutor may not have filed formal charges by the date of the pretrial.
More often than not, the judge will schedule another pretrial date, a month or two in the future. It is possible to have many pretrial hearings but at some point, the judge will insist on setting the final trial date.
Plea Deal
A plea deal can be stuck at any time during the case but is most often done during a pretrial hearing. That is a point where the prosecutor has not extensively prepared for the case and has the motivation to cut the case short. Many judges will strongly hint when they think there should be a plea settlement.
Depositions
If you decline to accept a settlement, or none has been offered, you will ultimately go to trial. Your Ayo and Iken attorney may choose to hold one or more depositions. A deposition is an excellent, but expensive way to prepare for trial. Victims, witnesses, and testifying experts can be questioned during a deposition. There is no judge, no bailiff, and no jury. Just your attorney, the State Attorney, and the person to be questioned.
In a deposition, your attorney can find out exactly how someone intends to answer at trial, without a judge or jury hearing the results. Those answers can be challenged, expanded upon, and tested for weaknesses. A deposition can uncover weak parts of the case against you and is considered an excellent tool in your defense arsenal.
Trial
Sometimes you have to go to trial to present your story and get a fair outcome. But the fact is that going to trial is rarely a good decision for most people. The cost, stress, and stakes are at a peak. Going to trial is almost a roll of the dice despite the skill and experience of your attorney.
At trial, you must influence the thoughts of a group of jurors. That is easier said than done and is always unpredictable.
Once you decide to go to trial the chances of the prosecutor offering a deal diminish. You face one of two possibilities: a not-guilty or guilty verdict. The guilty verdict will come with consequences usually more severe than an early plea settlement will bring.
But sometimes a case is best taken to trial. During the trial, your attorney and the prosecutor will present a sequence of witnesses, documents, and physical evidence. You will not have to testify unless you choose to – that is your constitutional right. You will normally know the verdict soon after the trial ends.
Sentencing
If you lose at trial, the judge will normally pronounce a sentence immediately for misdemeanors. For felony convictions, there may be a separate sentencing hearing. During that hearing, evidence may be presented to argue for a harsher or less harsh sentence.