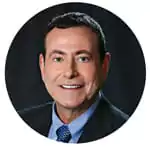 Author's note by Attorney Howard Iken: Reckless driving is a serious offense in Florida that involves a willful or wanton disregard for the safety of others. It can result in fines, probation, jail time, and license suspension. Reckless driving charges can be lowered to careless driving charges, which are less serious and can be dismissed after completing a traffic school course. Defenses to reckless driving charges include challenging the accusations, proving that the accused was not driving willfully or wantonly, and questioning the evidence. Reckless driving can also negatively impact one's insurance rates, driving record, and employment opportunities.
Introduction
I
Driving is more than a privilege in our busy world, it is almost a necessity. We drive to work, and to school, run hundreds of errands, attend church, go to the movies, visit friends and go on vacation. Without transportation, day-to-day life can literally grind to a halt. This is important, as there are certain circumstances in which a person's driver's license could be suspended following a conviction for reckless driving.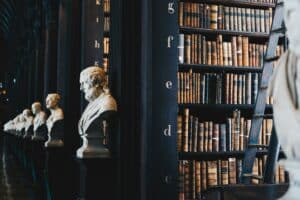 Request a Free Consultation
Reckless Driving vs. Careless Driving
Reckless driving today is similar to what drunk driving was prior to 1980, meaning it is frequently not well-defined under the law, it is difficult to investigate for police officers, and the offense does not often result in actual criminal charges. Reckless driving tends to involve a certain state of mind, therefore can be difficult to prove. In many instances, reckless driving charges can be lowered to careless driving charges. Careless driving involves similar offenses as reckless driving, however a person charged with careless driving is more likely to have unintentionally committed the offense, whether by misjudging a distance or simply not paying attention. Careless driving charges are much less serious, and can generally be dismissed after the person charged completes a traffic school course approved by the state of Florida.
What is Reckless Driving?
There are a number of behaviors that can result in charges of reckless driving, including speeding, tailgating, failure to yield, and weaving in and out of traffic. Reckless driving can actually be a sort of "catch-all" term, even covering screeching around a corner, or suddenly slamming on the brakes. Reckless driving puts others on the roadways in danger as well as putting the driver who is driving in a reckless manner in harm's way. Those who engage in reckless driving have effectively cut their reaction time in half, making them unable to avoid unexpected hazards on the road. Florida has made reckless driving a significant offense, with harsh penalties, due to the serious repercussions associated with such behaviors. Under Florida statute 316.192, reckless driving is essentially defined as any person who drives a vehicle with willful or wanton disregard for the safety of others.
Florida Penalties for Reckless Driving
Many feel reckless driving is a fairly minor offense, however, the charges can be quite serious. Reckless driving is considered a second-degree misdemeanor under Florida law, yet the punishment for a reckless driving conviction can be as much as ninety days behind bars, six months probation and/or a fine as large as $500. A person who is convicted of a second offense of reckless driving could face double those penalties, with the potential of as much as six months of incarceration.
If the reckless driving resulted in significant damage to another's property or serious bodily harm to another driver or a passenger in the vehicle of the person charged with the crime, the penalties increase exponentially. If the property was damaged, or there were injuries that were non-serious in nature, the crime becomes a first-degree misdemeanor, with penalties of as much as a year behind bars, twelve months probation, and/or a $1,000 fine. In the case of injuries to a person which were serious in nature, the offense is upgraded to a third-degree felony, punishable by up to five years in jail and fines as large as $5,000.
What is Willful or Wanton Conduct?
Willful conduct means an action was committed with intent, knowledge, and purpose. Wanton conduct means the vehicle was driven with conscious, intentional indifference to the consequences of the reckless behaviors and with full knowledge that damage to persons or property could result. Simply acting in a negligent or careless manner while operating a vehicle is not sufficient to support a conviction for reckless driving. The state prosecutor must show that the actions of the accused were knowing, purposeful, and carried out with intentional indifference to the consequences. This is a very important distinction. Suppose you are driving through a school zone, thinking about what you will cook for dinner, or what time you are picking up your daughter from ballet, and you accidentally exceed the school zone speed limit. This may be a careless act on your part, but is not the same thing as seeing a school zone, knowing there are children present, and deliberately speeding up. Of course one of the primary differences between those two scenarios is state of mind, which can be difficult to show.
What are the Potential Defenses to Charges of Reckless Driving?
The defense your Ayo and Iken criminal defense attorney will use in your case will depend on the circumstances surrounding your charges. That being said, a few of the defenses which could apply in your case may be determined by answering the following questions:
Were you actually driving the vehicle in question?
Were there people or property near enough to be endangered by your driving?
Were you driving your car in a manner that willfully or wantonly disregarded the safety of others, or were you merely careless?
Were there witnesses who can challenge the accusations of reckless driving on your behalf?
Are your charges based solely on excessive speed? Are the charges against you based on the police officer's observations, or supported by video?
Were there extenuating circumstances involved?
Why Excessive Speed Alone is Not Sufficient for Charges of Reckless Driving
Speed alone is not sufficient to base charges of reckless driving. Even if you happened to be driving 65 mph in a 40 mph speed zone, then were forced to slam on your brakes in order to avoid hitting another vehicle, you are not necessarily guilty of reckless driving. The excessive speed must be combined with other actions in order to prove you wantonly disregarded whether others could be harmed by your actions. If, however, you are driving 25 miles over the speed limit in a residential area and you totally disregard whether pedestrians or children are present, running a stop light or stop sign in the process, the combination of those things could support charges of reckless driving. There are, however, exceptions to the fact that excessive speed is generally not sufficient to warrant reckless driving charges. When a driver is driving at speeds that are considered "grossly excessive" then reckless driving may be charged. A grossly excessive speed could be driving 80 mph in a 35 mph residential neighborhood, or driving 120 on a freeway.
Florida Cases of Reckless Driving
Some of the more notable cases in the state of Florida of reckless driving include the following:
In a 1997 Florida case, a driver was convicted of reckless driving for speeding, ignoring red and yellow lights, and driving with a missing lug nut and worn-down tire tread.
In 1991, a Florida driver was convicted of reckless driving for consuming alcohol, driving at excessive speeds, passing others in a dangerous manner, and failing to take evasive actions in order to avoid a collision.
In 1988 a Florida driver was convicted of reckless driving for driving at twice the speed limit in congested traffic, and making no attempt to avoid hitting a stopped car.
In 2011, a driver in Florida was convicted of reckless driving for operating a large commercial fuel truck at excessive speeds on a curved highway ramp, weaving in and out of traffic.
In 1993 a Florida driver was convicted of reckless driving for driving a car with was damaged, without permission from the actual owner, driving twice the posted speed limit in a residential area, and driving without a valid driver's license.
In 2007, a Florida driver was convicted of reckless driving for excessive speed and passing a slower vehicle on the right-hand side, in the midst of heavy traffic.
The Only Time Reckless Driving Charges are a Good Thing
While it seems hard to believe, there are certain circumstances in which reckless driving charges may actually be a positive occurrence. Florida residents who have been charged with DUI, may be able to have their charges reduced to what is known as a "wet reckless." Since DUI convictions carry much heftier consequences than reckless driving, it is almost always a good thing to have the charges reduced. A DUI conviction can stay on a person's record much longer, raising red flags during employment background checks or even when applying to rent a home.
It can be difficult to obtain a professional license or a governmental student loan with a DUI conviction on your record. The criminal penalties for a DUI conviction are harsher, in terms of jail time, fines and probation times than those for a conviction for a wet reckless, which is essentially the same as a conviction for reckless driving. Many auto insurance companies will drop a person who is convicted of DUI, while that same person stands a chance of keeping their insurance, albeit at higher rates, if convicted of reckless driving.
Why You Should Fight Your Florida Reckless Driving Charges
While you may feel as though it would be better to simply plead guilty to your charges of reckless driving and move on, in fact, having an experienced Ayo and Iken Florida defense attorney by your side can result in your charges being reduced to a regular speeding charge—which requires only payment—or even removed from your record altogether, so long as you complete a driver's improvement course. In some instances, your attorney may be able to have the reckless driving charges dropped entirely. This is always a benefit as any conviction—even for a misdemeanor—goes on your record and is easily viewable by potential employers and others. While you may not think reckless driving charges and a potential conviction are all that important, a future employer could see that conviction and determine you are not a good job prospect.
Points on Your Florida Driver's License
A reckless driving conviction can add four points to your driving record. While this may not sound like such a big deal, if you accrue twelve points within a period of twelve months, you could have your driver's license suspended for a period of 30 days. If you accrue eighteen points within a period of eighteen months, your license could be suspended for a period of three months. Accruing twenty-four points within a period of thirty-six months could result in a license suspension for an entire year. Points are assigned on the date the offense occurs, and even if you receive a ticket out of state, you will receive the same amount of points on your Florida license for convictions in any state or federal court. If you are found guilty of three reckless driving offenses within a single year, you could potentially lose your license permanently. Without a driver's license you could find it difficult to keep your current job or obtain a new one.
Why You Should Avoid a Reckless Driving Conviction at All Costs
Aside from a DUI or DWI, reckless driving may be the most negative driving offense for which you can be convicted. The consequences of such a conviction are significant. Many believe the nature of reckless driving speaks to the state of mind of the person behind the wheel, extending much further than simple negligence or carelessness. Whether you have wantonly disregarded the safety of other human beings or the property of others or have led law enforcement on a car chase, you may be charged with reckless driving in the state of Florida.
A person convicted of reckless driving will also have to deal with the consequences from their insurance company. It is almost certain rates will go up—even doubling or tripling—following a reckless driving conviction. If the charges are particularly serious (if property or persons were harmed), then the insurance company may even drop the offender. All in all, it just makes sense to look for every opportunity to avoid a permanent criminal record, the potential to lose your license, and a significant increase in insurance rates. Reckless driving cases can be beaten—the terms "willful or wanton disregard," are subjective and vague, and can be applied in many situations. Perhaps the police officer was mistaken about whether you were driving recklessly, or, at the very least, not certain enough for you to be found guilty beyond a reasonable doubt.