Our Ayo & Iken attorneys have been busy this month. In this recap, we will take you through the many facets of what our attorneys have been up to from New Port Richey to Tampa and Orlando. We have tried cases, handled a difficult criminal case that has garnered media attention, helped educate the community, spotted legal trends, and done some deep thinking about our legal philosophies. Here's a look at what we have been up to:
Attention-getter: We got involved in the Regina Shelton case in Polk County which got a lot of attention in the media in the Tampa Bay area, which can be a challenge. She is accused of DUI with serious bodily injury and leaving the scene of a crash with bodily injury. Police say she hit a 5-year-old girl on her bicycle. A toxicology report said she had meth in her system at the time of the crash, which we investigated. We did have success in getting her a lower bond than the state wanted, which was $30,000-per count. We were able to get the judge to set it at $15,000 per charge. This represents just the beginning stages of the case.
Success Story: New Port Richey Attorney Bruce Przepis – I tried a case recently that was a great success. My client divorced his wife in 2006. He lives in Morrocco. His wife stayed in the Tampa area. He was ordered to pay almost $4,000-a-month in alimony. He didn't go the final hearing and so the years go by and by the time he hires me he is more than $360,000 in arrears in alimony. Luckily for him, his ex-wife re-married almost a year after the divorce. So we had the trial and we were successful in getting the judge to agree that his alimony terminated on the day she remarried because that is the law. If you have permanent alimony and your receiving spouse re-marries, it terminates. The theory is she has a new husband who can support her, why does the ex-husband have to support her? The judge agreed and so I was able to get rid of around $300,000 of what he owed. It was a pretty good victory. My client was happy. I thought I was right and it turned out I was. There was a lot at stake there.
Trends: Tampa Attorney Kristal Knox – I have been getting a lot of tax questions because this is the time of year everyone wants to know if they can claim their child as a dependent or not. Usually we always put that in a marriage settlement agreement, but until there's a final order it's usually up in leeway as to whoever claims it first. The IRS has their own criteria that they look at if it's a pending divorce or if a couple is separated. They look at who had the children the majority of the year, who is paying child support, things like that.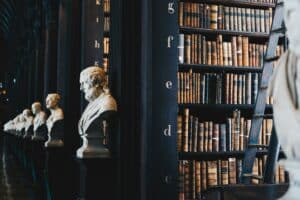 Request a Free Consultation
Orlando Attorney Jennifer Schulte – A lot of people are at to the point where they are thinking about summer child time-sharing. People are through the holidays and now they have filed their tax returns so people are interested in hiring an attorney for those issues. So those issues are busy right now.
Orlando Attorney Jason Ponder – The trend I have been dealing with is grandparents' rights cases with the new law that took effect that allows for criteria for grandparents to get custody and time-sharing. Previously, grandparents have very few rights in Florida to their grandchildren. It's a very hot topic right now. There are so many people wanting to challenge it under the new law.
Upcoming cases: New Port Richey Attorney Allison Belcher – I've been doing a lot research on termination of parental rights and step-parent adoption for a trial I have coming up. I am defending a client against an effort to terminate her parental rights which I do not think is right. She has had issues in her life and has come back from them and just wants to be able to see her child. There is also a step-parent involved who wants to adopt the child. I have found some good case law for the trial.
Tampa Attorney Kristal Knox – Like Allison, I also have a termination of parental rights case but this one thankfully is uncontested. The father has consented to a termination. He's basically abandoned the child. He doesn't see child, he doesn't contact the child, so he has agreed to terminate his parental rights. It benefits my client because she doesn't want him around at this point. She doesn't think it would be good if he did start coming around. I think eventually she wants to re-marry and she would like her then husband to adopt the child. I also have an alimony modification going to trial next month. My client is paying permanent alimony on a nine-year marriage. It's ridiculous. The order is from the 90's. And he is in his 80's now and paying $1,200-a-month. He is retired and on a fixed situation and does not have a lot of money. So she gets more than he does right now.
Giving Back: We have been asked to speak at UCF's legal department so for two days I will be on campus speaking about family law to the college kids, so that is exciting. We also have two interns in our Orlando office from UCF that have started. We really enjoy our intern program at the firm. In my opinion, it helps students in law school and undergrad as they get to do things in the field. Like one student is doing a memorandum of law for her class on child time-sharing and another student is going to be doing one on contracts so it's rewarding that people in the community can intern with us and learn about the law.
A Philosophy: Tampa Attorney Jeana Vogel – I recently attended some classes to be updated on the latest laws concerning family law. It's a really great tool to keep on the cutting legal edge. In one of the classes they drove home that there is hope in some cases for reconciliation in marriage. It was said that we as attorneys have an obligation to mention other alternatives than divorce or a contesting divorce, such as trying counseling, trying mediation to try an avoid that costly and lengthy litigation battle. Also, when I see someone who is at all hesitant about getting a divorce I always encourage marriage counseling. I think it's important to exhaust all avenues to save your divorce. I always tell people I don't promote divorce, I facilitate it. That's a big difference.