It has been a fascinating year for our exciting team of attorneys who have challenged themselves on many fronts for their clients. They have tackled it all from a groundbreaking same-sex marriage case to a heart-wrenching fight for the safety of a teenage boy. We even had two of our clients get married on the front porch of our Tampa office due to their affection for one of our star attorneys; the story is below. I hope you enjoy the highlights of an amazing year at our firm and make your way to the bottom of this recap for some key advice from our legal team: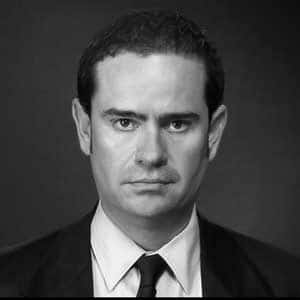 Cases in the Spotlight:
Ayo & Iken New Port Richey legal team won a major victory in the cutting edge legal area of same-sex marriage in Florida by securing parental rights for a client. In October, a local judge sided with Ayo and Iken saying: "This is arguably the same as when one party of the marriage has an affair and becomes pregnant by the third party. Case law is very clear that even in those circumstances, the biological father does not have standing with regard to his biological child because the child was born of an intact marriage."
Breaking new legal ground is what this firm is about and the ruling proved to be a highlight for the Ayo and Iken team. We put in tireless hours of work into the case. "I had goose-bumps," on of our attorneys said of learning of the judge's ruling.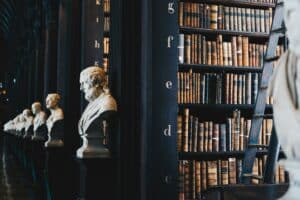 Request a Free Consultation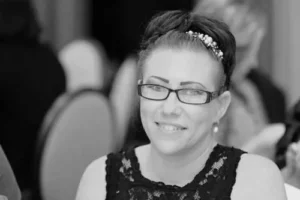 Ayo & Iken Orlando Attorney Jennifer Schulte was in the news this year for her role in tirelessly representing the mother of a runaway teen. The case drew international headlines early this year and Schulte later appeared in the Sun Sentinel newspaper as she battled to find her client and son peace.
The teen's case grabbed interest internationally after authorities said his father, an attorney then practicing in South Florida, kicked his son out of his car on a highway side during an argument. The father was eventually arrested on a charge of abandoning the then 16-year-old boy, but prosecutors declined to move forward. The teen was later found in March sleeping in a Vero Beach hotel stairwell and taken into custody. That same day the boy escaped from Florida Department of Children and Families custody and remained missing for months. The boy's tragic disappearance left his mother and Schulte's client, Nestralda, suffering in anguish from her distant homeland of Palau, a group of islands in the North Pacific Ocean, southeast of the Philippines. Nestralda had not seen her son since his father took him from Palau as an infant without her consent. Attorney Schulte later witnessed a tear-filled reunion that may not have occurred without her passion for the case.
"It was an incredibly emotional moment," she recalled.
Firm Partners Howard Iken and Alberto Ayo finished up a divorce case for one of the more iconic individuals of the decade – George Zimmerman. As you recall Mr. Zimmerman was at the center of a major controversy in Florida, became a symbol for Florida's Stand Your Ground Law, and also was the genesis of a national self-examination of race relations in the US. Our firm also served as a spokesperson for Mr. Zimmerman several times; including this video that was published around the globe. The case was conducted in the Seminole County Courthouse. Both Mr. Iken and Mr. Ayo were involved personally as is the custom with all Ayo and Iken high profile cases.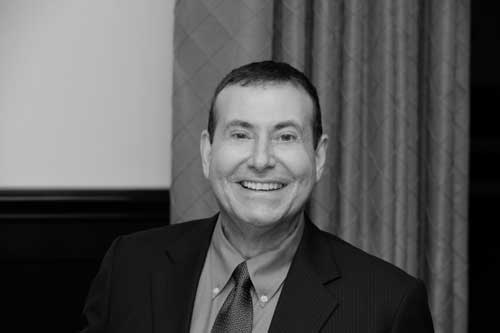 More Success Stories: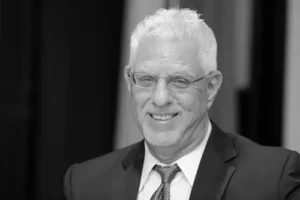 New Port Richey Attorney Bruce Przepis worked for a client who owed over $360,700 in back alimony even though his ex-wife re-married after her divorce and the alimony should not have accrued. After trial, Attorney Przepis was able to have the alimony reduced by court order to around $53,000. "It proved to be a significant reduction and a great result," Attorney Przepis said.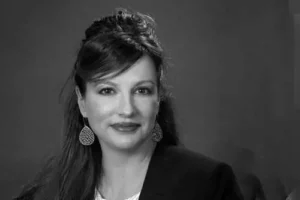 Orlando Attorney Beth Clause served a client who had a permanent domestic violence injunction that he regretted greatly and was interfering with his ability to get a job as a firefighter. Her client suffered from severe depression since boyhood and at the time of the incident he was taking a cocktail of prescribed drugs that were supposed to be helping him, but instead led him to severe blackouts and memory loss. Since the night in question he got off the drugs and sought therapy. Attorney Clause described her clients' transformation: "While representing this young man, I watched him really transform his life, so I filed a motion for relief from the injunction and explained the situation to the court and my client was granted relief. I felt good about that outcome and the improvement to my client's life and mental health."
Wedding Bliss: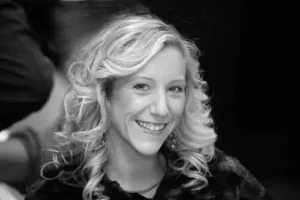 Tampa Partner Jeana Vogel presided over a wedding ceremony for two of her clients and the story below is telling as to complete appreciation and trust she built with her clients. Aleydis Silva Bautista and Kyle Seeger hired Attorney Vogel during an extremely difficult time in both their lives. Kyle had been through divorce with Vogel handling his case and because of her great work recommended Aleydis hire her as she faced a similar stressful circumstance of parenting a child after separation. During that time, the couple began dating and fell in love. In planning to get married, another opportunity arose for Kyle and Aleydis – the chance for Kyle to legally adopt Aleydis' four-year-old son. The child's biological father had agreed to give up his rights to the boy in order for Kyle to adopt the youngster, so the couple decided to expedite their plans to wed in order to begin the adoption proceedings.
Attorney Vogel held the lovely ceremony on the front porch of our Hyde Park office and handled the adoption for the couple. And here is how her clients view Attorney Vogel; I think it says it all about our firm:
"We have gotten to know Jeana very well and see her as part of the family," Kyle said.
Attorney Vogel also thought back at year's end: "It's very rewarding to see clients come full circle, overcoming drama of old relationships, and blossoming into a new marriage. I especially enjoyed the opportunity to perform the marriage ceremony followed by the privilege of representing the parties for the adoption."
Firm Expansion
Our firm experienced rapid growth during 2016. Several prominent attorneys joined our legal team during 2016 including Claudia Blackwell, Jennifer Schulte, and Beth Clause.
Robert Napper was brought aboard full time as a Legal Journalist. Robert formerly worked for the Tampa Bay Times as an assignment reporter.
Sierra Johnson joined Ayo and Iken with our growing intake team. That team is headed by Melinda Radebaugh.
Attorney Trescot Gear joined us in 2016 to lead our employment law department.
Gayle Coffman, a career paralegal joined our Tampa office and is assisting Partner Jeana Vogel.
Genesis Pettay was a front desk team member at Ayo and Iken years ago. She left to attend law school. Genesis joined us in our Orlando office as a paralegal while she is studying to take the Florida Bar.
After years of underserving the Pinellas County market we decided to open our St. Petersburg office in the Plaza Tower in downtown St. Petersburg.
We are in the process of expanding our office in Heathrow, Seminole County. More news to come in the new year.
Jeana Vogel has been named as a partner in the firm. We look forward to her continued success at Ayo and Iken.
Awards
Dionne Thomson, Accounting Manager in Tampa was awarded our Above and Beyond award recognizing her can-do attitude.
Melinda Radebaugh, Intake Team Leader received our Rising Star award for exceptional results in the very short time she has been with us (1 year).
Karen Trussell, a paralegal in our Tampa office (and also a Florida licensed Attorney) received a Service award for her five loyal years of service.
Advice of the Year:
Beware the perils of social media if you are going through a divorce or child time-sharing situation, our attorneys say:
New Port Richey Attorney Bruce Przepis: "One of the biggest mistakes people make can be boiled down into one word: Facebook. I know people enjoy social media but it is absolutely a dangerous thing to venture into. I have never been able to understand why people feel they need to bear their intimate and personal details on social media to thousands, perhaps even more, people. If people understood how often I and my colleagues are able to use Facebook posts as evidence against someone in court, I think you would probably turn your computer off."
Tampa Attorney Jeana Vogel: Too many times people are posting about their case or maybe a night out on the town where they are drinking. That stuff can come out in a custody case and often hurt a person's standing with the court.
That's it for 2016 ! It was an interesting and exciting year for us. We look forward to getting back to our daily mission – helping and fighting for our clients. We leave off with the following wish for all of our clients across Florida:
f prescribed drugs that were supposed to be helping him, but instead led him to severe blackouts and memory loss. Since the night in question he got off the drugs and sought therapy. Attorney Clause described her clients' transformation: "While representing this young man, I watched him really transform his life, so I filed a motion for relief from the injunction and explained the situation to the court and my client was granted relief. I felt good about that outcome and the improvement to my client's life and mental health."