by Robert Napper
It has been a year of impact at Ayo & Iken on behalf of our clients, and a year of growth for the firm as we continue to provide top-notch legal services to Floridians across the state. Join us in reflecting on 2018 as it has truly been a remarkable year for all of us.
New Horizons: The year ended with a bang for the firm with plans to open a new Ayo & Iken office in Ft. Lauderdale. The new office will be led by Attorney Lee Feinberg, who in September entered his 26th year practicing family law. Feinberg, who is also a Florida Supreme Court certified mediator, will be practicing out of the South Florida Business Journal building at 6400 N. Andrews, in Fort Lauderdale. Feinberg's level of experience and aggressiveness representing his clients will be a great asset to South Florida.
Righting a Wrong: Orlando Attorney Jason Ponder uncovered an egregious case of financial abuse of his client by the Florida Department of Revenue in discovering the man had been paying thousands more in child support than he should have. As the man navigated through his divorce, DOR filed an administrative order entering monthly child support at $2,600 without checking the financial statements of the man's wife. Eventually, the man retained Attorney Ponder who took over his divorce and discovered the irregularity as his client's wife made far more money than she disclosed to the state. It took months of painstaking work but the divorce was completed and Ponder proved the child support mistake which eventually led to the erasing of arrears that were destroying his client financially. Ponder's client is now paying $121-a-month in child support.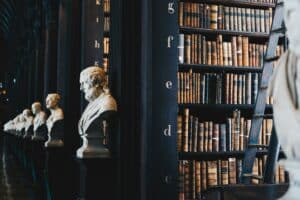 Request a Free Consultation
"We strive for fairness first and foremost. Obviously, I could not be happier to get someone back on his feet and keeping him from getting raked over the coals by figures that are thrown out of mid-air," Ponder said.
Taking on the Challenge: Family law can be rollercoaster as emotions often run high in a divorce and gray area exists in much of the law. Ayo & Iken's attorneys are always ready to be aggressive and creative on behalf of their clients. Some cases in point:
Ayo & Iken St. Petersburg Attorney Claudia Blackwell took on an extremely complex financial case in 2018 with her client being a former major league baseball player. Her client has a significant pension and his wife is a small business owner so this is a classic case where a forensic accountant was needed to look at the couple's finances.
"The experts we employ in our cases are essential in understanding the factors that are important in a case whether it be financial, vocational, or issues involving children," Blackwell said.
Ayo & Iken New Port Richey Attorney Bruce Przepis took on the challenge of going to court to try to change a divorce settlement agreement; a difficult process as the law likes finality, he said. In looking at the case, however, Przepis saw the settlement as a clear case of a husband pressuring his wife to sign an agreement without disclosing all of his financial assets.
Ayo & Iken New Port Richey Attorney Jason Coupal took what he believes to be a cutting-edge attempt to stop a 14-year-old girl from being bullied by another 14-year-old girl. Coupal filed a stalking injunction against the accused bully, a rare occurrence where minors are involved. While a judge denied the injunction, the accused bully received a severe admonishment from the court and warned that the injunction can be re-filed if the behavior continues.
Fighting for Children: When children are involved, our attorneys work tirelessly to seek what is in their best interest. In many unfortunate cases, one parent is not letting the other parent see a child. Or in drastic cases taking off with the children to another jurisdiction or state. In 2018, there were numerous instances of quick action by our attorneys that led to reunifications of parent and child.
For example, in Tampa, Ayo & Iken Attorney Lee Feinberg won a judge's order mandating a mother bring back to Florida the 5-year-old daughter of his client, the father. She had taken the child to New Jersey without his knowledge setting off litigation.
One issue that had to be dealt with in the case is the couple is not married, so while Feinberg's client had raised the child from birth, he did not have legal paternity established.
Feinberg's quick action establishing paternity for the father kept the case in Florida and eventually a judge ordered the mother to return the child. Feinberg's client now has 50/50 time-sharing with his daughter if the mother stays in Florida, or majority custody if she continues to reside in New Jersey.
In Orlando, Ayo & Iken Attorney Paul Moyer had a case where he filed a motion for contempt against a mother who refused to facilitate time-sharing for the father of their daughters. It was a tricky case because the daughters were the ones refusing to go, but that still does not absolve the mother from making them, if that is what the court has ordered.
"It is a misconception that the child has some kind of veto power as to whether he or she spends time with a parent," Moyer said.
Sometimes a jurisdictional issue as to where a case will be heard is key to a successful outcome. Ayo & Iken New Port Richey Attorney Howard Ellzey recently won a victory as a Florida judge ruled in his favor that a child custody issue would be heard in Florida, instead of Mississippi. It proved to be a relief for Ellzey's client, who desperately wanted to keep the decision-making in Florida.
Teamwork: Ayo & Iken Tampa Attorney and Partner Jeana Vogel became a proud new mom in adopting her 5-year-old nephew in September. Not only did Vogel's case warm hearts within the firm, but it also highlighted teamwork within Ayo & Iken that proved efficient in court.
Leading up to the adoption, it remained unclear whether the mother of Attorney Vogel's son, who had already had her parental rights terminated, would contest the adoption. Vogel's colleague, Ayo & Iken Tampa Attorney James Wimsatt, signed on to represent her in court, as the issue was far too emotional for Vogel to handle herself.
It may come as a surprise to some that one of the most talented family law attorneys in the region did not represent herself in her adoption.
"It really drove home the assertion that people should never represent themselves in an emotional situation," Vogel said. "It is so important to have an attorney in these high-stress situations where you may not be able to view the process objectively."
Not only is it smart to hire an attorney to handle difficult legal situations, but it can be a thrill for the attorney when things work out for all involved.
"It was such an honor to represent Jeana in her adoption. It meant a lot that she put her faith in me as her attorney," Wimsatt said.
A Twist of Fate: Ayo & Iken Tampa Attorney James Wimsatt had one of the more interesting and rare twists of fate that will make a reunion between a father and daughter official on paper after several decades. It is a legal situation that appears to rarely if have ever occurred, Wimsatt said.
Wimsatt's client is a California woman in her 30s who believed for most of her life that the man who signed her birth certificate was her biological father. She recently learned that not to be true and found her biological father living in Pinellas County. The father and daughter struck up a relationship that continues to grow and Wimsatt's client now wants her birth certificate to be changed to have her father's name on it.
The problem is birth certificates cannot be changed without disestablishing paternity in the court's eyes from the person who signed it. In this case, unfortunately, the man who signed Wimsatt's client's birth certificate has since passed away. Florida law, however, allows for a child to file an action of paternity, so Wimsatt's client will be filing such an action on her father, who then plans to admit to the claim thus paving the way for the legal reunion.
Wimsatt said he will be ecstatic for his client and her father in a case that has raised the interest of his colleagues as being unique.
"Every lawyer I have talked to has said they have never seen anything like it before. Every judge I have talked to has said they have never seen anything like it before," Wimsatt said.
It just goes to show that our attorneys are not afraid to break new ground and take on the most challenging cases.
Expanding Across the State and Maintaining Client Service: Partners Howard Iken and Alberto Ayo continue to juggle the difficult task of maintaining a caseload, striving for excellence with their clients, and guiding Ayo & Iken in their quest for statewide dominance. The year 2018 saw several improvements in the Ayo & Iken business model. One important area was the development of a sophisticated client service department. This department works together to ensure incoming phone calls are handled correctly and potential new clients are quickly matched with an attorney for an initial meeting. The department is also equipped with advanced systems that allow a birds-eye view of every client's case, financial status, and an instant overview of all stakeholders involved. This allows visibility and decision making at the most client-forward levels of the firm.
Ayo & Iken also increased state-wide coverage of experienced paralegals and client service reps in every office. As stated above, 2018 saw huge investment in South Florida. Ayo & Iken arranged infrastructure to service clients in Palm Beach County, Broward County, and Miami-Dade County. 2019 will see a rapid increase of attorneys and support team members to adequately service the needs of South Florida residents. While working on these projects the two partners remain devoted to their personal clients.
Politics, Politics, and More Politics: As always, the firm provided in-depth coverage of the 2018 mid-term elections and all things family law-related during the Florida legislative session. Stay tuned in 2019 for our legislative roundups that will discuss any bills filed in the legal arena. One thing to watch out for next year is the possibility of an alimony reform bill being filed. We have covered the issue extensively for years and will continue to do so in 2019.
A Special Message from the Partners, Associates, and Legal Team Members of Ayo & Iken
We wish all to have peace on earth, a wonderful family life, and a stress-free, prosperous life. We sincerely hope no one ever needs our services. But you can count on us to be on your side whenever and whereever needed. Howard Iken, Alberto Ayo, Jeana Vogel, and the entire Ayo & Iken team wish you a Happy New Year!