It has been another impactful first half of the year for the Ayo & Iken law firm as our attorneys continue to fight for their clients facing difficult times, dealing with everything from freeing a client unfairly jailed to keeping a loving father connected with his child after her mother left to another state with their baby. It has also been year so far of growth for the firm as we prepare a new office in New Port Richey and welcome a new attorney. Our staff has been busy as well with our paralegals receiving kudos online from customers appreciative of their hard work, and taking part in charitable events to benefit the community. Please take some time to read about what our dedicated group of attorneys and staff has been up to:
Dedication: Ayo & Iken Orlando Attorney Jennifer Schulte took on an extremely complex case in May when one of our clients went to jail for contempt and other charges based on testimony by an abusive ex-spouse who used the courts to his advantage. It became an extremely urgent case as our client stood to miss out on deadlines concerning her job which she obviously could not complete from jail. The timeline that ensued shows the hard work Schulte then put in fighting for her client, whose spouse retained her to try to secure a difficult release from prison. Schulte began work on the case at 5 p.m. that evening and by 5 p.m. the next day after reviewing 1,800 pages of documents related to the case and relevant case law, she secured her release. Schulte completed the feat in time for her client to meet her employment deadlines and she remains on the case to fight our client's ex-husband in court.
Compassion: Ayo & Iken Tampa Attorney Jeana Vogel took on an emotional case where a mother left the state with the 1-year-old child of her client. It was a complex case of filing an emergency motion for the return of the child and ensuing litigation to establish time-sharing rights for the father. Vogel was able to secure that her client stayed part of his child's life leading to the following testimony of the client which says it all about her dedication and competence in dealing with the case: "I had my heart ripped out of me. After I gathered my wits, I began to search for legal representation and Ayo and Iken was the first firm that appeared on my search. I called to setup an appointment and I could feel the compassion through the phone. It was then I knew this was the place for me. When I walked through the door I heard Jeana in the conference room with another customer. Needless to say, I was impressed, however she would exceed my expectations with her dedication to the case, work ethic, knowledge and professionalism. Fast forward to my court date and day of judgment. If I did not have Jeana on my team I believe the outcome would not have favored me. Instead, I was vindicated of my allegations, and my daughter will continue to have her devoted and loving father in her life. I don't how to truly express my appreciation for what she gave back to me in words, but I will try. Thank you Jeana for giving this daddy and daughter the opportunity to continue building the enduring all important life-long bond."
Firm Philosophy: It's cases like these – including a five star review for work on another case by Tampa Attorney Kristal Knox with the comment, "they care about the client," and another client's commentary regarding New Port Richey Attorney Bruce Przepis that stated the client "could not ask for anyone more knowledgeable, the 30 years of experience really shows" – that led Ayo & Iken Managing Partner Howard Iken to address his thoughts on the legal profession: "I think it shows the power we have as a firm to bring positive change to someone's life. There are few other jobs that can touch a person's life in such a unique way. It is not just the attorneys that have the power to help. It is everyone in our firm."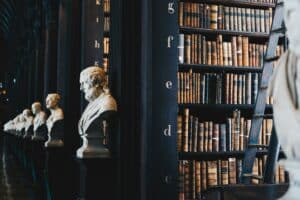 Request a Free Consultation
Our Paralegals: It has been a banner few months thus far in 2017 for our paralegals as well, who are often the unsung heroes who help assist our attorneys and clients through difficult and time-consuming work. Our client not only gave a shout out to Attorney Przepis for his representation but also spoke of paralegal Mandy Goldman's work, who the client stated along with Bruce "walked me through the whole process." Another client's words said it all about the work of Attorney Iken and paralegal Teresa Kerr on his case: "Felt very much at ease as my wife and I were brought through a very intense ordeal. We were quickly, efficiently and professionally brought to a great understanding that we were not alone. Our feelings were put at ease. Howard Iken and Teresa allowed us to feel whole again."
Growth: This year brought about major plans for expansion in Pasco County as the firm is preparing to move to a new office at 4807 U.S. 19, which will eventually hold the firm's Pasco legal team. It is an amazing testament to our expansion each year as the firm as our New Port Richey office on Little Road was our first location and now we service much of Florida with offices in Tampa, St. Petersburg, Clearwater, Lakeland, Sarasota, Bradenton, Orlando, and Miami. As the anchor tenant of the building on U.S. 19, we will be proud to better serve our clients with quadruple the space.
A New Face: This year we have also welcomed a new attorney into the fold who will be based in Pasco County and serve the entire Tampa Bay area. Ayo & Iken Attorney Kate Newton-John is an experienced attorney, who being born and raised in Pinellas, knows the area and its courts well. You can read her entire biography on our website www.myfloridalaw.com by clicking on the "Our Legal Team" link. She had this to say about joining the firm. "I am very excited to be a part of the Ayo and Iken team of attorneys. Thus far, I can see that this is a winning team that exhibits a collegiality and passion for the practice of law that is not easy to find. I am looking forward to working hard to get the best results for our clients.
"Locked-up" for Charity: Our legal team is not the only employees who have been active in the community this year. This month our Accounting Manager Dionne Thompson became a repeat offender and put in "jail" again in a charitable effort to fight for a great cause. She took part in the Muscular Dystrophy Association's "Lock-Up" drive and she raised funds for the great organization by getting bailed out. All of her "bail" proceeds went to MDA's mission of combatting muscular dystrophy, ALS, and related muscle-debilitating diseases.