Tom Lemons, Legal Correspondent
August 3, 2021
FLORIDA – Attorneys who choose to practice family law are a special breed. Nearly every case is a potential powder keg of emotion, ready to explode at the slightest disruption. Attorneys at the Ayo & Iken Law Firm chose this path because they have either experienced a high-conflict divorce personally or have a particular passion for protecting children and vulnerable litigants.
Ayo & Iken Attorneys handle a plethora of family and criminal law cases throughout each year. Whether it is establishing paternity, time-sharing, financial support or initiating a divorce, fighting false allegations, or seeking protection from domestic violence, Ayo & Iken attorneys will go to battle for their clients to achieve the desired outcome.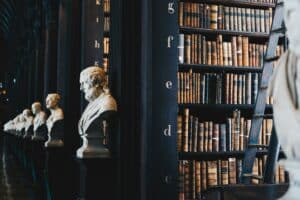 Request a Free Consultation
Here are some comments, opinions, and recent success stories from a few of our attorneys:
Attorney Howard Ellzey talks about a client's inconsistencies in a recent paternity case.
I have a difficult case where a father initiated a paternity case involving his daughter. The mother lives with a registered sex offender who disclosed all of these circumstances of a minor offense. The father has permitted the child to be with the mother's significant other as long as a third party has been present and has spoken highly of this significant other. My client now wants to use this sex offender status that he waived and ratified as an argument to take custody. Clients sometimes take inconsistent positions to a case they later want to assert. Moreover, he complains that a relative of the significant other is the same as the offender being left alone with the child, not accepting that courts normally will use a relative where supervision is required. Such a position negates the credibility of the father's position. Added to that is a client's adamant objection that he should not pay child support because it is unconstitutional. It is difficult to manage a client, to inform the client, to educate a client, or to advocate for a client who assumes illogical, inconsistent, and unfounded legal positions.
Attorney and Firm Partner Jeana Vogel talks about her recent success in a dependency case.
I just successfully reopened a dependency case for a client that was closed for over 15 years!! The final ruling gave permanent guardianship of the child to the maternal grandmother. My client wanted to re-establish her custody rights because her parental rights were never terminated. The Judge, in this case, didn't even want to set my Motion for hearing due to the 15 years lapse in time. I refused to give in, and by providing substantial compliance and best interest of the children evidence, the case was reopened. I finally got my hearing today and accomplished what the Judge told me would not be possible. Now my client has a right to continue to fight to be reunified with her children, even 15 years later!
Ms. Vogel talks about depression and suicidal tendencies in children of divorce.
Mental health concerns with children have been a common theme in many of my cases. Some children are not able to handle separation from their common routine as a result of COVID, which is exacerbated by their parents not getting along as they lead into a divorce. I have had several cases where we have had to get children into counseling and on medications for depression and/or anxiety and other disorders. I have a severe case right now, where the child is cutting herself and tried to commit suicide by nearly jumping off a bridge. One good thing is that Florida Statutes were amended a couple of years back to allow either parent to consent to mental health treatment for a child, so this has aided in help for the children not being delayed.
Attorney Michael McGinn talks about a happy outcome regarding a client with a past substance abuse problem:
I am representing a Father in a case where the parties were originally divorced in California. When the Final Judgment was entered in California, my client had some substance abuse issues, so the Mother was given sole discretion over time-sharing the Father had with his children.
Both parties and the minor children have since moved to Florida, and the Mother has been allowing the Father considerable time-sharing with the children. The Father no longer has substance abuse issues, has a stable home environment for the children, and a new job. We are very optimistic the Court will see that a substantial change of circumstances has occurred since the entry of the Final Judgment to justify awarding the Father 50/50 or equal time-sharing with his children.
Attorney Jason Ponder gives his assessment of practicing law during a pandemic.
In this year of world change, the legal field has had to evolve. The impact of this evolution is unknown, but the procedures, technology, and new ways of practicing law are now commonplace in most Firms. Early in the pandemic, I found myself in a position of discomfort, uneasiness, and confusion. It was not that the issues involved for clients had changed or the laws in place were different than in pre-pandemic times. It was a change that involved client priorities and a drastic change in what was important in this new, uncertain time in our history. There was a definitive shift from monetary goals to physical safety and non-disruption of routine. I can only surmise that when stress was peaking, individuals did not wish to uproot their lives and create more uncertainty. That is not to say financial stressors were not still important, just lower on the list of importance for most.
Concerning judicial proceedings, the Courts were tasked with rescheduling hearings that were originally scheduled to be held in person and then asked to make their entire courtroom virtual overnight. I found that potential clients were also uneasy with the prospect of starting a divorce or paternity action without having a clear picture of how it would proceed. As the weeks passed, the fears and uncertainty became less of a concern. Surprisingly, the one constant that remained was the client's list of priorities and items they considered important. It does not take much to understand how a change in priorities can affect the overall outlook of a case. I have found that most cases are settling short of trial and parties working in good faith to resolve issues on a good faith basis.
It is my hope as we close out 2021 that our world, our court system, and our society can return to some sense of normalcy. I am also hopeful that the changes that occurred in the legal system can reshape the landscape and help the legal community work more effectively and efficiently for our clients.
Here are a few other stories regarding family law and the Ayo & Iken Law Firm:
Should a Child's Gender Identity be Decided by One Parent or the Courts?
Deciding if Children Should Testify in Court – Rare But Sometimes Necessary
Man Fights for Freedom after Life Sentence for Accidental Shooting
Is Gender Equality a One-Way Street with Time-Sharing, Child Support, and Alimony?
Appeal Court Overturns Trial Court Ruling for not "Grossing-Up."
When Breastfeeding Disrupts Time-Sharing Between Fathers and Infants
The Ayo & Iken Law Firm recently launched an informative live stream segment on the firm's Facebook Page, where Legal Correspondent Tom Lemons conducts a roundtable interview with several of our attorneys. Here is a link to the most recent episode: Ayo & Iken Roundtable Discussion
Follow this link to find out how you can speak to one of our experienced and professional attorneys about your family law matter. https://www.myfloridalaw.com/contact-us-2/