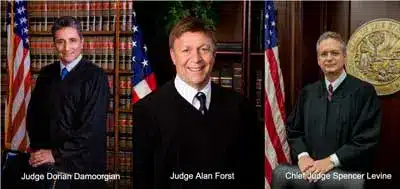 WEST PALM BEACH – In a surprising Fourth District Court of Appeal decision, Ayo & Iken Attorney Tasha Simmonds convinced a panel of Judges to reverse a Palm Beach County Judge's decision, granting inequitable child support in a paternity case.
The paternity action was initiated in January 2019 by a North Carolina man (the petitioner), whose identity we are withholding until the final outcome of the case, in an effort to establish a time-sharing agreement with his ex-girlfriend (the respondent). As with all paternity cases in Florida, child support is determined by the combined income and percentage of time-sharing by both parents. In this case, the petitioner was awarded 23% time-sharing, which impacts the overall amount of child support he would be obligated to pay. Simmonds calls this the "gross-up method," which is explained in Fla. Stat. 61.30(11)(b). It reads in part, whenever a particular parenting plan provides that each child spend a substantial amount of time with each parent, the court shall adjust any award of child support. Simmonds says Judge Scott Suskauer erred when he refused to allow the gross-up method in determining her client's child support obligation, and he was subsequently ordered to pay more than he could afford.
Prior to filing an appeal, the petitioner received notice of intent to suspend his license from the Department of Revenue. The petitioner is an over-the-road truck driver, so losing his license would result in a catastrophic financial hardship, making it difficult to support his daughter. During a suspension hearing in Palm Beach County, technical issues caused a temporary disruption in proceedings. When court resumed, Judge Suskauer asked the respondent's attorney, "do you want me to reset the hearing or do you want me to rule?" Shocked that Judge Suskauer was asking the respondent's attorney how court should proceed, Simmonds immediately filed a complaint with Palm Beach County Chief Judge Krista Marx. That same day, Simmonds received a notice of recusal from Judge Suskauer and the case was subsequently turned over to a General Magistrate.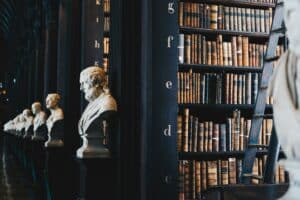 Request a Free Consultation
Simmonds filed an appeal with the Fourth District Court of Appeal in March of 2020, and despite the current pandemic related court restrictions, the case was heard on July 8th – much faster than Simmonds had anticipated.
The following opinion was issued by Judge Dorian Damoorgian with the concurrence of Judge Alan Forst and Chief Judge Spencer Levine.
Based on the amount of time-sharing awarded to Father, the trial court made a finding that the child spends a substantial amount of time with both parents: 23% with Father and 77% with Mother. Finally, Father was ordered to pay child support in the amount of $750 per month.
Father argues that the trial court's award of child support fails to take into account its own finding that Father has a substantial amount of time- sharing with the child. Accordingly, the child support amount should be reduced because Father will be caring for the child's needs when the child is with him. We agree.
"A child support determination is within the sound discretion of the trial court, subject to the statutory guidelines and the reasonableness test." Ondrejack v. Ondrejack, 839 So. 2d 867, 871 (Fla. 4th DCA 2003). Furthermore, "a trial court's decisions about support must be supported by competent substantial evidence and factual findings sufficient to enable this court to determine how the trial court made the decisions it did." Lennon v. Lennon, 264 So. 3d 1084, 1085 (Fla. 2d DCA 2019). However, "[w]hether a trial court's mathematical computations are correct is a question of law which is reviewed de novo." Kareff v. Kareff, 943 So. 2d 890, 892 (Fla. 4th DCA 2006).
For purposes of adjusting an award of child support, a noncustodial parent exercises a "substantial amount of time" when he or she exercises time-sharing at least 20% of the overnights of the year. § 61.30(11)(b)8., Fla. Stat. (2019). "Where a child spends a substantial amount of time with the noncustodial parent under a timesharing arrangement, a reduction in that parent's child support obligation is mandated." This method of calculating child support is referred to as the "gross-up method." Rodriguez v. Medero, 17 So. 3d 867, 871 n.1 (Fla. 4th DCA 2009).
Here, the trial court correctly calculated the child support amount to be $750 per month before any consideration that the parties exercise a substantial amount of time-sharing with the child. However, the trial court failed to take the next step and apply the gross-up method. See § 61.30(11)(b), Fla. Stat. (2019); Dillion, 189 So. 3d at 354. Based on the time-sharing schedule, Father clearly spends more than 20% of overnights in even-numbered years but less than 20% of overnights in odd-numbered years. This requires a reduction in the child support owed in even-numbered years.
Based on the foregoing, we remand with instructions for the trial court to recalculate the child support award and take into consideration the substantial amount of time Father spends with the child in the even-numbered years. Because the child support award will differ between even and odd-numbered years, on remand, the trial court may order an award that averages the two figures. See Lopez v. Lopez, 994 So. 2d 374, 375–76 (Fla. 3d DCA 2008) (holding that the trial court did not abuse its discretion when it ordered an averaged amount of child support when the father's time-sharing with the children changed every year); see also § 61.30(11)(a)11., Fla. Stat. (2019) (providing that a court may make any other adjustment to the total minimum child support "that is needed to achieve an equitable result").
Simmonds was pleased with the outcome of her client's appeal but says there are still several hurdles to overcome before this case is closed.