Video Transcript
Tom Lemons:
This used to be the location of a popular country bar here in Tampa, Florida. Until 20 years ago, one man nearly lost his life and another is spending his behind bars.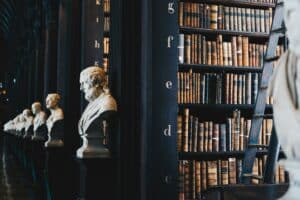 Request a Free Consultation
Speaker 2:
Yeah, at the time my brother was happily engaged. He had just bought a house. He was working for GE Nuclear Services. It was a good place to stop and have a nightcap. We had a good friend, a high school friend, that was a bartender there. His name was Troy.
Jeff Ryder:
We went inside the place. We had one drink and as we were leaving, we were walking out and having a good time,
Speaker 2:
I was pretty familiar with the way the fight club was run, and the gambling that would go on to figure out exactly when the first fight would start.
Jeff Ryder:
Next thing I know is this giant arm came around the back of my neck and picked me up, one of the bouncers, and they ran me out the door and smashed me on the pavement out front.
Speaker 2:
All he saw at that moment was this guy's hands on his fiance.
Jeff Ryder:
Young kid named Bear Cornish, he decided that he was going to help the bouncers out and pull her away. She got away from him one time. He grabbed her again, I guess accidentally pulled her shirt up above her breast, so exposed her to the whole crowd.
Speaker 2:
These bouncers are not small. My brother is medium size at best. It was not a fair fight. At that moment he saw hands on his fiance and he just tried to protect her the best way he knew how.
Jeff Ryder:
Then I hear her screaming. When I got around the corner, there was this big, old guy, six foot something guy. He's got Collette by both arms and she's kicking at him, trying to get away from him. That's all I see is this big old guy there, hurting my girlfriend. So I ran up and said, "Okay, let her go, let her go." I swung the gun as hard as I could and I smashed him in the head with it. The gun fired above his ear.
Tom Lemons:
The victim made a full recovery and went on to work in law enforcement. Jeff Ryder is currently spending the rest of his life behind bars because of Florida's 10, 20 Life Law. Friends and family say that just isn't fair.
Speaker 4:
The sentencing was devastating. I thought he would be walking out of there.
Speaker 5:
I Googled it and was like, "Oh my gosh, that would be the last person I would have thought."
Speaker 6:
I was talking to a mutual friend of ours and he told me that Jeff was serving life without parole. Out of everything, everybody we knew, Jeff was the last person I would have ever expected to hear have that charge.
Speaker 4:
When the sentence came down, the judge, she looked at Jeff and told him that she believed he shot him on purpose and that she was going to put him away to the max of what the 10, 20 Life Law would let her.
Speaker 2:
During his time in prison, both parents have passed away. He was very close with our mom. That's got to be devastating, to not be there during those moments, and it wasn't too many years later that our father passed away as well. He's missed a lot. I have two children, he wasn't there for that. My wedding, I guess I always envisioned that he would be my best man.
Speaker 6:
I know reality. I'm a realist. I know that the odds of him getting out are very rare, but I believe in Jeff and I believe in his innocence.
Speaker 4:
I've always thought the law was a little too extreme. Yeah, it's great if somebody was a murderer but for an injury like this… If it was stand your ground law probably wouldn't even have been an issue because he was standing his ground. He was protecting.
Speaker 6:
The 10, 20 Life Law, if you want to give that, give him his mandatory minimum. Give him a shot at that 25 years. At that 25 year mark, let him have a chance to see.
Tom Lemons:
Most defendants convicted of a capital crime immediately file an appeal. That's exactly what Jeff thought was happening with his case, until he found out his attorney made an inconceivable scheduling error.
Speaker 2:
He did file an appeal. There's only a certain number of days to get this appeal done. He paid an attorney a lot of money to get this appeal done. Towards the end of those days, he was calling me, calling the attorney, "We're running out of time. We only got two weeks. We got to get this appeal in front of the courts or I'm going to get time-barred." The attorney had the date wrong on his calendar. During the first trial, as we said, the attorney did not bring in any expert witnesses, did not bring any forensics, did not bring anything that would have had the outcome of this case be different. A lot of time, money and effort was spent getting those forensics done, interviewing the attending emergency room physician, getting gun experts, getting ballistics experts involved, that kind of paint this in a slightly different way. To think that it's Jeff's fault, that that was turned in late when he did everything he could while in prison, everything he could, to have this new attorney do his job.
Tom Lemons:
There is one last opportunity for Jeff to have his sentence commuted. But it could take several more years. The decision lies solely in the hands of the governor.
Speaker 6:
A couple of years ago, somebody had talked about the commutation of sentence and said, "It's a very hard, this and that." I'd offered to help then. Then we just started writing and I would pick up and I started researching and doing this and that anything I could to help.
He's halfway. I think June will be the third year of it. It could take another few years.
Speaker 7:
Many times prosecutors, for the purpose of looking as if they're tough on crime, they will attempt to charge someone under this law when it really doesn't merit it. It's gone beyond its utility. It's draconian to say the least. I think that clearly we want to protect society against crime, but at what cost. It's remarkably harsh. It is remarkably unfair. I think it violates due process to some extent.
Speaker 4:
We all feel that 10 20 Life Law came out in 99. I, myself, also believed that Jeff was made an example of. When you're served in Florida for life without parole, you don't ever leave.
Speaker 7:
He's like, "I didn't do this. That's not what this is." My understanding is you come out of prison in a box under this law.
Tom Lemons:
Jeff may have one last shot at clemency if Governor Ron diSantas will take a look at his case. But only time will tell if he'll step outside his prison walls and into the arms of his friends and family. Reporting from Tampa, I'm Tom Lemons.