Thank you for contacting us. We received your request.
We return calls and emails quickly during business hours. During business hours you can normally expect a staff member to contact you within 1 hour.
During evenings and weekends a customer service rep will call and/or email during regular intervals throughout. Unless it is after hours you can expect a contact within 4 hours.
Late-hour inquiries will normally receive a contact during the following morning.
We do offer Saturday appointments in certain areas, subject to availability.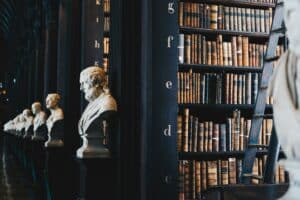 Request a Free Consultation
You may request a meeting at one of the following locations:
4807 US Hwy 19 Suite 202
New Port Richey, FL 34654
2253 Green Hedges Way Suite 101, Wesley Chapel, FL 33544
703 W. Bay Street
Tampa, FL 33606
3000 W. Gulf to Bay Blvd
Clearwater, FL 33760
1102 South Florida Ave
Lakeland, FL 33803
7651 Ashley Park Ct – Ste 411
Orlando, FL 32835
1540 International Pkwy
Lake Mary, FL 32746
6151 Lake Osprey Drive
Sarasota, FL
6400 N. Andrews Ave Suite 300, Fort Lauderdale, FL 33309
Boca – Palm Beach
2385 NW Executive Ctr Dr, Suite 100, Boca Raton, FL 33431
111 2nd Ave NE , Suite 905
St. Petersburg, Florida 33701
Miami – Dade
701 Brickell Avenue, Suite 1550, Miami, FL 33131
Call for availability in other areas
While you are waiting, take a look at our latest articles:
Joe Little, a family law attorney at Ayo & Iken, has been practicing family law for 30 years. He comes from a family tradition of family law, with his father-in-law and sister-in-law also being prominent family law attorneys. Little enjoys family law because he can quickly help families in turmoil and make the best of a bad situation. He has never considered a different practice area and believes his 30 years of experience and academic background set him apart from other attorneys. Little's years of practice and maturity carry weight with judges, and he has known many judges before they became judges. He finds it fulfilling to appear before judges he knew many years ago and sees it as part of his contribution to their success. Little believes in putting in extra effort when faced with difficult situations. He practices in a larger firm with 12 attorneys, which allows for collaboration and the sharing of ideas. The paralegals at his firm are highly skilled and contribute to the team effort in handling cases. Little believes that attorneys and law firms are worth the money they charge due to the complexity and technicality of the work involved. He considers himself an excellent choice for clients because he is honest, straightforward, and works hard to help them through the legal process.