A family law bill banning child marriage that seemed to be on its way to an easy ride through the legislature after a unanimous passing in the Florida Senate became a lightning rod for controversy in the House as members took up its sister bill.
SB 140, sponsored by Sen. Lizbeth Benacquisto, R-Naples, which easily passed through several committees and won a 37 to 0 vote in the Senate this week, states that a marriage license may not be issued to a person under the age of 18.
But the ban on underage marriage had its detractors in the House who found it too restrictive and the debate made local and national media wires. HB 335, sponsored by Jeanette Nunez, R-Miami, appeared to moving forward until the House Judiciary added a measure that would allow for the marriage of 16 and 17 years olds if a pregnancy is involved, according to an Associated Press story by Brendan Farrington.
Farrington's story got picked up by various news outlets with its details of opposition to the new law by two representatives, George Moraitis Jr., R-Fort Lauderdale, and Julio Gonzalez, R-Venice, who voted against HB 335 in committee this week.
Moraitis told AP he finds the current law "very good" bringing Farrington to open his story with the following: "A Florida lawmaker who opposes a bill to ban child marriage said Thursday that the current law allowing child rapists to marry girls they impregnate is well-crafted." It remains to be seen whether a bill that bans underage marriage outright passes, or whether the exceptions will make it through. We will keep you posted.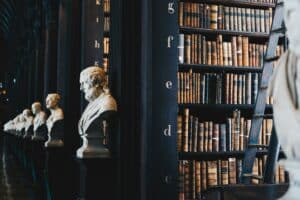 Request a Free Consultation
In other news, a parental rights family law bill we have been following made progress. HB 505, co-sponsored by Rep. Rick Roth, R-Palm Beach Gardens, and Rep. Patricia Williams, D-Fort Lauderdale, passed through several committees and been sent to the House floor for a vote. The bill provides parameters for unmarried biological fathers to establish their parental rights to a child, as well as eliminations of those rights if they fail to comply with requirements the bill would establish.
Another bill concerning marital assets has also made it to the House floor. HB 639 filed by House Rep. Daniel Perez, R-Miami, seeks to add to the list of potential marital assets and liabilities the paying down of notes and mortgages secured by non-marital property if marital assets are used to do so.
Ayo and Iken covers new Florida Legislation of interest to our clients. Please check back on a regular basis for updates during the 2018 Florida legislative session.