Our Ayo & Iken Attorney Jennifer Schulte is in the news for her role in tirelessly representing the mother of a runaway teen. The case of 17-year-old Aage Jorgensen drew international headlines early this year and again this week in the Sun Sentinel newspaper.
Aage's case grabbed interest internationally after authorities said his father, an attorney then practicing in South Florida, kicked Aage out of his car on a highway side during an argument. The father was eventually arrested on a charge of abandoning the then 16-year-old boy, but prosecutors declined to move forward. Aage later was found in March sleeping in a Vero Beach hotel stairwell and taken into custody. That same day the boy escaped from Florida Department of Children and Families custody and remained missing for months.
Aage's tragic disappearance left his mother and Schulte's client, Nestralda, suffering in anguish from her distant homeland of Palau, a group of islands in the North Pacific Ocean, southeast of the Philippines. Nestralda had not seen Aage since his father took him from Palau as an infant without her consent.
A tear-filled but short-live reunion with our client would, however, ensue as security found Aage in July on the campus of Daytona State College trying to get in a window, bringing police to arrest him on a burglary charge. This time Nestralda came to the United States and was allowed to see her son for the first time since he was a toddler. A tearful courtroom embrace marked the day.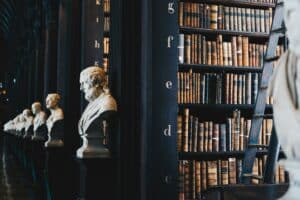 Request a Free Consultation
"It was an incredibly emotional moment," Attorney Schulte recalled.
A judge then released Aage to his mother and he agreed to go Palau to live with her. But in another gut-wrenching turn he again ran away during a layover in Denver, Colorado, forcing our client to return to her homeland with the terrible reality that her son had again disappeared. Attorney Jennifer Schulte will be continuing her work advocating for the mother, still residing on the island of Palau.