Alimony Reform in the Florida 2018 Midterm Election
By Robert Napper, Ayo & Iken Legal Correspondent
With many expecting a new debate to emerge in 2019 in the Florida legislature over alimony reform, candidates on both sides of the controversial issue won and lost primaries Tuesday, while the Republican Party's primary winner for governor had the endorsement of an influential pro-reform movement in the state.
U.S. Rep. Ron DeSantis, R-Palm Coast, shocked many by taking out longtime Florida politician and Commissioner of Agriculture Adam Putnam easily winning with 56 percent of the vote to Putnam's 34 percent. Numerous pundits have touted an endorsement from President Donald Trump as putting DeSantis over the edge.
DeSantis may already have a block of voters in his pocket for the general election as he faces off against Tallahassee Mayor Andrew Gillum, who won a victory that is being viewed as an upset over Gwen Graham in the Democratic primary.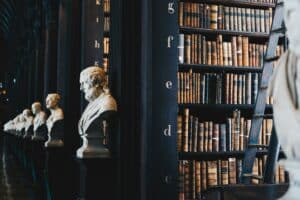 Request a Free Consultation
The Florida Family Law Political Action Committee, which is pushing for new alimony reform legislation to be filed in 2019, endorsed DeSantis in his run against Putnam after he told the group he is "open to reform", according to the PAC's spokeswoman Debbie Leff-Kelapire.
The winner of the governor's mansion could be a major factor in whether alimony reform happens next year. For the first time in years, no alimony reform bill made it to committee in 2017, with many speculating such an effort futile with Gov. Rick Scott in office. Scott, who vetoed two alimony reform bills during his eight years in office, is facing term limits amid a run for U.S. Senate.
Meanwhile, if a bill is even going to make it to the governor's desk in 2019, it is going to take a renewed effort in the Florida House and Senate, which many are expecting.
After Tuesday's primary results for House and Senate seats, the upcoming November general election will hold several players already immersed in the alimony reform debate.
A candidate who expressed his support for alimony reform during a Florida Family Law PAC meeting last year easily won Tuesday. Former Florida House Rep. Ed Hooper, R-Clearwater, resoundingly won the Republican primary for Senate District 16, which covers parts of Pinellas and Pasco counties. He won 79 percent of the vote over opponent Leo Karruli. Hooper will take on Amanda Murphy, D-New Port Richey, also a former Florida House member, in the general election.
Meanwhile, one of the Florida Family Reform PAC's founders, Terry Power, lost in his bid for the House District 64 Republican primary, with incumbent James Grant, R-Tampa, winning 64 percent of the vote for the seat, which oversees parts of Hillsborough and Pinellas counties. Grant will face Jessica Harrington, a Hillsborough teacher who won the Democratic primary unopposed.
A landslide victory in the Democratic primary for Senate District 22, which covers parts of Polk and Lake counties, sets up a contest in the general election between two longtime players in the alimony reform debate.
Robert Doyel, a retired circuit court judge from Winter Haven, won a convincing win over his opponent Ricardo Rangel garnering 66 percent of the vote. It sets up a race pitting Doyel against incumbent Kelli Stargel, who has sponsored several alimony reform bills over the years. Doyel has long publicly voiced opposition to alimony reform bills. Many pundits expect the race to be neck and neck as Stargel, R-Lakeland, looks to hold onto a seat historically held by Republicans.
As always, we will be following all things alimony reform so stay tuned.