By Ayo & Iken Legal Correspondent Robert Napper
Years of frustration is not stopping a group from launching a renewed fight for alimony reform in Florida this legislative session.
Dozens of alimony payors and reform activists met for a statewide conference held by the Florida Family Law Reform Political Action Committee in Kissimmee on Feb. 2 to discuss a new bill they hope to see filed in 2019.
PAC members from across the state came to show support with participants from South Florida to Pensacola in attendance.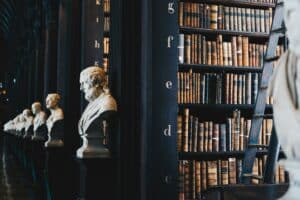 Request a Free Consultation
Currently, the search is on to find sponsors in the Florida House and Senate of a bill drafted by the committee that would bring about major changes to alimony laws in Florida. PAC officials urged the crowd to contact their elected officials and encourage them to support alimony reform.
"We have been through a six year journey to try to reform the archaic alimony laws in Florida. We are working hard to keep alimony in place, but eliminate the abusive parts of the law – especially permanent alimony," said PAC Chairman Michael McAuliffe.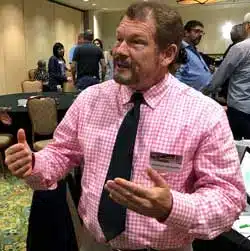 Elimination of permanent alimony is one of many provisions in the law proponents of reform have been seeking to change for years. Past bills have also included set guidelines for judges to follow based on a marriage's duration.
That effort has been wrought with frustration as bills in 2013 and 2016 easily passed both chambers of the legislature, only to be vetoed by Gov. Rick Scott. In between those vetoes, a bill in 2015 that appeared to be sailing through the legislature died amid a fight between House and Senate leaders over healthcare that halted proceedings mid-session. The PAC then decided in 2018 that with Scott in office, pushing legislation would be futile – so the decision was made not to push for a bill.
The PAC then scored what they viewed as a victory during the mid-term elections with Scott leaving due to the term limits, and Republican Ron DeSantis winning his seat. During his campaign, DeSantis expressed he would be open to alimony reform if elected, PAC officials said. A new governor in office has brought optimism to the group this year.
"Today as we sit here in our meeting, I feel very optimistic. Especially since voters elected Gov. DeSantis who we understand is someone who will take our plight seriously," said PAC Executive Committee Member Michel Bühler.
The PAC has also made strides toward combatting what they say is a perception that their hopes for alimony reform would hurt women. On the contrary, officials said the group is seeking to empower women who are an ever-growing percentage of the working population and are paying alimony now more than ever, officials said.
"There is no reason for lifetime alimony. Alimony, sure, but limited – not for the rest of their lives," PAC Public Relations Chair Debbie Leff-Kelapire said.
The group is also looking to simplify provisions of its 2019 bill from bills in the past which had more convoluted proposed guidelines, PAC General Counsel Attorney Alan Elkins said. The new proposed bill makes it simple that an alimony term should generally be limited to 50 percent of the length of the marriage, according to Elkins.
"Keep it simple. That is what we need to do," he said.
As usual, we will keep you posted on all things alimony reform during the legislative session. Meanwhile, below are some major components of the proposed 2019 bill which the PAC presented at its conference.
Alimony terms are generally limited to 50 percent of the length of the marriage.
Alimony payors will be allowed to retire at normal retirement age and end their alimony obligation.
Annual income considered for determining alimony obligations is capped and indexed for inflation at $300,000 at the time of the award.
Alimony obligation limited to 30 percent of income differential between parties.
Divorce attorney legal fees are capped at 8 percent of combined net worth of the parties with the flexibility for the attorneys to petition the court for a variance in unusual cases.
Payor's obligation is reduced by any government assistance received by the alimony recipient such as social security, retirement, or disability.
Social security benefits will be exempt from garnishment for alimony obligators.
Second spouse's income or assets will be exempt from claims unless fraud is proven.
Cohabitation by an alimony recipient will constitute a supportive relationship which will allow the payor to terminate their obligation.
A schedule will be in place to allow existing alimony payors the opportunity to modify their obligations in an orderly manner.
Payors will be excluded from being required to pay life insurance premiums to secure payments to the recipient since the recipient has the insurable interest in the alimony payor.