Transcript:
Speaker 1:
… back of the house, but has got the gun pointed up at the front door.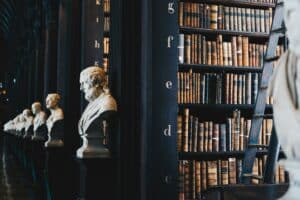 Request a Free Consultation
Speaker 2:
Back in the house with the gun pointed at the front door?
Speaker 3:
[inaudible 00:00:40].
Speaker 4:
You usually leave a straight-blade knife in your back … in your pocket like that? You do?
Speaker 5:
[inaudible 00:00:48].
Speaker 4:
Car three, we need a med unit. Car five. Pulling out my gun. Pulling out my gun.
Tom Lemons:
It's videos like these that has people asking, "Why doesn't every law enforcement officer wear a body camera?" Body cameras, or BWCs, are used by a growing number of law enforcement agencies in Florida. There are nearly 1600 Miami-Dade and about 640 Miami Beach police officers currently wearing BWCs.
Tom Lemons:
Here at Miami-Dade police headquarters in Miami, Florida, we spoke with Detective Alvaro Zabaleta who told us that the use of body-worn cameras has reduced the number of non-compliance allegations from 22 last year, down to just one in 2019.
Tom Lemons:
Detective Zabaleta also says internal affairs investigations have dropped dramatically from 141 in 2018 to just 27 this year.
Tom Lemons:
But not everyone believes they are a cure-all for every situation. And some even say it's an invasion of privacy, like Hernando County Sheriff, Al Nienhuis, who refuses to consider body cams due to concerns that domestic violence calls would be subject to public record requests. But his opponent in the upcoming 2020 election, James Terry, says it's time to bring transparency and accountability to the Sheriff's Office.
James Terry:
Transparency is the key to everything. Whether you're talking about budget, which is always a concern, and particularly when you're talking about safety and Deputy complaints. I was the person, for many years, who handled those Deputy complaints, and so often it came down to a, he-said he-said, he-said she-said. They really couldn't prove the situation. If you have the body cameras, then everything's going to be on tape and you're going to understand really what happened.
James Terry:
It's going to protect the deputies in the long run. Because unfortunately there have been many people through the years that have lost the trust of the community, and I don't mean in Hernando specifically, I mean nationally, by doing things they shouldn't have done in law enforcement, so people at times can struggle to trust. So why not give them that trust by just being completely, blatantly transparent?
James Terry:
It's the to protect privacy, well, the states recognize those concerns and they have build in exclusions into chapter 119, and actually wrote an entire chapter 943 regarding body cameras, where you can exclude private information in people's homes or other places where they should be private, so even those concerns that people had, there are methods, means, in which to mitigate those concerns, and just get down to making sure that the people get the truth. It's pretty obvious the federal government, the state government wants people switching to transparency and body cameras, so there are grants all over the place to start those up.
Speaker 8:
[inaudible 00:03:39]. You see him? You see him?
Speaker 9:
One unit-
Tom Lemons:
We just posted a few minutes ago that a shooting occurred in Spring Hill, moments after arriving on that scene, to try to cover that, there was a double shooting just about a mile down the road in front of a Pizza Hut, here on Commercial Way.
Tom Lemons:
While thousands of tourists visit Miami Beach every year, many of them have no idea they're being watched by law enforcement.
Speaker 10:
I think it's a matter of security for us, to know that they have body cams, because then it's on video. I think everyone, every cop in the country should have body cams, and I think we should have cameras in our cars, and in every corner.
Tom Lemons:
Reporting from Miami, I'm Tom Lemons.