The Law Firm of Ayo and Iken, a large, state-wide Florida law firm helping people with divorce and custody issues would like to encourage law students to enter the field of family law. We believe family law touches many people across the country and there is no greater duty than helping someone in a divorce or custody controversy. To that end we have created the Ayo and Iken Family Law Scholarship.
One winner, selected by a committee of family law attorneys, will be awarded a $3,000 scholarship to be used toward their continuing progress in law school. The deadline to apply for the scholarship is October 1st, 2017. Please do not submit applications prior to September 1st, 2017. *** we have changed the date to later in the year due to poor participation numbers. We will be communicating to financial aid offices of the change.
2016 Winner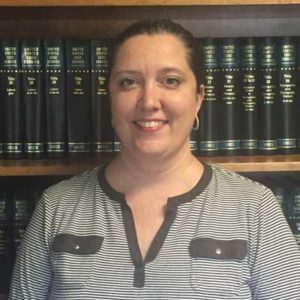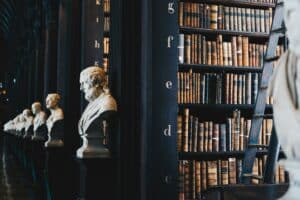 Request a Free Consultation
If you:
Are interested in practicing any area of family law
Have demonstrated academic progress that shows your interest
Have a track record of participation in clients or clerkships
Or have any other experience that shows your interest in family law
Then we want to hear from you
Eligibility:
Must be attending an ABA accredited Law School in the US
Documented academic progress toward a J.D.
Have documented experiences or credits that show an interest in family law
Other criteria as listed below
Deadline for Application is October 1st, 2017
Scholarship Requirements:
You must write an essay about any area of family law. That can include divorce, parenting, custody, support, alimony, prenuptial agreements, same-sex custody, dependency, or any other related legal topic. Your essay should be both factual and have legal support in the form of caselaw. Citations should be in the form of footnotes. All referenced law should be based on the law of Florida. You may cite supporting federal cases and statutes but the essay's content should not be dominated by cited references. It should be primarily based on your original thought.
The length of the essay must be between 2500 and 4000 words.
Selection of Winner:
The winning essay shall be selected by a committee of family law attorneys. The winning essay shall be published online in a special section of our website. The scholarship award will be paid directly to each winner. Selection of winners is at the sole description of Ayo and Iken PLC.
More Information:
If you would like more information about the scholarship program please send an email to: scholarship@myfloridalaw . com)
Other Requirements with Submission:
Copy of current law school transcript
Documentation of internships, clerkships, or other experiences.
Two letters of recommendation that specifically cite your involvement in family law
Application Package:
Application Form
Essay – Also include a Zip Drive with Word version (will not be returned)
Transcript
Documentation as appropriate
Two reference letters – see above.
Send all materials by mail to:
Law Firm of Ayo and Iken
Att: Law Student Scholarship
703 W. Bay Street
Tampa, FL 33606
The Law Firm of Ayo and Iken
* All winner selections are final and are subject to the sole discretion of Ayo and Iken PLC. The winning entries give unlimited permission to use and publish their essays, and publish their photographs, in the sole discretion of Ayo and Iken PLC. Payment of scholarship shall be made directly to the winner within 60 days of the award. Winners agree to cooperate with press announcements, publicized presentations of awards, publication of their personal photograph, and online publication of their essay. All entrants consent to have disputes shall be governed by Florida law. Venue for any litigation arising from this scholarship shall be in Tampa, Florida.
Additional Eligibility Criteria:
Family, friends, or involved parties related to past or current cases involving the Law Firm of Ayo and Iken (and/or The Divorce Center P.A. are not eligible).