Family Law Attorney
The Law Firm of Ayo and Iken is looking for higher-end family law attorneys and we fully expect to pay for that increased experience.
We are looking for a "winner"
We are looking for someone that wants to join a team of winners
You must be excellent at taking in new cases
You must be capable of generating significant billing
You must have sufficient current experience to take family law cases to trial. We expect to pay a significant guaranteed minimum salary along with generous incentives. This would be an ideal position for the attorney that is thinking of discontinuing their solo practice.
Benefits: Very liberal vacation policy, 401K with generous employer matching (after 6 months), subsidized health insurance (after 60 days), paid Telemedicine program.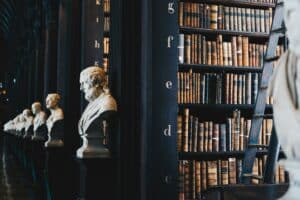 Request a Free Consultation
Ayo and Iken is a large, progressive family law firm that has experienced great success in the rapidly changing, hyper-competitive market. The ideal candidate will be experienced, likes to be their own person, but also enjoys being part of a large, experienced team.
We have an excellent staff
You will have top-notch, experienced paralegal support
We have a dedicated intake, collections, and accounting team
Our technology is leading edge and top-notch
Our marketing is powerful and creates lucrative opportunities
You must be money-oriented and are looking for a firm where you can realize your potential. We need someone who wants to work hard, earn a significant income, and participate in building the finest family law team in Florida.
Our firm offers the in-depth backing that only established players can offer. You will enjoy the support and camaraderie of a team with in-depth knowledge of family law. You must be excellent at meeting and retaining clients. This requires the ability to instill trust in potential clients and the ability to request substantial retainers. Finally, you must have the ability to back up your assertions to potential clients. This requires confidence in your ability to practice family law, and the skills to take cases to trial when necessary.
We will not consider a training situation. Please do not apply if the above details do not describe you. You must have a complete set of skills in family law litigation to be considered for this position. Additional practice area experience is desirable but not required.
We are especially interested in diversity and would like to hear from all attorneys with varied cultural backgrounds, including LGBT. A diverse firm is not only a healthy organization but has appeal to clients from varying situations.
Send your resume and statement of interest to Howard Iken, Esq. at [email protected]
All inquiries will be kept strictly confidential. Your application, name, and any submitted info will be kept secure by a firm partner and not shared with staff or current attorneys.
Requirements:
Current member of The Florida Bar.
A significant number of years primarily practicing family law for a private firm.
Experience in Florida procedure.
A track record of conducting family law trials.
No material Bar discipline on record.
We take significant precautions to protect potential applicants. All discussions will be conducted in a strictly confidential manner.
Do not send your email or resume through our general website form. Doing so will distribute your information to a large number of Ayo and Iken team members and we will immediately consider you disqualified for the position.
You can also view our firm at https://www.myfloridalaw.com