Criminals of the Public Enemy Era are divided into two types: Mobsters and Outlaws. Known by several names, mobsters can also be called bootlegger, racketeer, and gangster. They were the organized crime bosses and henchmen. Their crimes are well known, and while deadly, mobsters were the classy criminals of the day. Outlaws differentiated themselves with their violence. They participated in bank robberies, kidnappings, and other violent crimes. Although other areas saw large-scale criminal activity, New York, Chicago, and Las Vegas were hotbeds of activity for the speakeasies and gambling houses of mobsters as well as bank robberies and capers of outlaws.
Mobsters
Al Capone: Mobster Alphonse "Al" Capone was born in Brooklyn, New York on January 17, 1899. He led the Chicago Outfit during the 1920s and 1930s in their illegal bootlegging and liquor smuggling during Prohibition. Although Capone was active in organized crime, he also gave money to charities leading some to have a glorified view of his crimes and seeing him as a modern-day Robin Hood. In 1931, he was arrested for tax evasion and served his sentence in the new Alcatraz prison until 1939. Al Capone died of a heart attack as a complication of a stroke on January 25, 1947.
Lucky Luciano: Born in Sicily on November 24, 1897, Salvatore Luciano became Charles "Lucky" Luciano during his days of crime in 1920s New York. Luciano is known as the father of modern organized crime after splitting the New York organization into five distinct crime families. Together with mobster Meyer Lansky, he developed a national crime syndicate known as The Commission. He was imprisoned on charges of pandering and prostitution in 1936, serving time in prison until he was deported to Italy in February 1946. Luciano died on January 26, 1962 at the Naples (Italy) International Airport.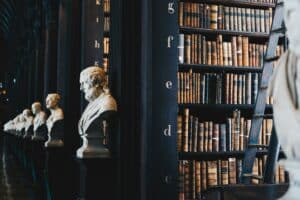 Request a Free Consultation
Bugsy Siegel: Benjamin "Bugsy" Siegel was born in Brooklyn, New York on February 28, 1906. Known for his temper, Bugsy Siegel was a major player in Luciano and Lansky's organized crime syndicate. In addition to his bootleg activity, Siegel was instrumental in the development of Las Vegas with the construction of his Flamingo Hotel and Casino. On June 20, 1947, Bugsy Siegel was murdered at his home in Beverly Hills, California most likely on orders from Meyer Lansky.
Meyer Lansky: Born Meyer Suchowljansky on July 4, 1902, Lansky was involved with both the Jewish and Italian mobs. Together with Lucky Luciano he established the crime syndicate known as The Commission. He was also closely aligned with Bugsy Seigel. Although he was involved heavily in all aspects of organized crime, he was only officially connected with illegal gambling. Lansky died of cancer in Miami Beach, Florida on January 15, 1983.
George "Bugs" Moran: George Clarence "Bugs" Moran was born in Minnesota on August 21, 1921. Rival to Al Capone, seven of his gang died in the St. Valentine's Day Massacre. Involved in bootlegging, gambling, and murders of other rival gangs in Chicago, it was bank robberies in Ohio that ultimately landed him in prison. Moran died in Leavenworth Federal Prison of lung cancer on February 25, 1957.
Outlaws
John Dillinger: Born in Indiana on June 22, 1903, John Dillinger is one of the most famous bank robbers in United States history with at least twelve confirmed to be the work of his gang. With all his violence, he was charged but not convicted on only one homicide charge. Dillinger was shot outside of a Chicago movie theater while evading arrest on July 22, 1934.
Pretty Boy Floyd: Charles "Pretty Boy" Floyd was born in Georgia on February 3, 1904. He lived a short life of crime that included bank robberies, shoot outs, and a prison escape. Floyd's gang committed crimes mostly in the Midwest, notably in Ohio. Another Robin Hood figure, he was at times seen as a victim of the Depression by the public. He was shot by police during an attempted arrest on October 22, 1934.
Bonnie and Clyde: Bonnie Elizabeth Parker (1910-1934) and Clyde Chestnut Barrow (1909-1934) earned a place in popular culture due to both their romance and crime sprees during the Public Enemy Era as part of the Barrow Gang. The gang was implicated in more than a dozen bank robberies as well as in several murders. After a long manhunt, the pair was killed in an ambush while in their stolen car on May 23, 1934 in Bienville Parish, Louisiana.
Ma Barker: Born on October 8, 1873, in Missouri, Arizona Clark "Kate" Barker would later be known simply as Ma. Public opinion shows her as the leader of her gang of criminal sons, though history now shows she was most likely not planning or involved in the execution of a crime. However, Ma Barker traveled with and attempted to cover up multiple violent crimes with her children, who were also part of the legendary Barker-Karpis Gang. Arizona "Ma" Barker was killed in a shootout when the FBI discovered the location of the hideout she shared with her son Fred.
Baby Face Nelson: Lester Joseph Gillis was born in Chicago, Illinois on December 6, 1908. Using the pseudonym George "Baby Face" Nelson, Gillis was a bank robber and contemporary of John Dillinger and Charles Floyd. Known for violence hiding behind a youthful appearance, he was involved in not only robberies but murders of authorities and gang members alike. Baby Face Nelson was killed in the Battle of Barrington shoot out on November 27, 1934.
Resources:
Learn about Public Enemy Era Criminals: Wright State University provides short biographies on famous criminals.
Mobsters, Mafia, and Businessmen: This CNBC article takes a look at the businessmen of organized crime.
Organized Crime in the Prohibition Era: See statistics on how organized crime increased during the Prohibition Era.
Crime and Chicago: This University of Michigan project discusses how organized crime affected the city of Chicago.
Life in the 1920s: Look at the history that was being made during the Public Enemy Era.
Gangsters and Outlaws: Learn more about the crimes of the mobsters and outlaws of the 20th Century.
The History of the Mob: Visit the museum that is dedicated to teaching the public about organized crime and its effect on America.