Whether it's a small town or a larger city, neighborhood crime can occur at any time. Certain neighborhoods are more prone to crime than others, especially cities as they allow for faster entrance and exit into the area. From stolen bikes to crimes against children, a neighborhood watch is a good way to prevent common neighborhood crimes. It is crucial to know what to do and how to react in the event that you witness a crime in your area. Young children and adults can help keep the community safe.
Understanding What Neighborhood Watch Is and Why It Is Important
A neighborhood watch is a type of crime prevention that involves members of the community. Rather than having the police department constantly patrol an area, the members of the neighborhood are asked to keep a watchful eye out for suspicious people and activities. This may include a vehicle or person that does not seem to belong in the neighborhood. Citizens who are involved in a neighborhood watch have a unique opportunity to give back to their community and help make it a safer place.
Getting Families Involved and Teaching Children about Neighborhood Watch
Whether it's investigative work, such as keeping track of crime statistics, or teaming up with neighbors to keep an eye out for the neighborhood, a neighborhood watch is a great way to get the whole family involved. There is plenty that needs to be done, from canvassing to getting to know the neighbors in the area. Family members of all ages can help the community by sponsoring crime and drug conventions at shopping malls, community centers, or similar locations.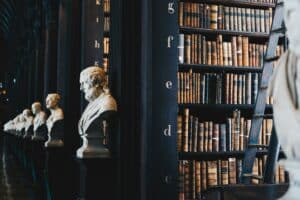 Request a Free Consultation
Common Neighborhood Crimes to Watch Out For
Regardless of the neighborhood, there are certain crimes that are much more prevalent just about anywhere. Some examples include rape, auto theft, and burglary. Unfortunately, crimes against children happen all too frequently as well. Asking members of the community to keep an eye on each other can be very beneficial.
What to Do If You Witness a Crime
If you witness a crime, the first step is to call for help. Unfortunately, many people may not want to be the one to call out of fear of getting involved or sounding like they are making a big deal out of something. This lack of action can be very dangerous, especially if a crime against an individual is being committed. It is important to remember that police need this information as soon as possible.
Preventing Neighborhood Crimes
One of the best ways to prevent a neighborhood crime is to keep the surrounding area as nice and clean as possible. Low-crime neighborhoods tend to have more narrow one-way streets, which make entries and fast exits more difficult. Simple measures, such as locking all cars that are in the driveway and investing in a home security alarm can help to prevent crimes.
Understanding Neighborhood Watch – It is important to remember that a neighborhood watch stresses keeping eyes and ears open, and calling for help in the event of a crime or suspicious person in the area.
Successful Neighborhood Watch Program – Addressing local concerns such as abandoned buildings and feeling a sense of ownership and responsibility with the program are some key components of a successful program.
Neighborhood Watch Effectiveness – For individuals who want to know more about the effectiveness of neighborhood watch program, this is a useful resource.
Importance of a Neighborhood Watch – Concerned citizens can learn more about what a neighborhood watch program is and valuable reasons to start a neighborhood watch program.
History of Neighborhood Watch – Residents who want an overview of what a neighborhood watch is as well as the program's history will find that information and more.
What is a Neighborhood Watch? – This is a useful resource for individuals who want in-depth information about neighborhood watch programs, including organization tips and what to watch for in the community.
Holiday Neighborhood Watch Tips – Holidays are a prime opportunity for criminals, but there are safety tips and suggestions to be aware of around the community.
Preventing Crime with Neighborhood Watch – From getting organized to making sure that community members are working together, it takes a community effort to keep the area safe.
How People Respond to Crime– Knowing how others respond to criminal acts, and how those reactions can be improved, is useful for people of all ages.
Reacting to a Crime – Knowing how to react and what to do when a crime has been witnesses is vital.
Importance of Crime Witnesses – Crime witnesses are very important in witness testimonies.
Steps for Dealing with a Crime – People who have just seen a crime can take steps to become a good and valuable witness.
See Something? Say Something – These words are easy to remember and can help witnesses report crimes.
Eyewitness Essentials– knowing how you compare to other eyewitnesses in the same situation can be a good way to tell if you are prepared to take the right steps when witnessing a crime.
Witness Cooperation and Reporting a Crime – Witness cooperation is paramount when reporting a crime.
Common Neighborhood Crimes– From burglary to auto theft to rape, it is crucial to know some of the most common neighborhood crimes to watch for.
Neighborhood and Types of Crimes– An in-depth look at differences in neighborhood and interactions between community members can explain why some neighborhoods are more prone to crime and what to expect in those areas.
Neighborhood Crimes and Geography – In order to help curb neighborhood crimes, it is crucial to understand the important role that geography plays.
Crime Survival Tips– Community members should know common crimes, and ways to survive them.
Burglary Prevention Tips – Burglary is a very common crime, but this malicious act can be prevented with safety tips.
Abduction Safety Tips for Children– Safety tips for children can help prevent crimes such as child abduction.
Holiday Safety Tips– The holidays are a prime time for criminals to take action, but these safety tips can help prevent an attack.
Teaching Children about 911– Children should know how and when to use 911 in the event of an emergency.
School Safety Advice for Children– Although it is vital to stay alert and safe when school starts up again, these tips are ideal for children, parents, and community members throughout the year.
Fighting Crime Together – Learning how to fight crime together as a team and/or a family is imperative to maintaining a safe neighborhood.
Checklist for getting started PDF – it is helpful for families and interested community members to have a comprehensive checklist to refer to when starting a neighborhood watch program.
Crime Safety for Parents and Children – The more parents and children know about safety tips, the better the community will be.
Creating a Safer Neighborhood – Children and adults will find a number of ways to get involved and create a safer neighborhood.
Crime Prevention Plan– Developing and implementing a crime prevention plan is ideal for preventing neighborhood crimes.
Crime Prevention Tips– Heeding simple crime prevention tips can keep criminals at bay.
Tips for Crime Prevention and What to do if you are a Victim– Knowing and understanding basic forms of defense and safety tips can help make a neighborhood and its members safer.
Reducing Neighborhood Crime – Understanding how to reduce the chance of neighborhood crime is crucial.
Security Tips – Knowing how to stay safe in a variety of settings can help to reduce crime.
Neighborhood Safety Tips for Kids– Children are especially vulnerable, so it is important for them to know how to stay safe.
Home Security – Knowing proper ways to protect a home can reduce break-ins and burglaries.