When a person harms someone whom they've been trusted to care for, it is called abuse. This harm can occur when a caregiver intentionally inflicts injuries or emotional distress upon the victim, or by neglect, which is the failure to take care of the dependent person's needs. Abuse can come in both physical and emotional forms. The abuser is typically the designated caregiver and can be a parent, paid professional at a daycare center or retirement home, or even children or relatives living with the dependent person at home.
The crime of abuse falls into three major categories, which are domestic abuse or intimate partner abuse, child abuse, and elder abuse. The key to preventing or ending abuse lies in understanding the definition of abuse, identifying the warning signs, knowing what to do when the risk of abuse is high, and who to turn to in the event of abuse.
Domestic Abuse
Intimate partner abuse, also known as domestic abuse, involves violence, neglect or psychological harm that one may inflict upon a spouse or significant other. The goal of most abusers is to gain control of their victim, through a wide variety of means including violence, sexual assault, frequent verbal personal attacks, threats, excessive jealousy, financial restrictions, instilling guilt or fear, isolation, or shaming tactics. Signs of an abusive relationship include when a person is fearful of their partner or they feel like they have to tread delicately to avoid conflicts. Being restricted from the company of one's family, and being unable to access shared financial resources, are other signs of abuse.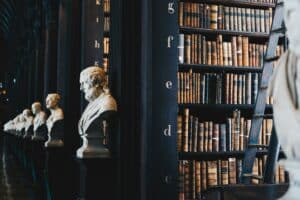 Request a Free Consultation
To escape abuse, victims can call the police for help, and should know where to go or who to call in the event of an emergency. It is also advisable to pack clothes, a copy of the car and house keys, and Social Security cards in a suitcase, and if it can't be hidden in the house, it should be left with a friend or family member in case one has to leave on short notice.
Child Abuse
When a parent or caregiver harms a child or allows a child to come to harm by act of neglect, it is called child abuse. Harm can include physical injury, death, or damage to a child's emotional well-being. Abuse of a spouse or significant other in the presence of a child also qualifies as child abuse, according to some state laws. Examples of abuse include but are not limited to abandonment, sexual abuse such as incest, beating, verbal abuse, withholding medical treatment, food or shelter, denying a child emotional support or issuing threats of excessive violence, allowing a child to consume illegal drugs or alcohol, and frequent personal attacks. If a child looks malnourished, has an excessive amount of bruises, welts or cuts, or is often seen around home without adult supervision, these may be signs of neglect or abuse. If a child suffers a sudden drop in academic performance, repeatedly fails to attend school, fears to go home, or tries to avoid adults, these may also be signs of abuse or neglect.
Awareness and vigilance are important tools when it comes to preventing or bringing an end to child abuse. Parents who are overwhelmed should seek help from the community to care for their children, and whenever a person suspects a child is a victim of abuse or neglect, they should report it to the authorities immediately.
Elder Abuse
Elder abuse and neglect is similar to child abuse except in some cases money is a motivating factor. The perpetrator, usually a caregiver, can be a stranger or the elderly person's relative or children, who are usually adults. Neglect can occur in nursing homes, and also when an elderly relative is in the care of a family who lacks the resources to care for them. One of the common signs that abuse is occurring or may soon occur is when the elderly person's caretakers are overwhelmed or cannot afford to fulfill their tasks. In some cases the caretaker is keeping the elderly person around to collect money and does not spend it for the dependent person's care. Caretakers may take out their frustration and stress on the elderly person, leading to abuse or neglect.
Chronic health issues, malnutrition, bed sores, body odors, dehydration, and signs of injuries, are some of the signs of elder neglect or abuse. The disappearance of personal belongings such as jewelry and other valuables are signs of financially motivated abuse. Elder abuse can be prevented in a number of ways, including providing relief for caregivers or visiting an elderly person to check up on their well-being. Remedies include calling law enforcement, and in some states adult protective services programs are also available.