Robert Napper, Ayo and Iken Legal Correspondent
The Florida legislature has walked back of a portion of its hard-hitting effort to combat gun violence seventeen years ago, but it will be little solace to the prisoners whose cases brought legislators to take another look.
Beginning July 1, a change will come to the "10-20-Life" mandatory minimum firearm law passed in 1999 during the first Gov. Jeb Bush administration in the wake of out-of-control violent crime statistics. The law currently mandates judges sentence defendants convicted
of committing certain specified crimes while possessing a firearm to 10 years in prison, possessing a semi-automatic/machine gun to 15 years, discharging a firearm of any type to 20 years, and discharging a gun where great bodily injury or death occurs to 25 years to life. Those specified crimes include among others murder, sexual battery, robbery, burglary, arson, aggravated child abuse, and until July aggravated assault. A new bill, SB 228, passed unanimously in both the Florida House and Senate, and signed by Gov. Rick Scott, will strike aggravated assault from the list of crimes that fall under 10-20-life. It may seem like a subtle subtraction but mandatory minimums handed out in aggravated assault cases over the years – some of which involved people who felt threatened firing warning shots to fend off someone – have been the source of great controversy which brought national attention to the state.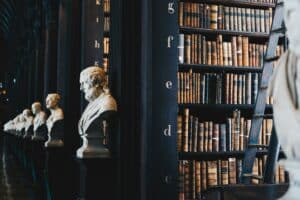 Request a Free Consultation
Florida's strict gun laws came to pass amid a climate in 1999 where Jeb Bush ran a successful campaign a cornerstone of which promised to get tough on the escalating crime rate in Florida. At the time, the Florida Bar Journal ran a critique written by federal Judge Robert N. Scola, Jr. and attorney H. Scott Fingerhut that envisioned the heavy sentences that would be imposed under the new law and the dangers of taking discretion from judges.
It describes a climate in 1999 where Florida ranked "among the most violent states in the nation, and in 1996 had the highest violent crime rate of any state, exceeding the national average by 66 percent." At the same time, Florida's incarceration rate remained low with only 15.6 percent of all persons convicted in 1997 of a felony being sentenced to state prison, the report said.
Scola and Fingerhut concluded their examination of "10-20-life" with this: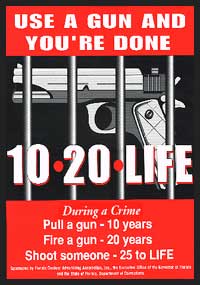 "The independence of the judiciary and the public's trusted reliance upon the courts to ensure that the rule of law is rationally and fairly applied are jeopardized by laws that give complete discretion to government prosecutors. Florida's recidivist, "10/20/Life," and other enhanced penalty statutes will mean lengthier prison terms and take discretion away from the courts in plea bargaining and sentencing. The sad, new reality is that judges may thus have very little to say whether justice is dispensed fairly, if at all. As for whether these laws will serve their ultimate goal, decreasing crime, or will merely overburden the criminal justice system, only time will tell." Time did tell as cases of major sentences splashed across media outlets over the years with judges even expressing misgivings over some of the punishments they had no choice but to levy. It all came to a head this year in the legislature, as state leaders eyed a bill analysis and fiscal impact statement that showed of Florida's prison population 209 people are in prison under "10-20-Life" on the charge of aggravated assault with a weapon with no intent to kill. Of those, 168 are serving a prison sentence of 20 to 25 years, and ten of 25 years to life.
The report also pointed to the cases of two people sentenced to 20 years for aggravated assault: Marissa Alexander and Ronald Thompson, whose cases are also highlighted as injustices by the advocacy group Families Against Mandatory Minimums, of FAMM.
Alexander's case grabbed the spotlight as the media pointed out her 20-year mandatory minimum sentence stemming from an incident in 2010 when she fired warning shots in her house while trying to escape from an abusive husband. Her conviction was later overturned by a high court and she pleaded guilty receiving a sentence of credit for time served, but remains under house arrest until 2017.
Thompson's case also involved warning shots he fired into the floor of his neighbor's home to scare off a teenager who started to fight with a woman in the house. The disabled Army veteran initially received a three-year sentence with the judge in the case calling the state's "10-20-Life" law unconstitutional, according to FAMM. A higher court overturned the sentence forcing the judge to adhere to the mandatory minimum of 20 years. Since then, a faulty jury instruction garnered Thompson a new trial and he too pleaded guilty and received five years in prison. He was released in 2015 but remains under supervised community control until 2019.
Two others profiled by FAMM are still in prison for 20 years in warning shot cases where they received the mandatory minimums. But the new law removing aggravated assault from the list is not retroactive so Orville Lee Wollard is scheduled to be in prison until 2028, and Eric Weyant until 2027.
A third factor listed in the Senate study advocating for the SB 228 is questions raised concerning Florida's "Stand Your Ground" self-defense law that grabbed intense scrutiny following the George Zimmerman case in the shooting Trayvon Martin.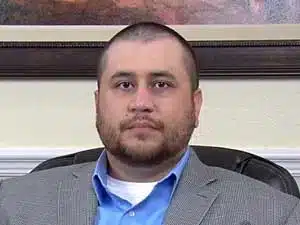 People began to the link "10-20-Life" and "Stand Your Ground" as many of the cases where people have received decades in prison under the mandatory minimums cited self-defense as their reason for firing a weapon.
A task force enacted by Gov. Rick Scott to look at "Stand Your Ground" following the Zimmerman case also touched on "10-20-Life" saying it too needs another look.
"The task force recommends the legislature review Florida's 10-20-Life law to eliminate any unintended consequences," the group wrote in its 2013 final report.