Wedding bliss was in the air at our Ayo & Iken Tampa office last week as Attorney Jeana Vogel for the first time in her career presided over nuptial vows for two of her clients. Vogel's clients, Aleydis Silva Bautista and Kyle Seeger, had been planning to get married next year but the time on Friday turned out to be right.
It is a remarkable story how Attorney Vogel came to officiating their wedding. The couple hired Attorney Vogel during an extremely difficult time in both their lives. Kyle had been through a divorce with Vogel handling his case and because of her great work recommended Aleydis hire her as she faced a similar stressful circumstance of parenting a child after separation. During that time, the couple began dating and fell in love. In planning to get married, another opportunity arose for Kyle and Aleydis – the chance for Kyle to legally adopt Aleydis' four-year-old son.
The child's biological father had agreed to give up his rights to the boy in order for Kyle to adopt the youngster, so the couple decided to expedite their plans to wed in order to begin the adoption proceedings.
Attorney Vogel held the lovely ceremony on the front porch of our Hyde Park office last week and will also be handling the adoption for the couple. One of the things the couple plans on doing as part of the adoption process will be picking a middle name for their son, who does not currently have one.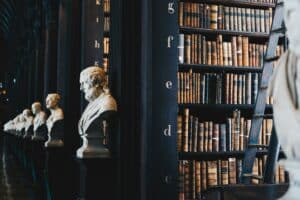 Request a Free Consultation
"So they will have the wonderful experience of picking a name together for their child," Vogel said.
Another great aspect of the couple's marriage is that Kyle also has a young son who has formed a bond growing up with Aleydis' boy. So it is fate, Kyle said.
"It is nothing you can ever plan for, but it is working out for the best," he said.
Kyle said he is grateful Attorney Vogel married them and will also be handling the adoption for the couple as well.
"We have gotten to know Jeana very well and see her as part of the family, so it was nice," Kyle said of the ceremony.