Summer is approaching and along with the wistful daydreams of warmth and vibrance, there also comes the complication of daily routine shifting with the children out of school. For newly divorced parents, this change in routine can bring more than just an inconvenience, but potential chaos.
Here are some general points to consider to make summer visitation a breeze:
Structure is Key
When agreeing on parenting plans, make sure that the topic of summers isn't just brushed through. Will a budget need to be planned for any potential expenses such as babysitters or summer camps? What type of visitation/custody schedule works best for your situation? (ie if the relationship ended with a high-conflict situation, it may be best not to switch the kids frequently back and forth). The more clearly defined details are the better.
Plan Ahead…Way Ahead
In this situation spur-of-the-moment doesn't bode well for anyone. Making sure to go over arrangements and details in advance will ensure less bickering and make for a much more relaxed summer. Plan any vacations or special outings ahead of time and make sure the dates comply with your custody schedule. If your trip is outside of the custody schedule and your ex-spouse agrees for it, make sure to get this agreement down in writing. Plans should be made well before school ends and proper itineraries of any trips should be exchanged.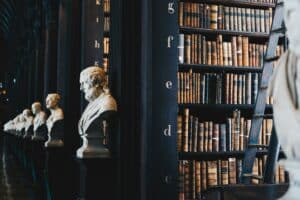 Request a Free Consultation
Communication is everything
It is essential to have open communication when it comes to doing things out of the ordinary, such as taking vacations. What is more important to note however, is having direct communication. Don't use your children as messengers to inform your ex-spouse what your plans are–leave the children out of all these details and let them be children. Using them as messengers for you can create a multitude of problems, such as a bad parent-child relationship and a confusion in arrangements since everything has been discussed via a third party.
If you have young children…
they are going through a time of their lives that involves great growth. Children are very impressionable which is why it'll be so important to plan ahead and have clear, direct communication. Make things move smoothly with minimal conflict (at least any that would be visible towards the children) to ensure a safe, loving environment for them to prosper in.
You may be in a situation where you cannot take time off of work and hiring a babysitter or sending them off to camp might be the only options. Still, make sure to take advantage of every opportunity you have to spend with them…you'll never get these childhood years back once they're gone.
If you have older children…
it's likely that at this age they've developed more of their own social life. During this stage of their childhood they will have their own wants and plans for the summer. While this can provide a bit of relief for making sure they're occupied, it isn't best to take the "Do whatever you want" approach. Nor, would the other extreme of restricting their own personal plans be a good route to take either. Have an open discussion about what plans they had in mind with their friends as well as what they would like to do with you.
Let them enjoy their trip
Allow them to have fun with your ex-spouse. This is your child's own relationship with their parents–not your relationship with your ex. Don't turn good-hearted bonding time into some grand issue or competition it doesn't need to be.