Do It Yourself Paternity Testing
In the United States individuals may utilize the services of private companies to perform paternity testing. The reasons for self-referral testing involves a myriad of circumstances. With the exception of the State of New York, no court order or physician is necessary to utilize private sector paternity testing services. The costs vary, but generally a
test fee of $475 plus a collection fee of $70 is required for testing one child and one alleged father, with or without the testing of the mother.
The individual circumstances of the child at issue may involve additional expenses. Some examples are where the father is deceased and there is a necessity to test the parents of the deceased father. The fee can range between $675 and $800. For expedited service an additional assessment of $500 is charged. The standard time period for non-expedited testing is three working days.
Prenatal testing is available at a set fee of $475. This fee is designed to confirm or rule out the alleged father of the fetus. This test requires willing samples of both the mother and the alleged father and a sample of the fetus. A Chorionic Villi sampling of the placenta can be taken by a physician between the 10th and 13th week of pregnancy. This sampling poses no threat to the fetus because it merely takes a sample from the membrane surrounding the developing fetus.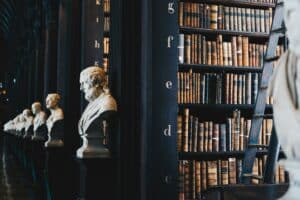 Request a Free Consultation
Amniocentesis is another method of sampling the fetus. This method requires the fetus to be at least 14 weeks of age and may be collected through the 24th week. This sampling acquires loose fetal cells released into the amniotic fluid surrounding the growing fetus. All fetus testing requires a qualified physician to perform the test. The mother and alleged father sample can be acquired by a simple cheek swab.
All paternity testing facilities must be inspected and certified as accurate in order to use the results in court or before an administrative agency. Anyone considering the use of a paternity facility should inquire whether the facility guarantees accuracy. Additionally, potential customers should ask to see result of inspections by trade regulators, AABB, NYSDOH and CAP.
Generally speaking, the private laboratories will not release your testing results without your authorization. However, it is good to keep in mind that if a court case develops and the result are relevant to the law suit a judge could issue a subpoena for the testing and results.
There are world-wide local offices of reputable paternity testing facilities. A search of the Internet and telephone directories will list these facilities under the search term, "Paternity Testing or Prenatal Testing."
Some very good outcomes occur through paternity testing. In some instances it makes the difference between someone acquiring legal citizenship. In other circumstances, a deceased father's natural testamentary intentions can be ascertained by testing postmortem samples and comparing it to the living issue. In prenatal situations it may rule in or rule out possible alleged fathers of the unborn child.
The reasons for paternity testing are as individual as the circumstances giving rise to the need for testing. Exploring private sector options may be desirable for many people with a need to know.