By Robert Napper, Legal Correspondent
Child time-sharing in Florida could be a hot topic for attorneys and their clients in the coming months as one new law concerning the issue has already taken effect and another kicks off Jan. 1.
Florida House Bill 329 became law in July and deals with visitation of children whose parent is in a drug or alcohol recovery residence.
Statute 61.13 now prohibits a time-sharing plan from requiring or being interpreted to require visitation at a recovery residence overnight, specifically between the hours of 9 p.m. and 7 a.m., "unless the court makes a specific finding that such visitation is in the best interest of the child."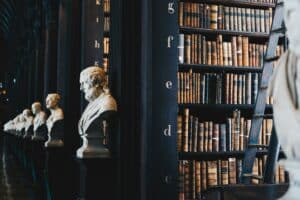 Request a Free Consultation
Courts will also be tasked with factoring in whether a parent lives in a specialized residence for pregnant women or parents whose children reside with them, the number of adults living in the recovery residence, and the parent's "level of recovery," according to the new statute.
The courts will also be prohibited from ordering visitation at a recovery resident if any resident there is currently required to register as a sexual predator. Under the new law, a recovery residence can allow children to visit or reside in the living quarters if a parent does not yet have a time-sharing plan, "provided that the parent files with the court for establishment of a plan within 14 days of moving into the residence."
The state will also be rolling out another law Jan. 1. that could have a dramatic effect on child time-sharing in Florida. Starting next year, the Florida Department of Revenue will tasked with offering a voluntary child-time sharing plan to non-custodial and unmarried parents at the time they sign up to make their court ordered child support payments.
Senate Bill 590 was signed into law last legislative session as a measure to provide parents who never or rarely see their children an easier avenue than the circuit court system to obtain time-sharing with their children.
The new law holds that entering into the standard plan is voluntary and must be agreed to by both parents. If agreed upon by both parents,
the standard plan offers time of every other weekend, one evening per week, Thanksgiving break in even-numbered years, winter break in odd-numbered years, Spring break in even-numbered years, and two weeks each summer.